On-request bookings
Manually confirm your bookings when you receive them
Bookings made via Bókun are usually confirmed at the time of booking but in some cases, this setup doesn't' fit your product. You may e.g. need to reach a minimum number of participants to run a tour.
In cases where you can't guarantee availability at the time of booking, you can offer On-request bookings. On-request bookings enable you to have your product bookable online but with a disclaimer stating that the booking will be confirmed within a certain amount of time. When you manually confirm the booking, your customer will receive a booking confirmation.
Note: On-request products can not be connected to OTAs such as Viator, Expedia and GetYourGuide.
How do On-request experiences appear in the booking widget​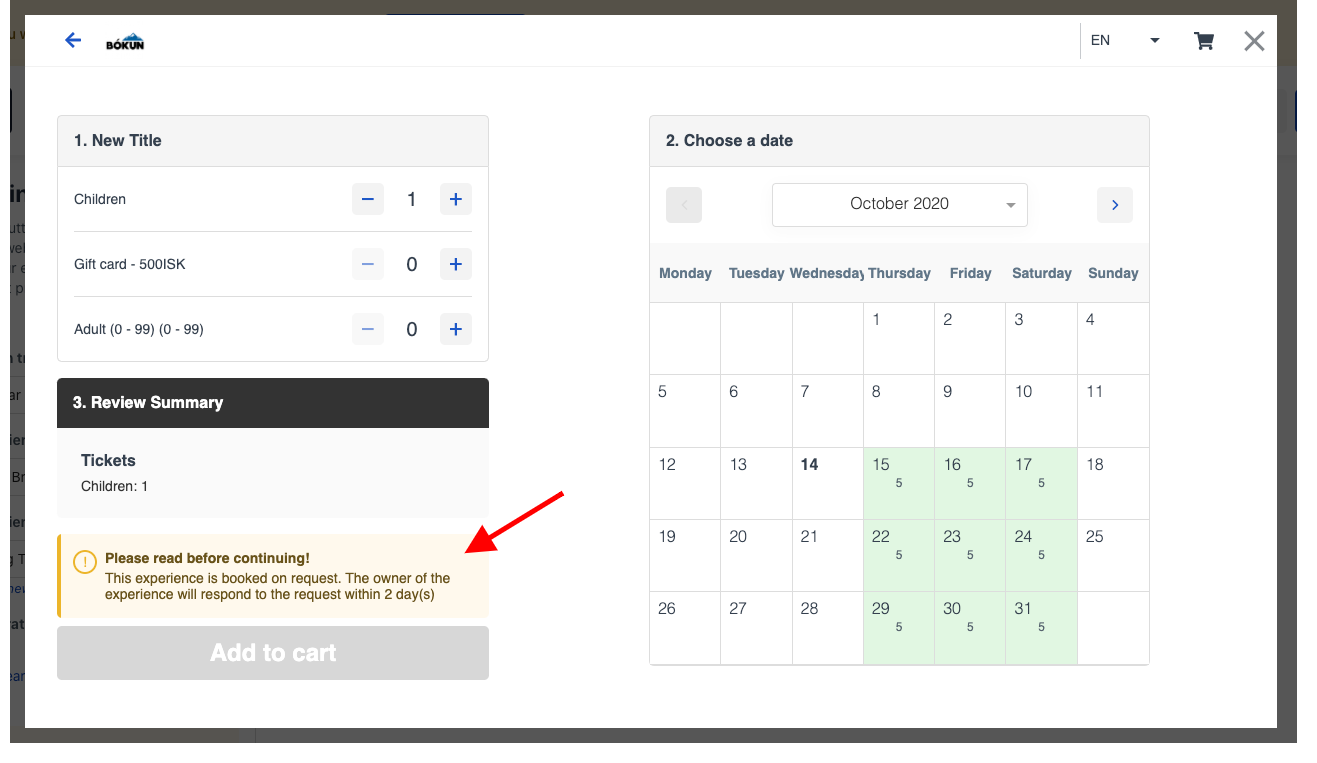 How to set up On request products​
Click Products > Experiences in the left-hand side menu. Select the product you want to edit from your list of Experiences.
Here are instructions on how to set up a new product if you need to make one from scratch. We are however going to make those changes to an existing product.
Click Availability > Capacity in the left-hand side menu. Choose the On-request option and click Save & continue.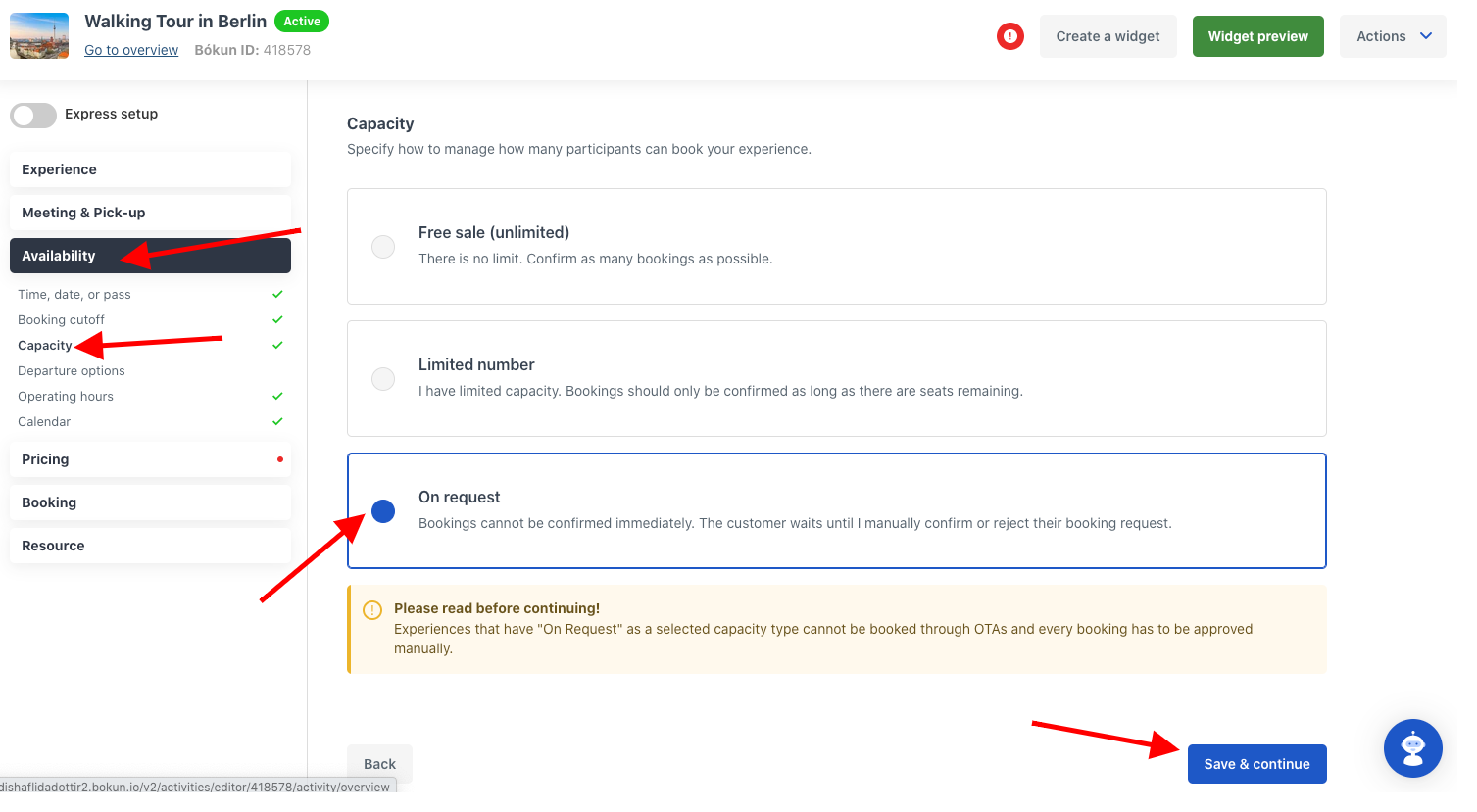 Then, click Availability > On request confirmation deadline. Set the time you want to allow yourself to either confirm or reject the booking. Click Continue.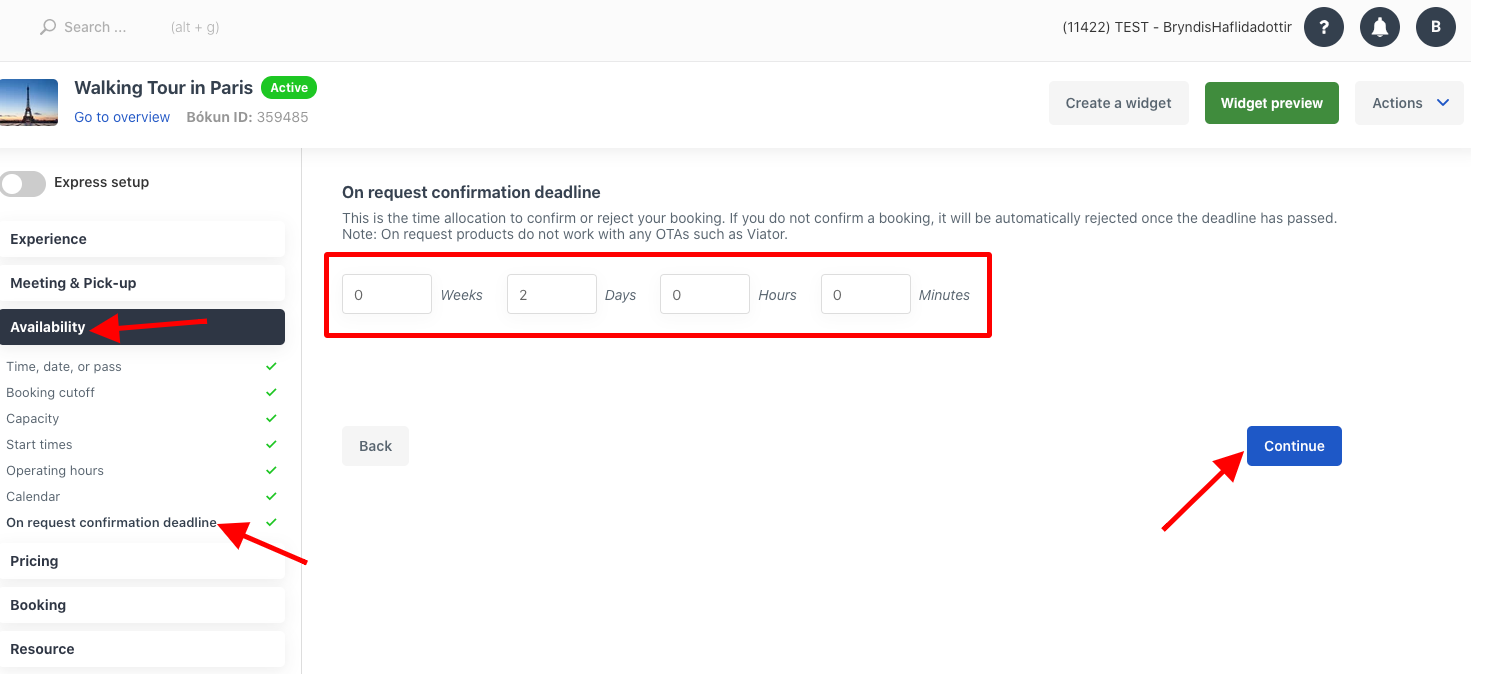 Your product is now an On request product and will be booked as such.
How to confirm on request bookings​
You can find all your On request bookings in your Sales feed. You can search for them by filtering your bookings by Pending.

Select the booking you want to either confirm or reject by clicking its booking number.
Click Respond to request on the right-hand side.

Confirm or reject the booking. You can leave your customer a note with your reply if you like.

After you confirm an on-request booking, it becomes a confirmed booking and will appear as one. If you reject an on-request booking, it will automatically get cancelled.
If your customer as already paid either full price or deposit online, you will have to refund the customer. Here is more information on how to make refunds.