How to add referral partners / agents to bookings you create manually in Bókun
In the case you have created sellers who tend to call your or send an e-mail to book as an affiliate or agent, you can keep track of their bookings by manually adding them to the bookings during the booking process via Booking Desk or Book: Experiences.
Booking Desk​
The booking desk contains a field called "Sale Source" where you can add the name of your affiliate/agent.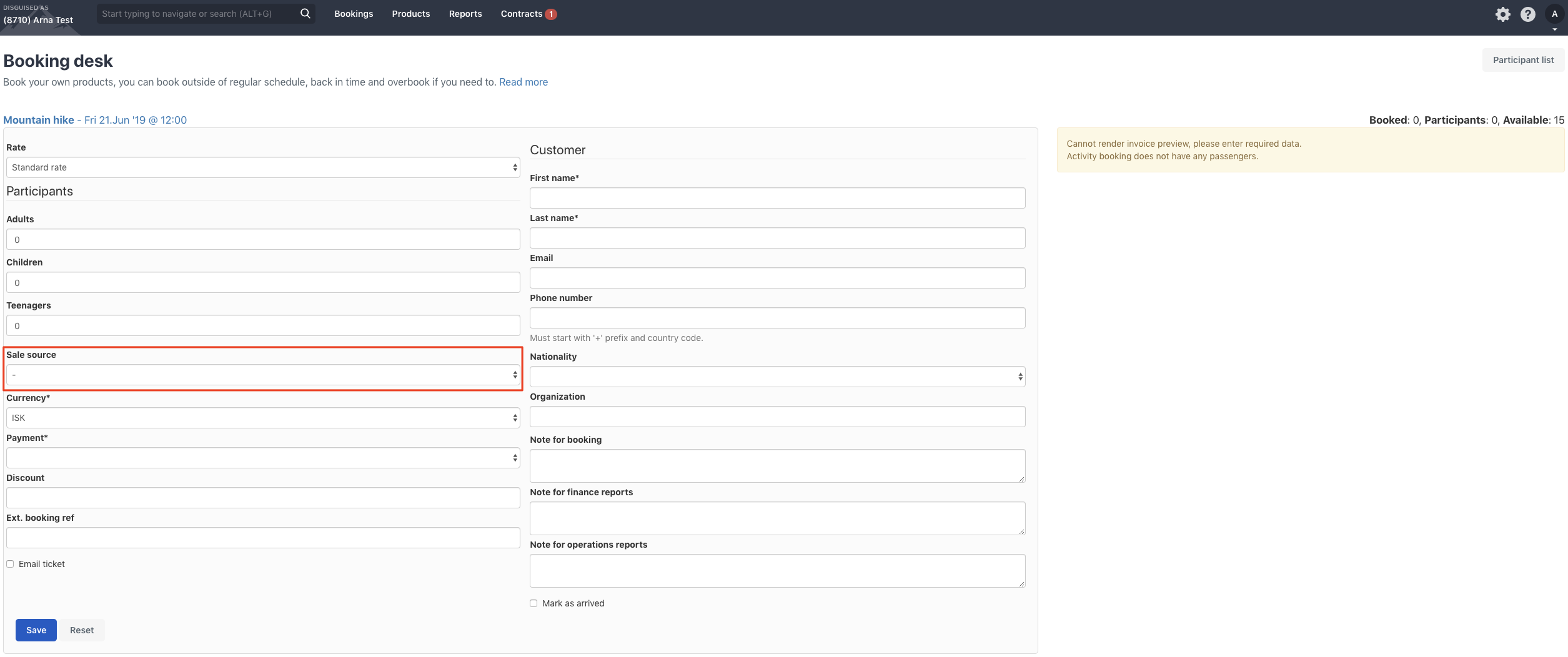 Book: Experiences​
You can add the affiliate/agent to the booking at the top of the screen in Book: Experiences. You can add them in any stage of the booking.