Daily departures
This article explains what the Daily departures page is and how to use it.
The Daily departures page gives you an overview of the departure status of bookings for a given date range, as well as the number of seats that have been booked and how many spaces are left to fill.
Accessing daily departures​
To access the the Daily departures page click Bookings > Daily departures in the left-hand side menu.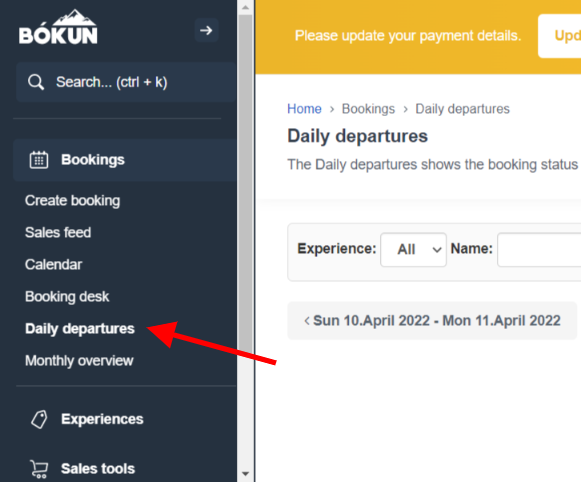 There you will see an overview of the bookings for the day. You can also view unbooked experiences by checking the Show unbooked checkbox.
Filtering the Daily departures​
At the top of the page you have a few filters:
Experience: Allows you to filter bookings by the experiences name

Name: Allows you to search for an individual booking.

The date field: Allows you to search for bookings within a specific date range.
One you have created a search, you will see the experiences by name and departure times.
To see a list of the passengers who have booked the experience, click the arrow next to the departure time of the tour.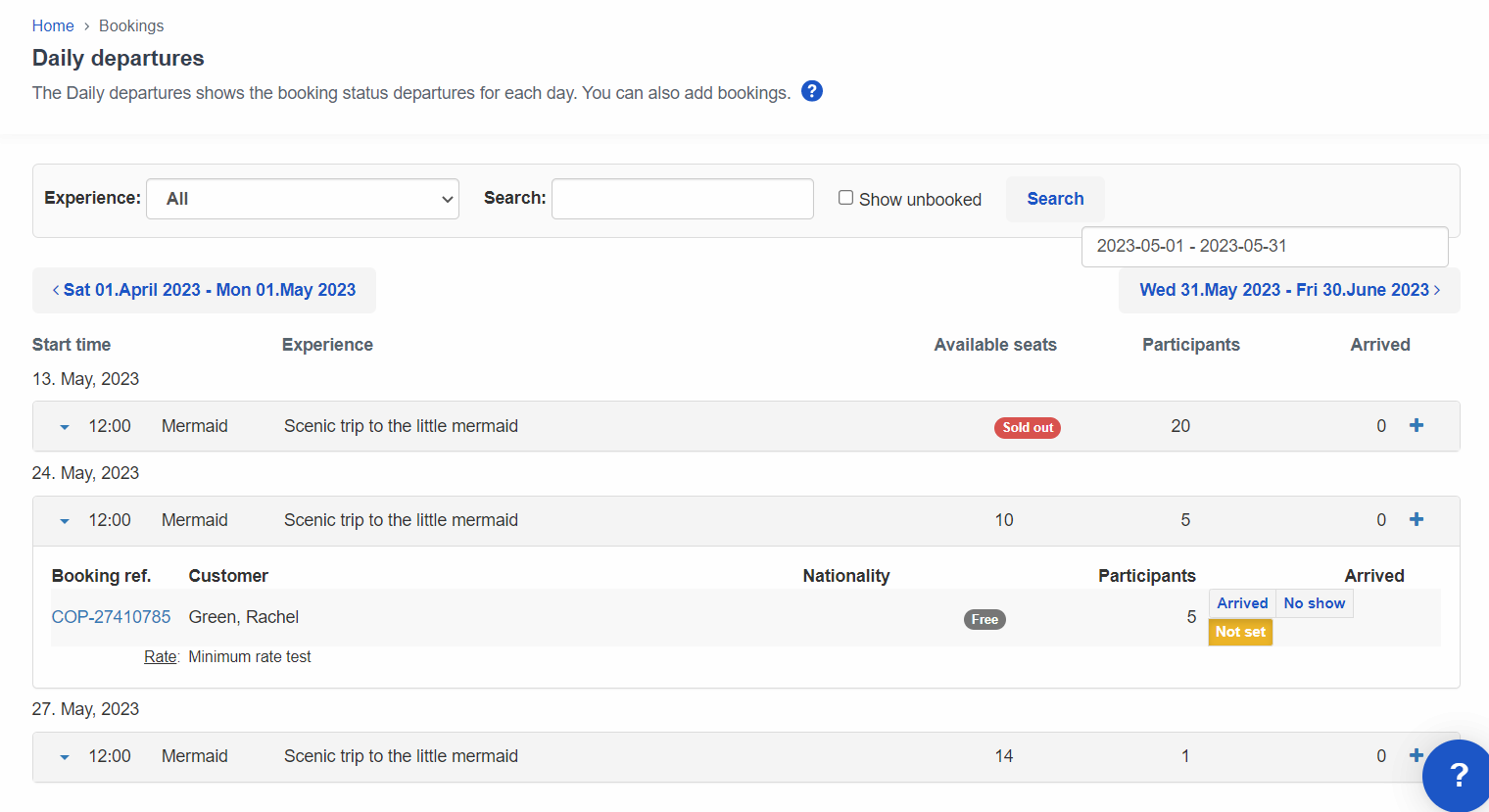 On the right side of your screen, you can see three columns with numbers:
The first column shows you how many seats are still available for that experience on that date. If the experience is closed or sold out the words Closed or Sold out will appear under that column.
The second one shows you how many seats have been booked.
The third shows how many passengers have been marked as arrived.
If you click the + symbol to the far right, you will be redirected to that particular tour in the booking desk, so you can make a new booking.
⚠️ Please note: The report does not show departures if the availability rule you've had has been removed for that specific day.