How to add price schedules
You can create price schedules for your experiences to offer offer your travellers a variety of prices for summer, winter, holidays and other season.
You simply need to create a price schedule and then add it to the products as per instructions below.
How to create Price schedules in Bókun​
Click Experiences > Price schedules on the left hand side navigation.

Click Add to add a new price schedule.

Add a title for the schedule and a start date and end date. You can also select specific months and weekdays. On the right-hand side you get a preview of all the dates that are a part of the new schedule.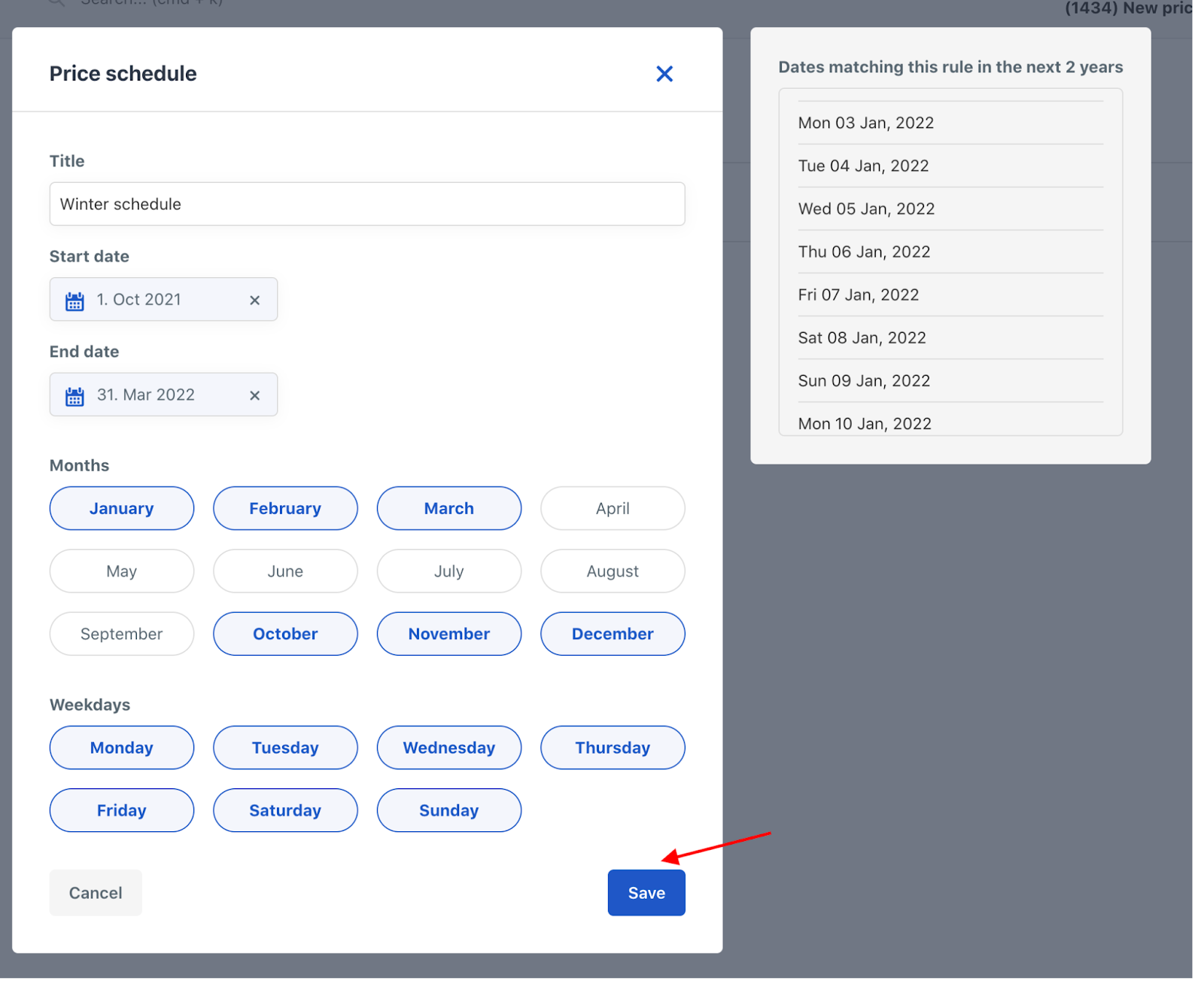 You can create multiple price schedules. The price schedule at the top of the list override the ones below it. For example, if you have a price schedule for winter from 1st of October to 31st of December and then another price schedule for Christmas from 20th of December to the 26th of December, you have to make sure to put the Christmas price schedule at the top of the list.

How to add a Price schedule to your product​
You can add prices to each experience as per the instructions below.
1. Click Experiences > Experience overview in the left-hand navigation.
2. Click on the title of the experience to open the product editor
3. Navigate to Pricing > Pricing in the product editor. Choose the price catalogue and price schedule from the dropdown, add the prices for the experience and click Save prices.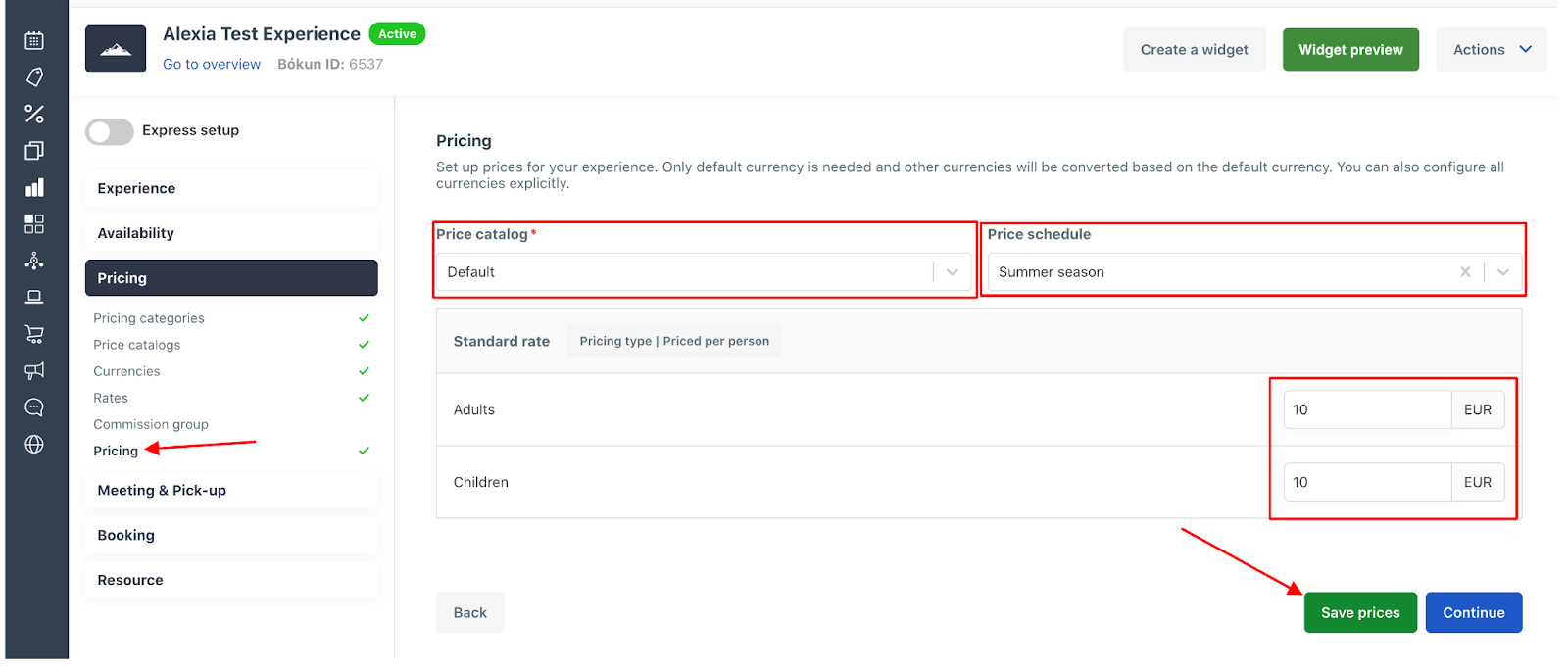 Once you have saved the changes, the price schedules will be automatically reflected in your online booking engine widgets and in your contract terms with your booking agents and Marketplace partners.
Related articles​