How to add meeting points to experiences
This article explains how to add meeting points to products where customers can physically join the tour without selecting pick-up.
What is a meeting point?​
A meeting point is a location where a customer can join your tour. This gives the person the option to join without having to be picked up by you. These can be public places where you start a tour or a specific location where your experience is housed.
Why is it important to add meeting points?​
Travellers will know where the experience starts, and resellers on the Marketplace will use these locations' information to let travellers know where they can join your tour or visit your experience.
How to add meeting points​
Select an experience from Experiences > Experiences overview

Navigate to Meeting & Pick-up > How to get there on the left hand side of the screen and select either: Meet on location or Meet on location or pick-up.

Select Continue.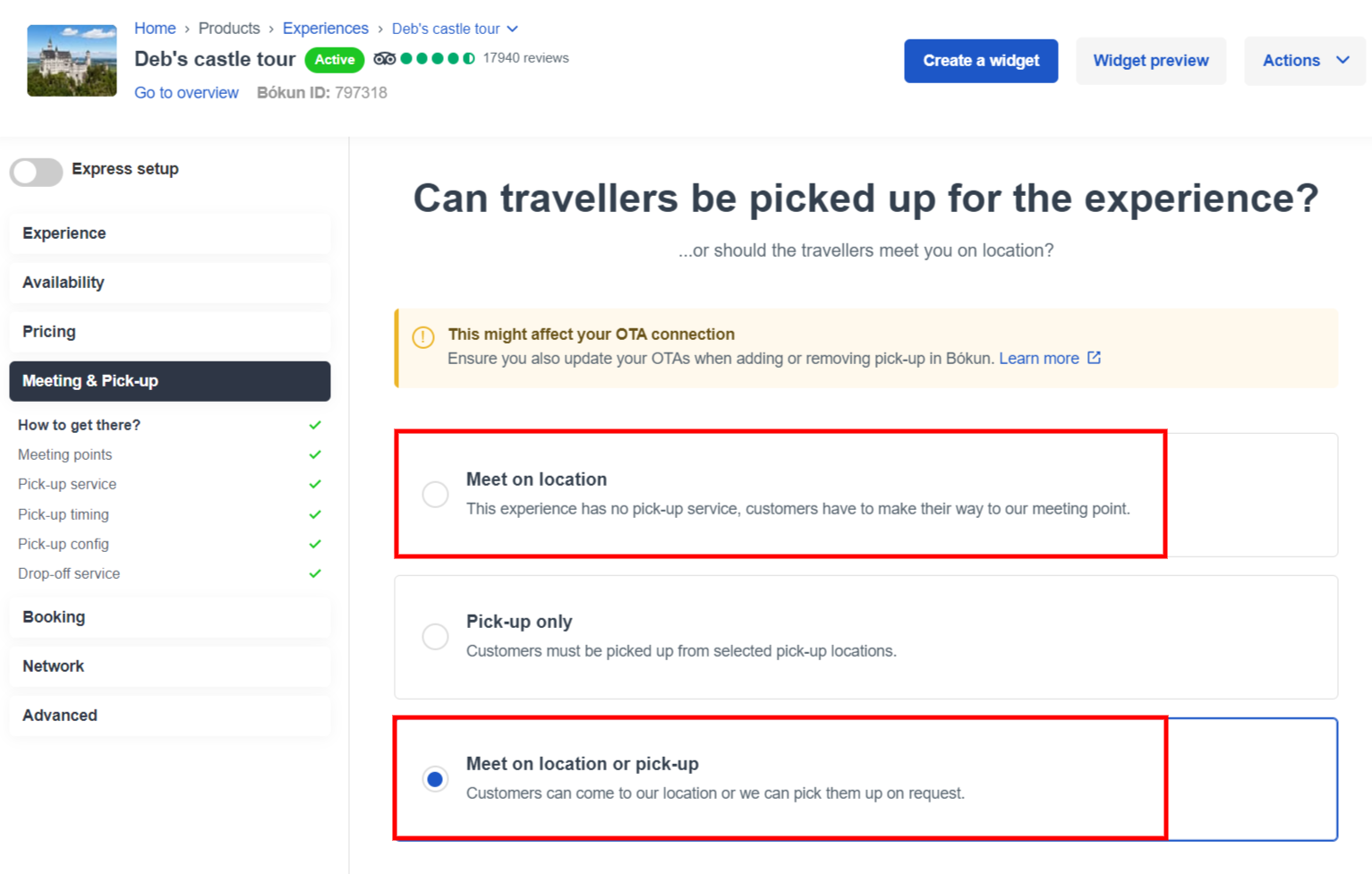 Select Meeting points and click on + Add start point.
Alternatively you can use a pick-up group to have multiple meeting points instead. Just select the Use a pick-up group instead button and select the group you'd like to add.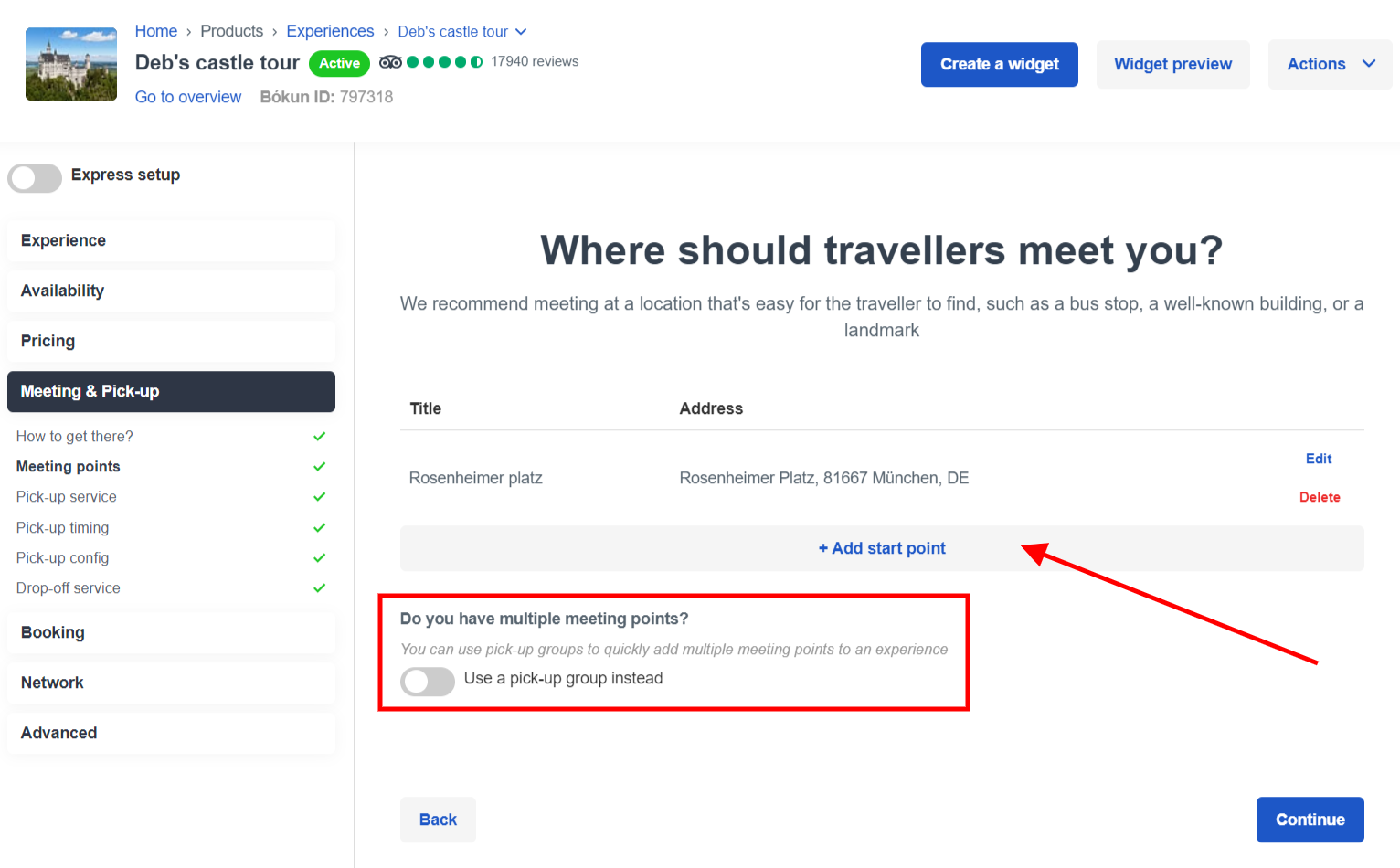 A window will open where you will be able to add a start point. You need to provide the following information:

Title (the name of your location; street name, building etc.)
Address (The postal address of your location, sourced from Google Maps)
You can add as many start points as needed to your experience.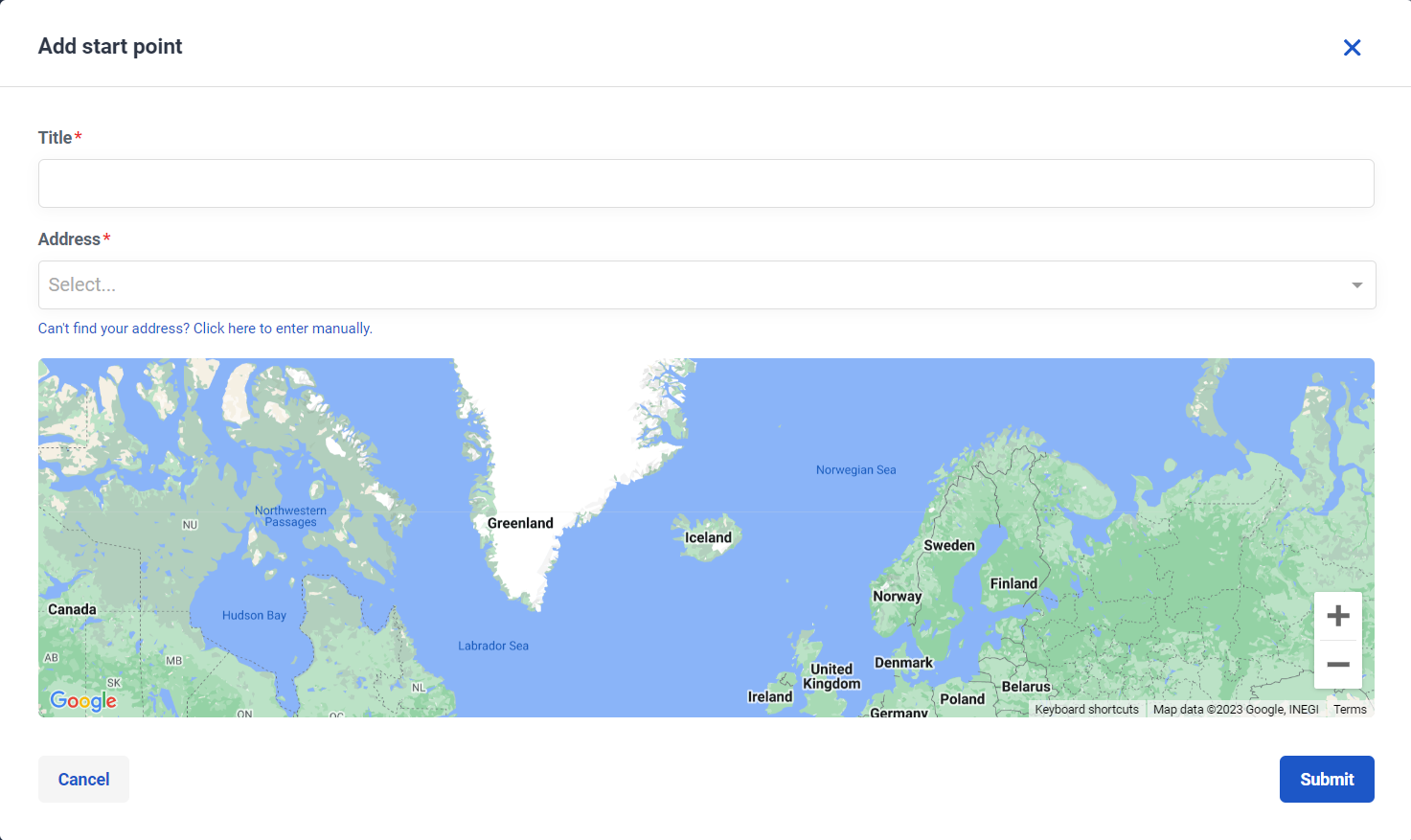 To learn how to add pick-up places for pick-up service, take a look at this article.
Related articles​
Pick-ups

Drop-offs

Pick-up places