How to add payments to an existing booking
We know not all bookings are the same, sometimes a guest pays on the spot or pays deposit and the remainder later. This article will walk you through changing a bookings' payment status.
Why would I need to add a payment to an existing booking?​
You can create a booking without adding the payment right away, for example, using the create booking tool and selecting the pay later option. This may be used for bookings that have been previously agreed on and will be paid in bulk, bookings that have been manually imported using our import sheet or similar.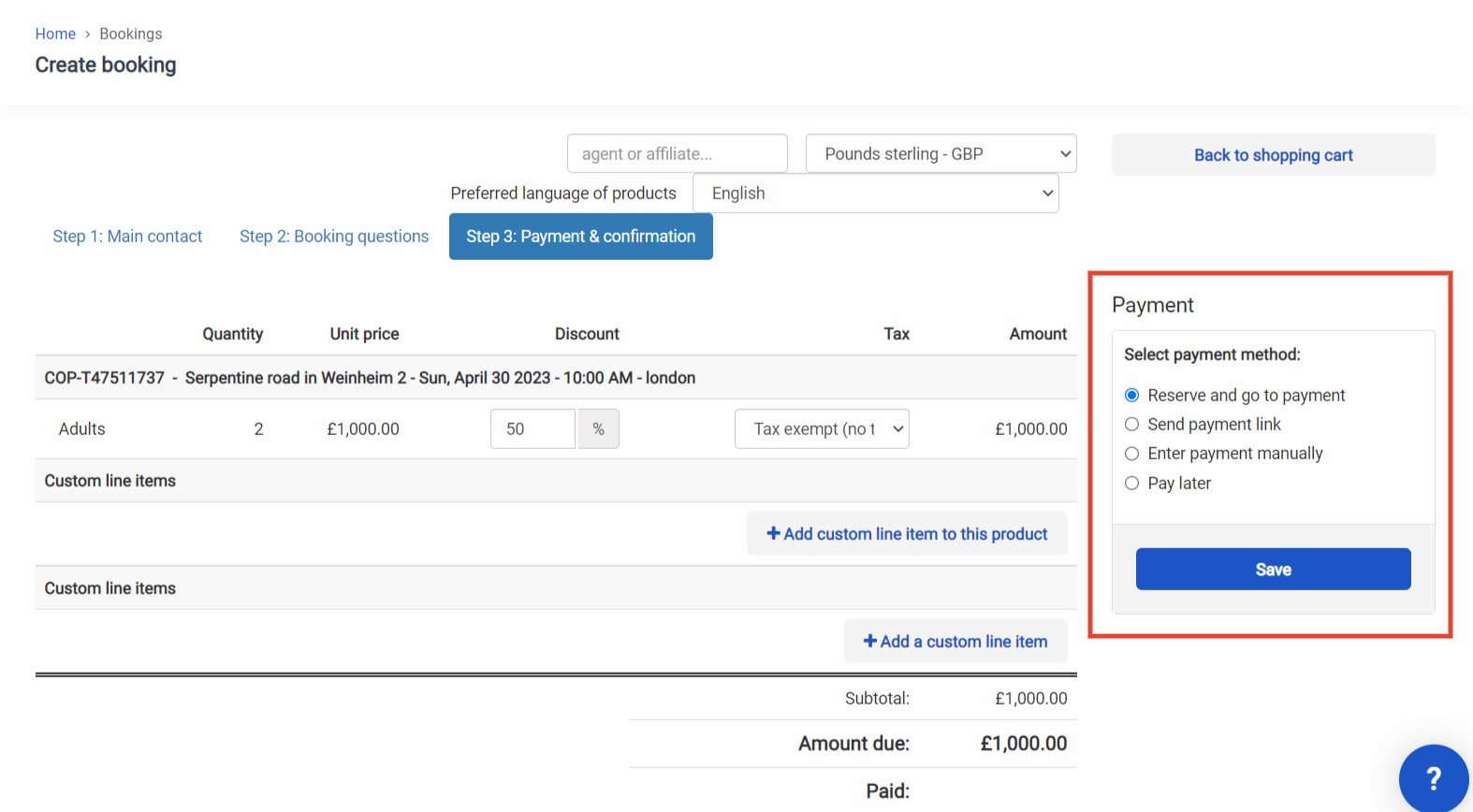 In order to have a reserved booking that will only be confirmed once paid, we recommend using the payment links feature instead.
Who is able to add payments to bookings?​​
Every user who has the permissions setting add payments enabled in their user role.
User roles that have the permission by default:
Admin
Product manager
Sales
Sales manager
You can find out more about users [here](https://docs.bokun.io/docs/settings/your-account/User roles/user-roles.md#docusaurus_skipToContent_fallback).
How to add a payment to a booking​
Locate the booking you want to add the payment to in the Sales Feed.

Select the payments tab. Please note, depending on your payment provider your view may be one of the two shown below.

Select Add payment. Please note, depending on your payment provider your view may be one of the two shown below.
You can then do the following:
Pay online now Select a payment provider you've entered and process the payment with the guest. You can choose to charge the whole amount or just make a partial payment. Once you click the pay now button, the payment provider will load for you to enter the payment details.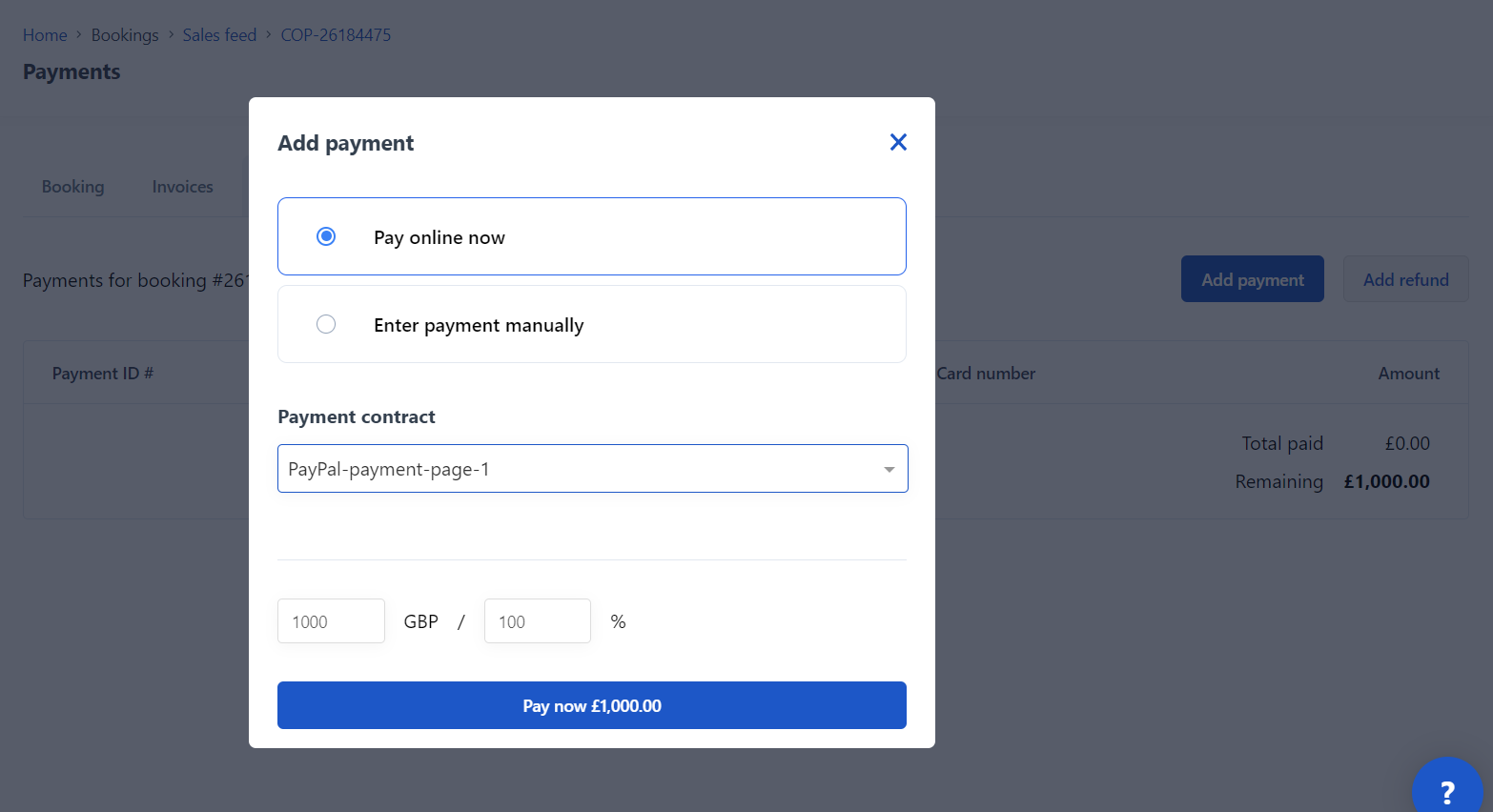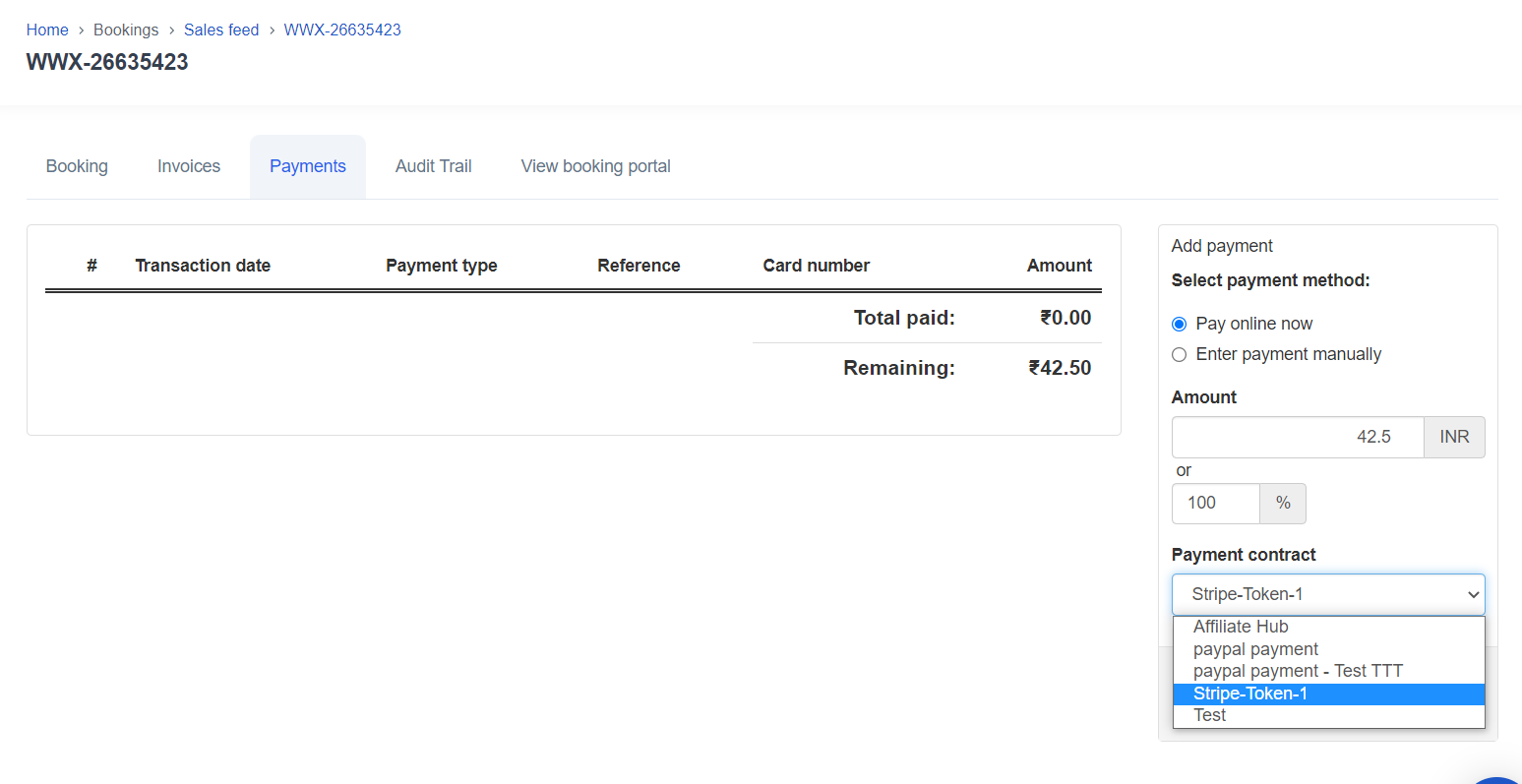 Enter manual payment

Choose this option if you've already taken the payment via voucher, cash, bank transfer or a non-integrated card machine.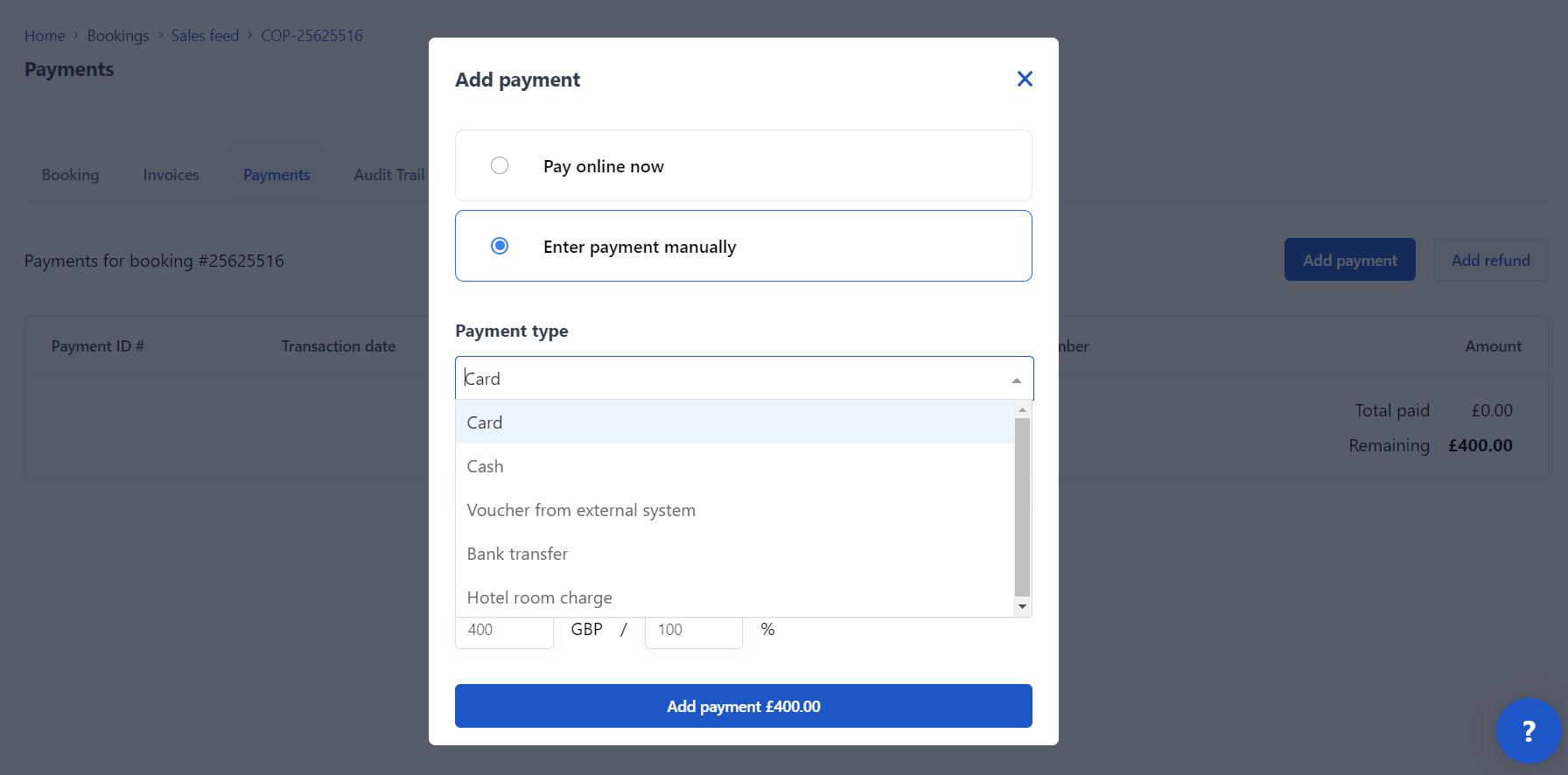 Related articles​​
How to log a refund against a booking
How to refund your customer directly through Bókun
How to add discount to existing bookings
How to add line items to bookings
How to add pick-up location to an existing booking