How to add line items to bookings
Add custom line items after bookings have been confirmed through the booking overview page
You can add custom items to existing bookings and add a custom price to the added item, e.g. champagne brunch to a day tour or wine bottle to an accommodation invoice.
Each new line items is added to the base price of the booking. You can add taxes and discounts manually to each of the line items.
How to add a line item to a booking​
Find the booking you want to edit in your sales feed.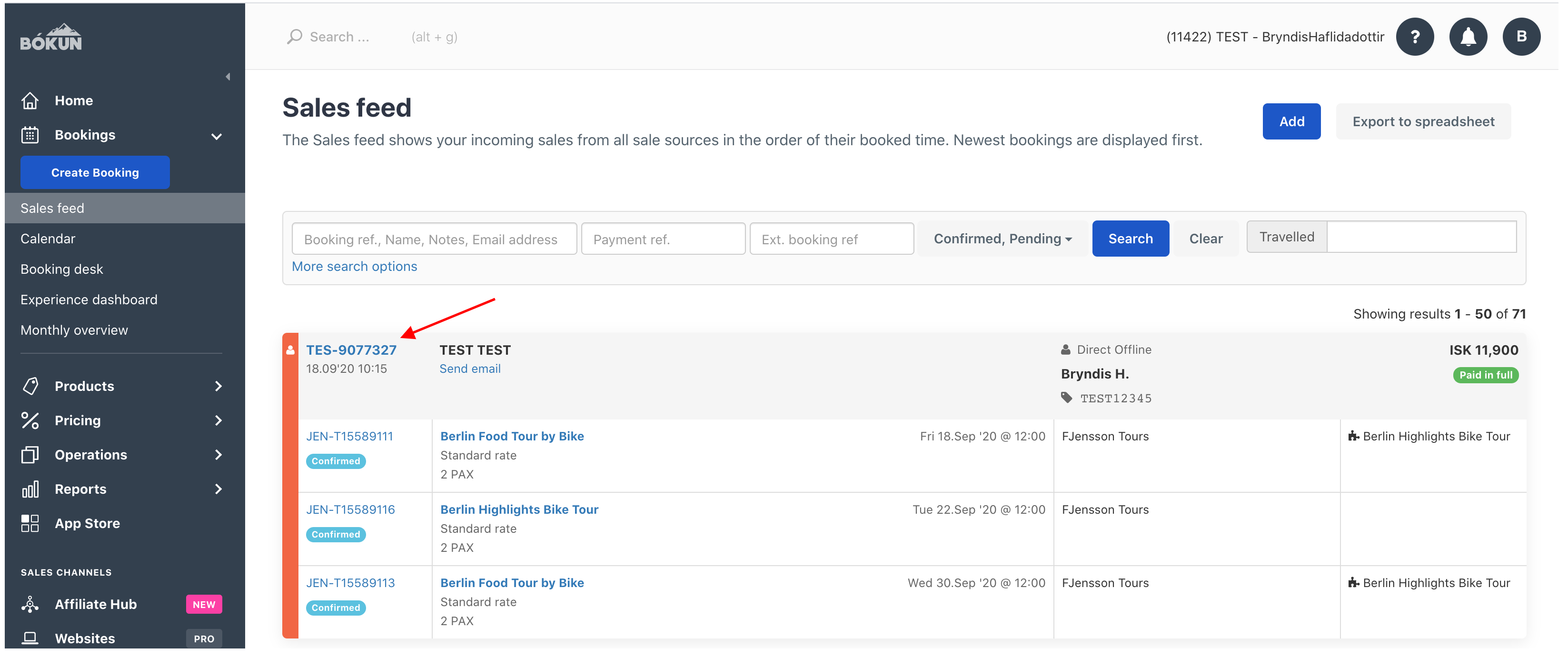 Click the Invoice tab at the top of the page. On the right-hand side, click the Edit invoice button.
Click + Add a custom line item on the right-hand side. You can now manually add a name, quantity, unit price, discount and tax (if applicable) of the new line item.
Remember to click Save changes.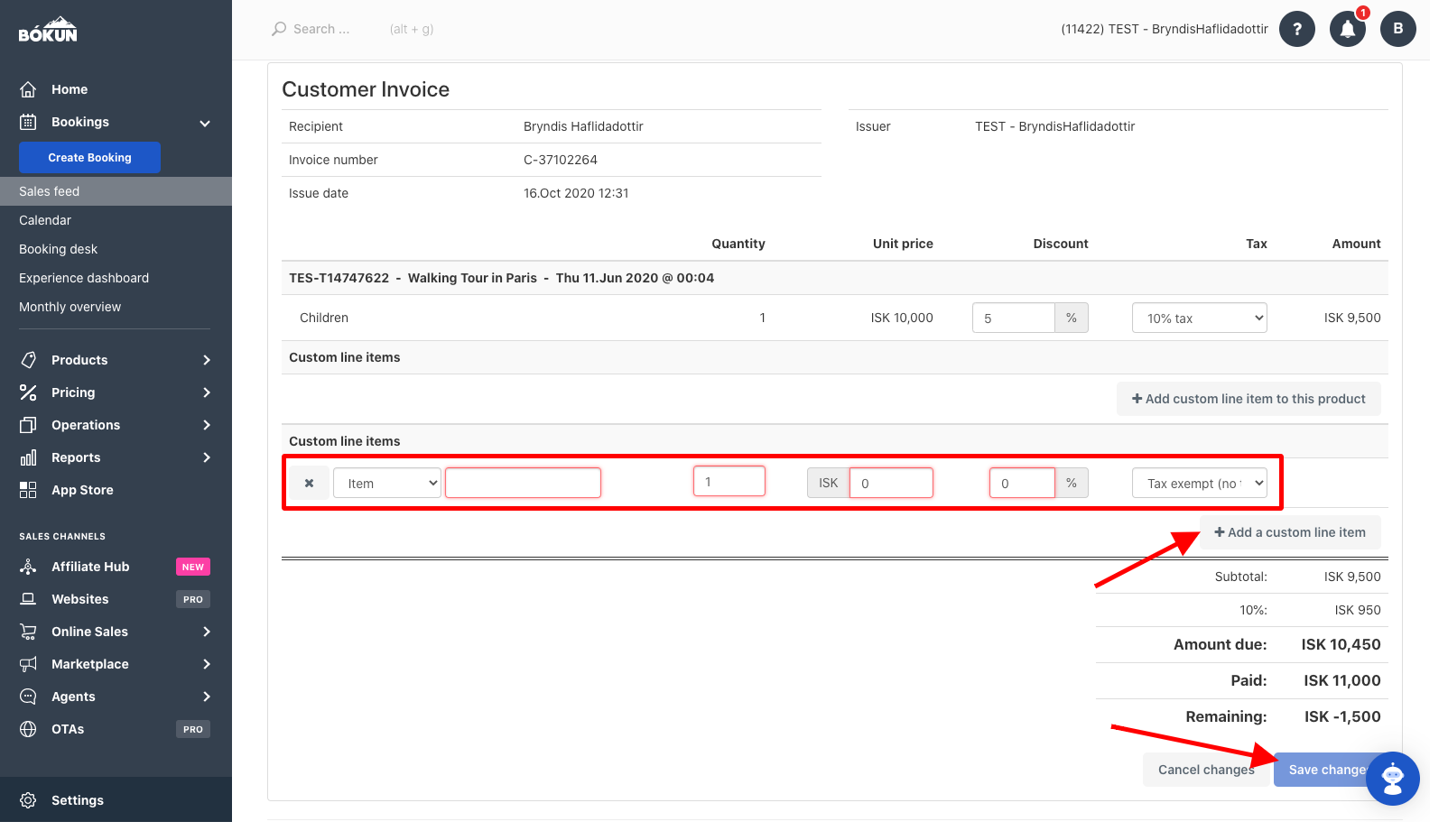 The final invoice will look something like this with the extra line.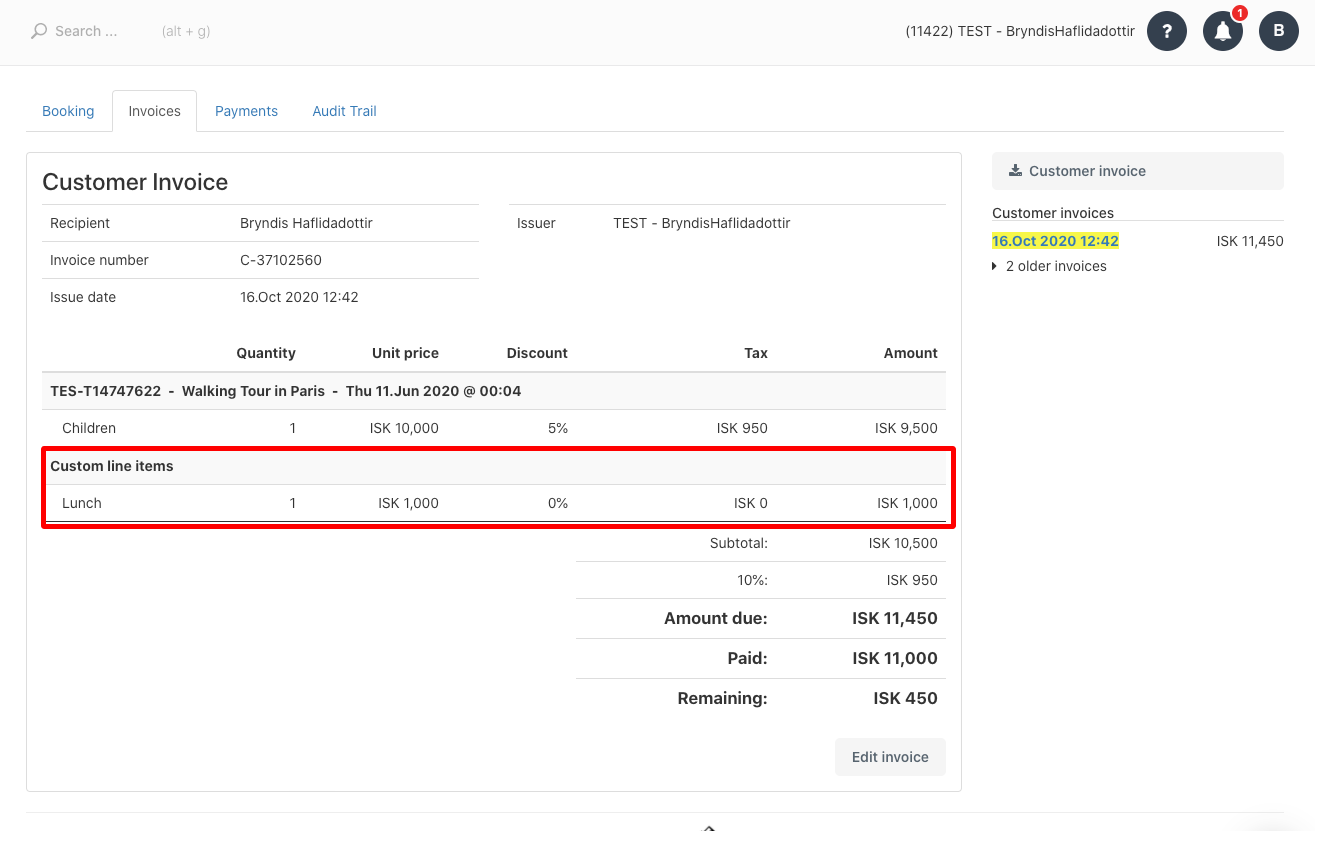 If you want to email you customer an updated ticket, select the booking number up in the top right-hand corner of your booking.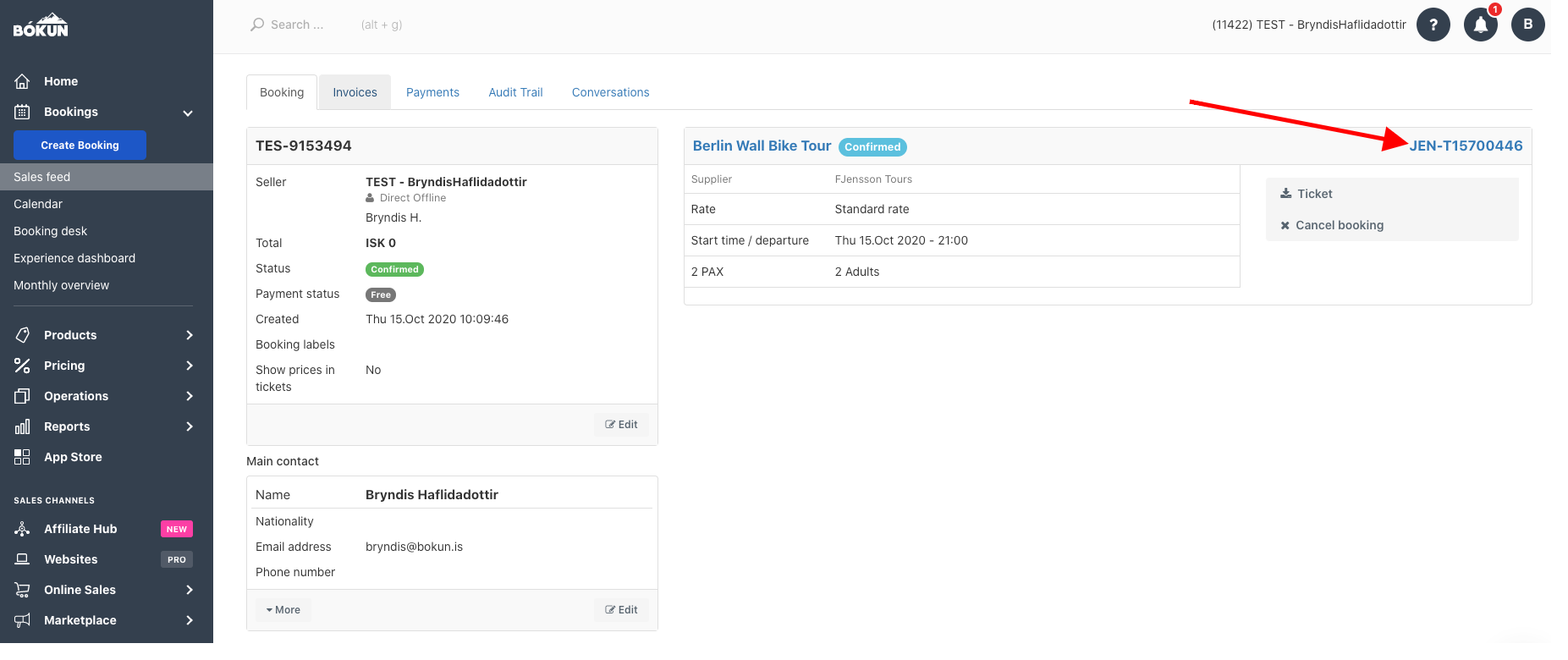 Click on E-mail on the right-hand side of the screen, write your message and then tick the box next to Attach ticket to email before sending the updated ticket to your customer.