How to edit bookings
This article will walk you through how to edit a booking (date, time, number of travelers), and how to cancel and rebook the experience.
Who is able to edit bookings?​
Suppliers who book their own products can edit their bookings. Marketplace sellers can by default edit all aspects of the booking, but not the supplier because the seller is the merchant of record (holds the payment and owns the customer). It is possible to change these settings in marketplace contracts to allow the supplier to cancel and edit bookings.
How to edit bookings​
Locate the booking you want to edit in the Sales Feed.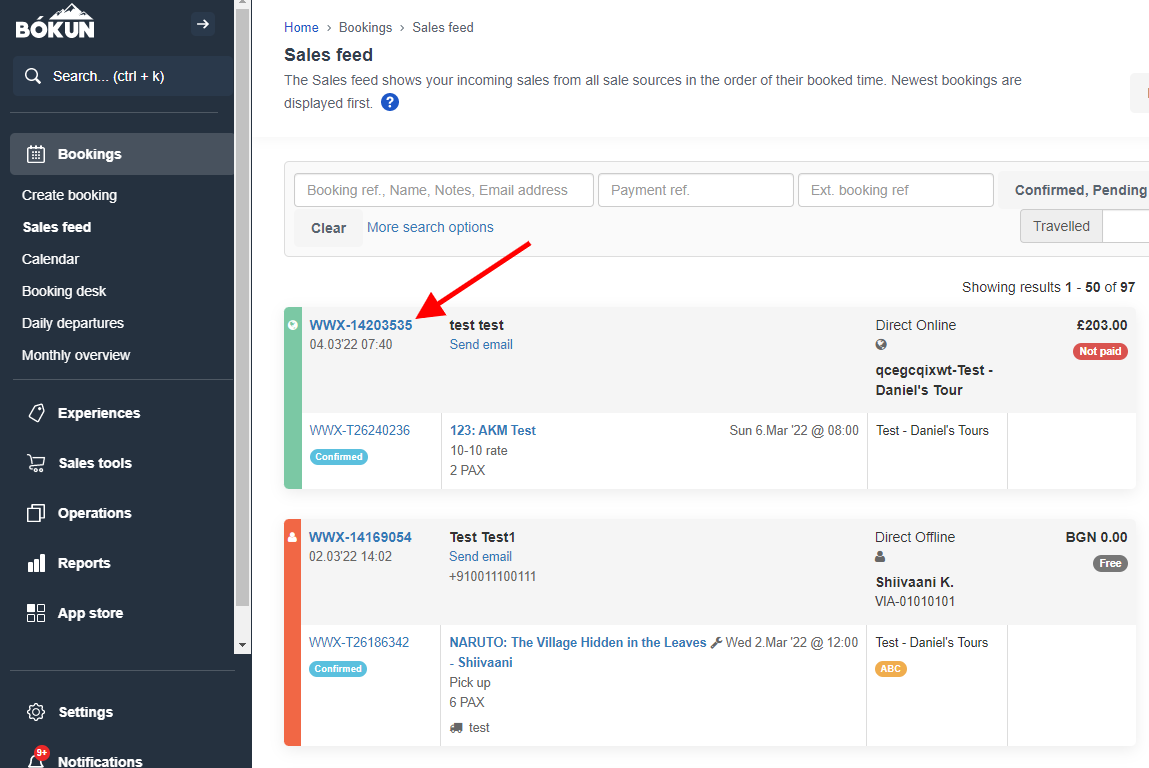 Click the product booking ID.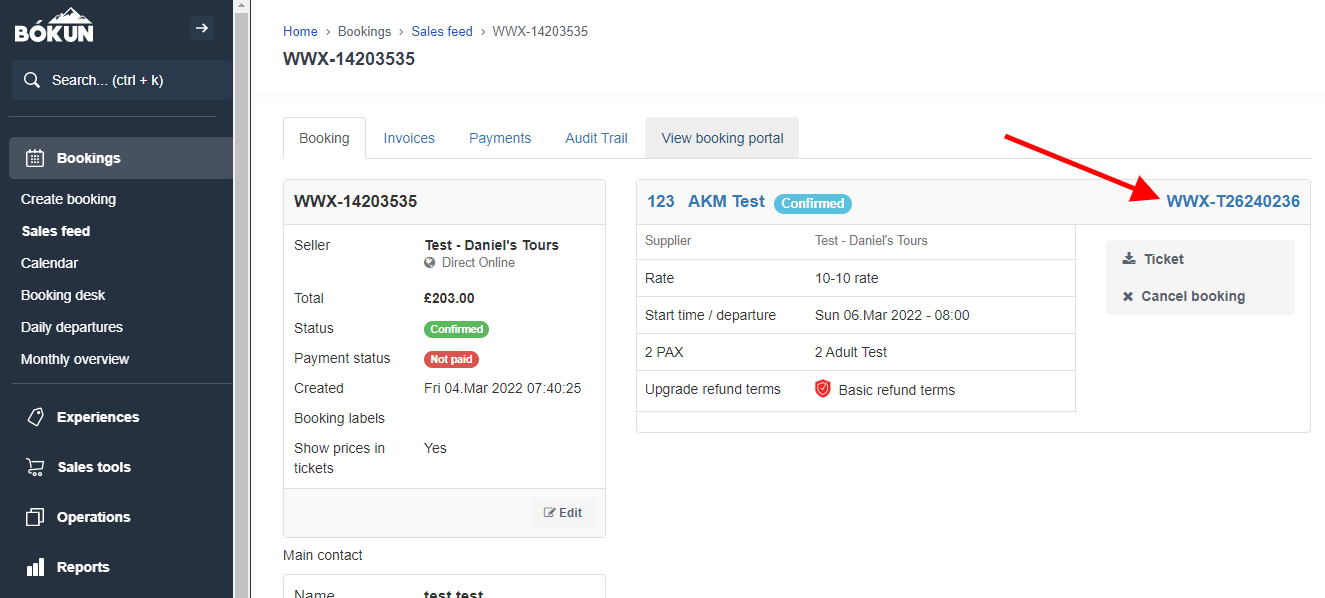 You can then do the following:
Rebook the experience
Change the date/time of the experience
Edit the number of passengers
Edit the number of extras
Add new participants
Edit pick-up information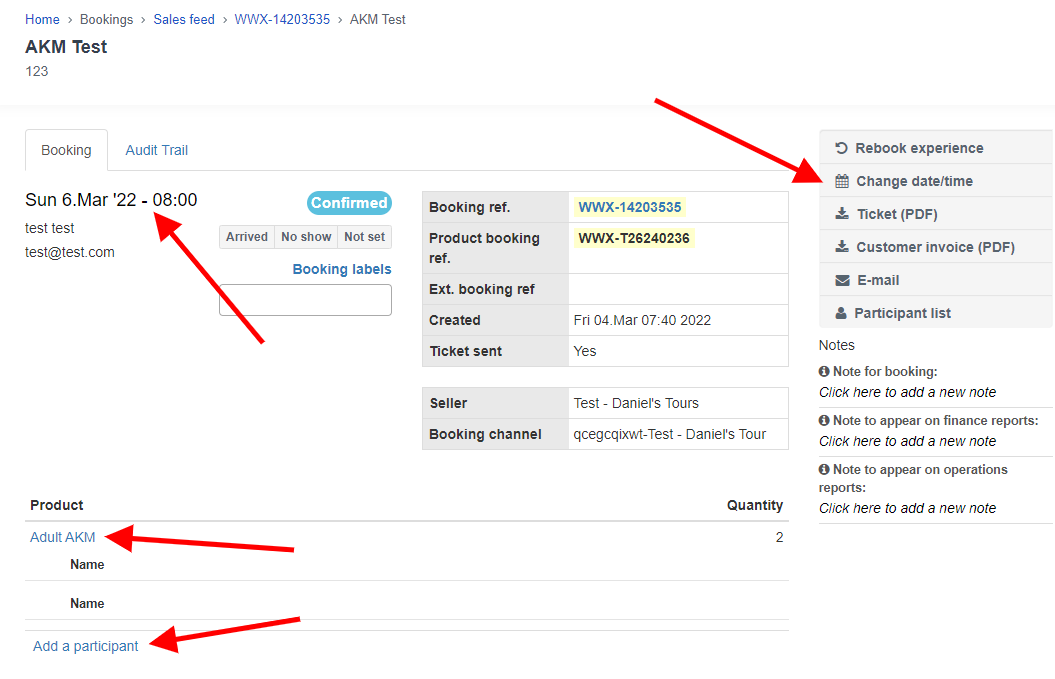 Related articles​
How to log a refund against a booking
How to add discount to existing bookings How to add line items to bookings
How to add pick-up location to an existing booking
How to edit customer details on existing bookings