How to navigate your booking overview page
From the booking overview page you can rebook, edit the booking and export the ticket and invoice.
Booking Page is the page you arrive to when you open an existing booking. This page contains all information on the booking and the customer. You can edit the booking, add payments and generally manage the booking on the booking page.
There are five tabs in the booking
Booking
Invoices
Payments
Audit Trail
Booking tab​
This is the general page which contains customer information, payment status, the booked products and booked extras. If you need to edit affiliate or booking agents, you do so by clicking Edit under top left box.
Click the booking ref. in the top right-hand corner to rebook the experience, change date/time of the booking, generate a PDF for the ticket or the customer invoice, email the customer or to access the participant list for the experience. You can also add notes to the booking if needed.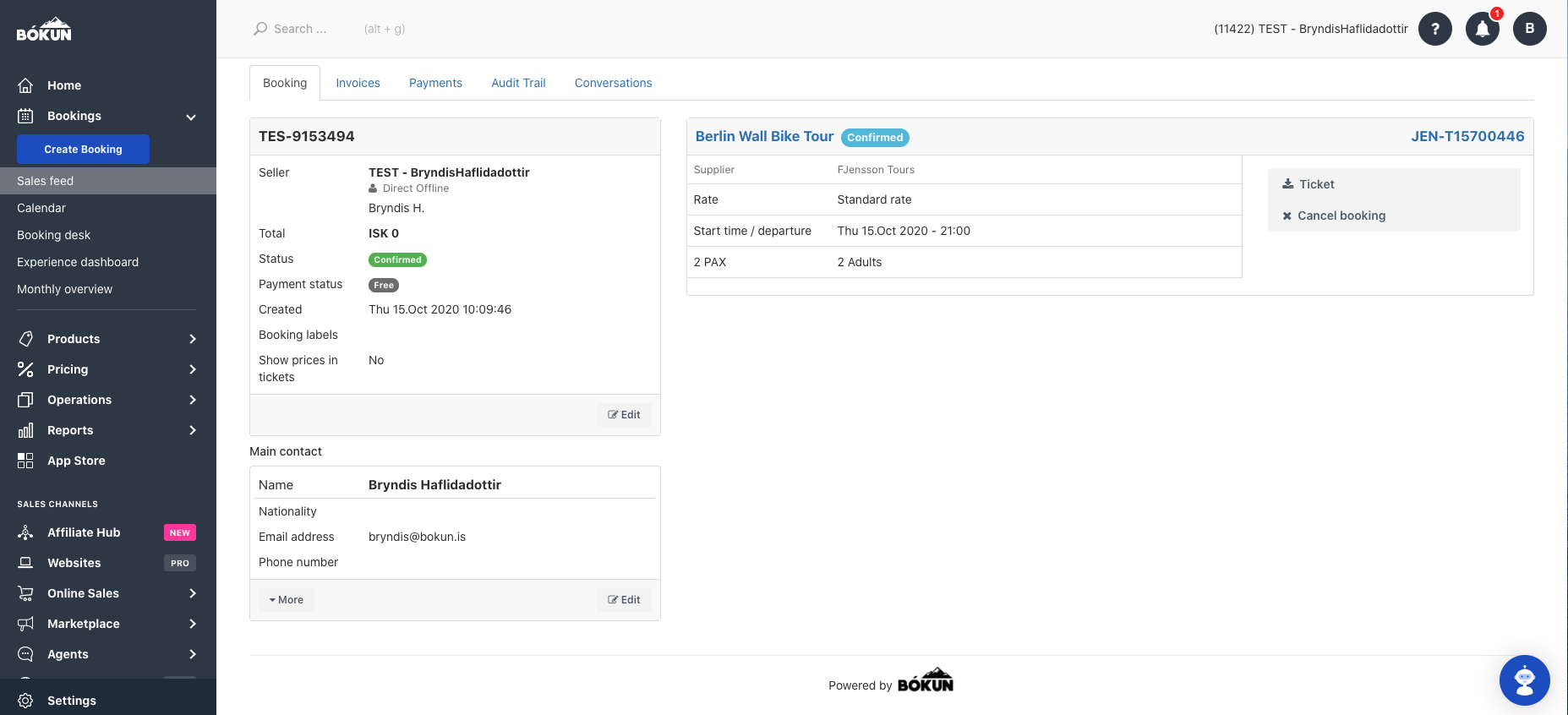 Invoices tab​
This is where you access information about all payments and refunds on this booking. By editing the invoice you can also add custom line items to the booking.

Payments tab​
This tab holds information on the price history of this booking. If you add a new passenger or a new line item to the booking, they will appear in the price history. Comments on payments and reference numbers appear here also. You can add payment to the booking if it wasn't paid for when booked and add a refund if someone cancels their booking. If you need to refund a booking, make sure you add the refund to the booking to keep your documents up to date.

Audit Trail​
The audit trail shows you all edits and updates that have been made on this booking and who made these changes.