How to export the sales feed to a spreadsheet
You can export the sales feed to an Excel spreadsheet to get a better overview of your booking history or furhter use your data.
The Sales feed can be exported to an Excel spreadsheet at any time.
To select the data you want to export, use the search function in the Sales feed. Here's an article which goes over the Sales feed in more detail. When you have filtered your data, you click the Export to spreadsheet button in the top-right corner of your Sales feed.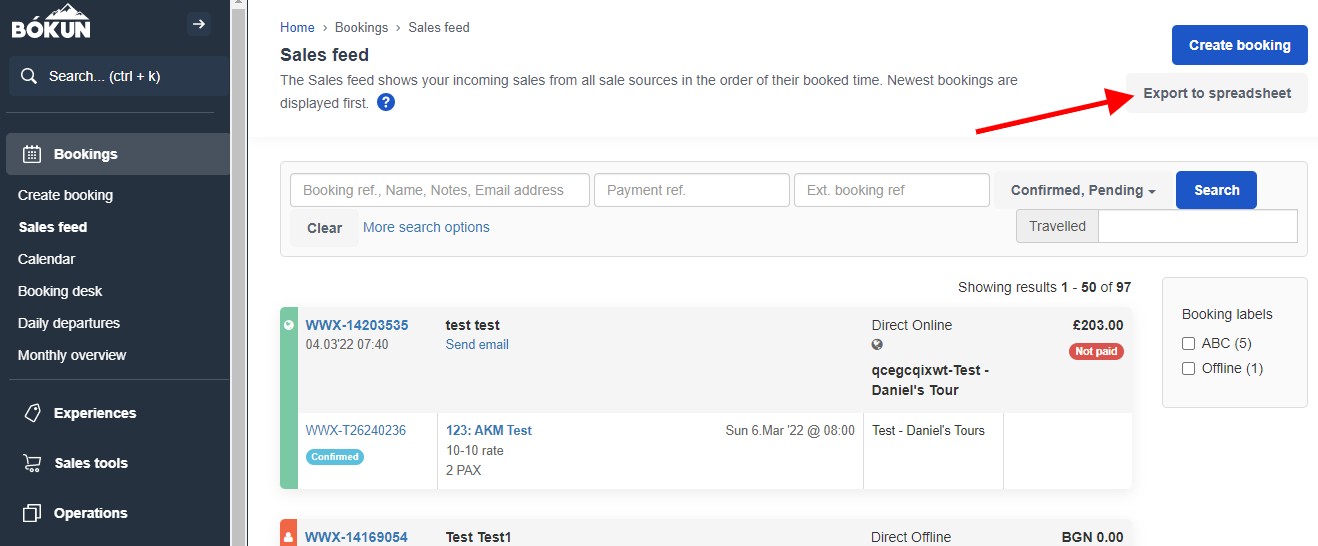 You will receive the sales feed export via email and can start crunching your data in Excel.
The confirmation screen for your download will look like this:

Remember to download your spreadsheet export within a week, and that you have to be logged in to Bókun in order to download the file from your email's inbox.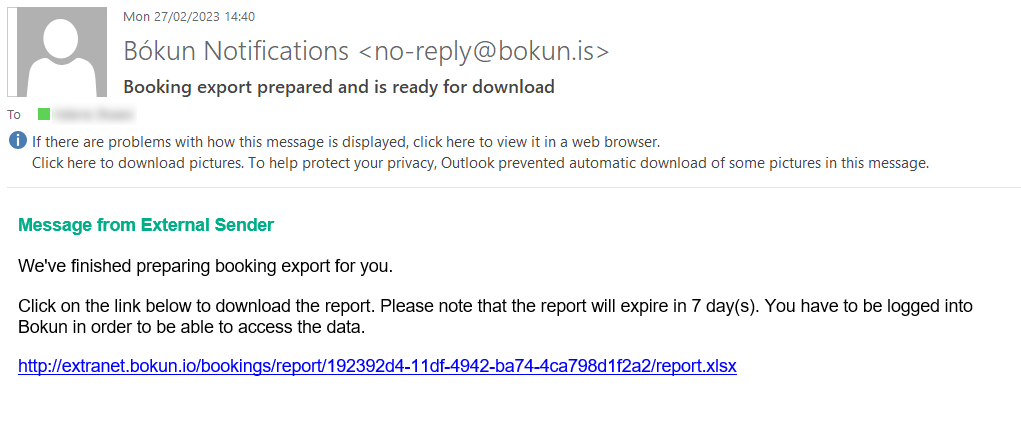 This is what the report will look like in Excel:

The report content in detail

If you don't filter your report before exporting it, the following detailts will be exported:

Creation date Cart confirmation code Product confirmation code Customer Email Phone number Product ID Product title Product country Product city Start date End date Status Rate title Total price with discount Discount Sale currency Commission Supplier NET price Supplier currency Payment status Supplier Seller Affiliate number Affiliate Booking Agent Agent claim Booking channel Total PAX Participants External Booking Ref. Inventory service reference Product Group Labels Notes Finance notes Operation notes Enhanced Refund Protection (ERT) selected

You'll then be able to use filtering to only see specific bookings or hide columns you do not need.
Are you looking for a booking list for your driver? Try the Daily departures instead.