How to export the sales feed to a spreadsheet
You can export the sales feed to an Excel spreadsheet to get a better overview of your booking history
The Sales feed can be exported to an Excel spreadsheet at any time.
To select the data you want to export, use the search function in the Sales feed. Here's an article which goes over the Sales feed in more detail. When you have filtered your data, you click the Export to spreadsheet button in the top-right corner of your Sales feed.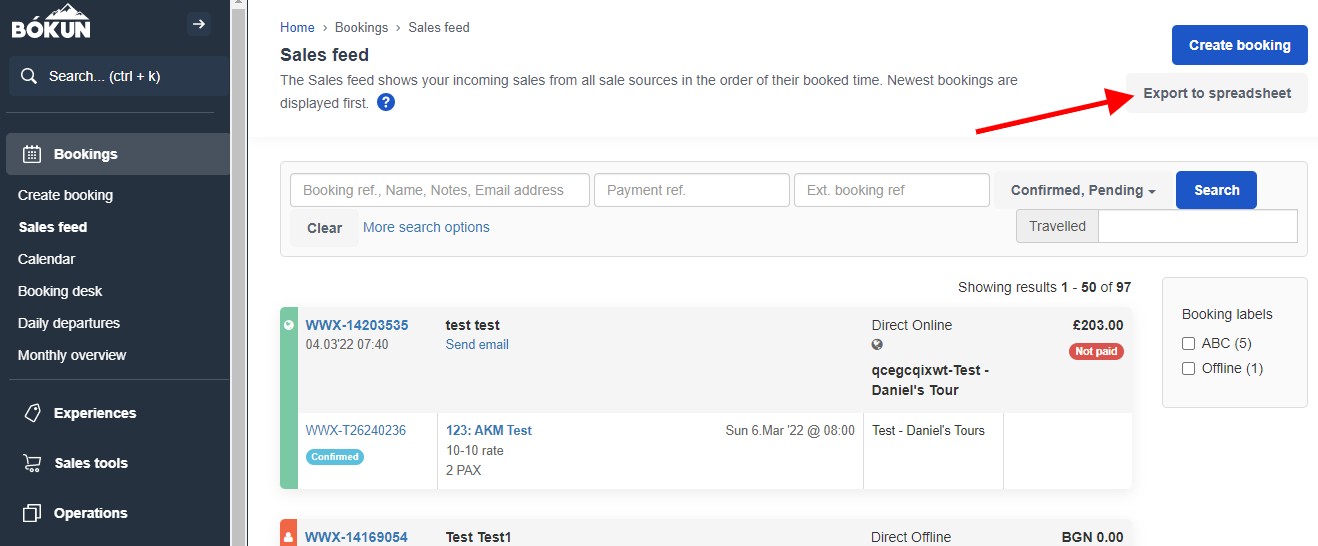 You will receive the sales feed export via email and can start crunching your data in Excel. Remember to download your spreadsheet export within a week, and that you have to be logged in to Bókun in order to download the file from your email's inbox.