How to add images to tickets
Images can be added to the customer tickets/confirmation for particular products. These images could be a map or an advertisement of some kind.
How do I add images to tickets
Select the experience whose ticket you want to add the image to and navigate to "Tickets" under "Experience" on the left hand side of your screen.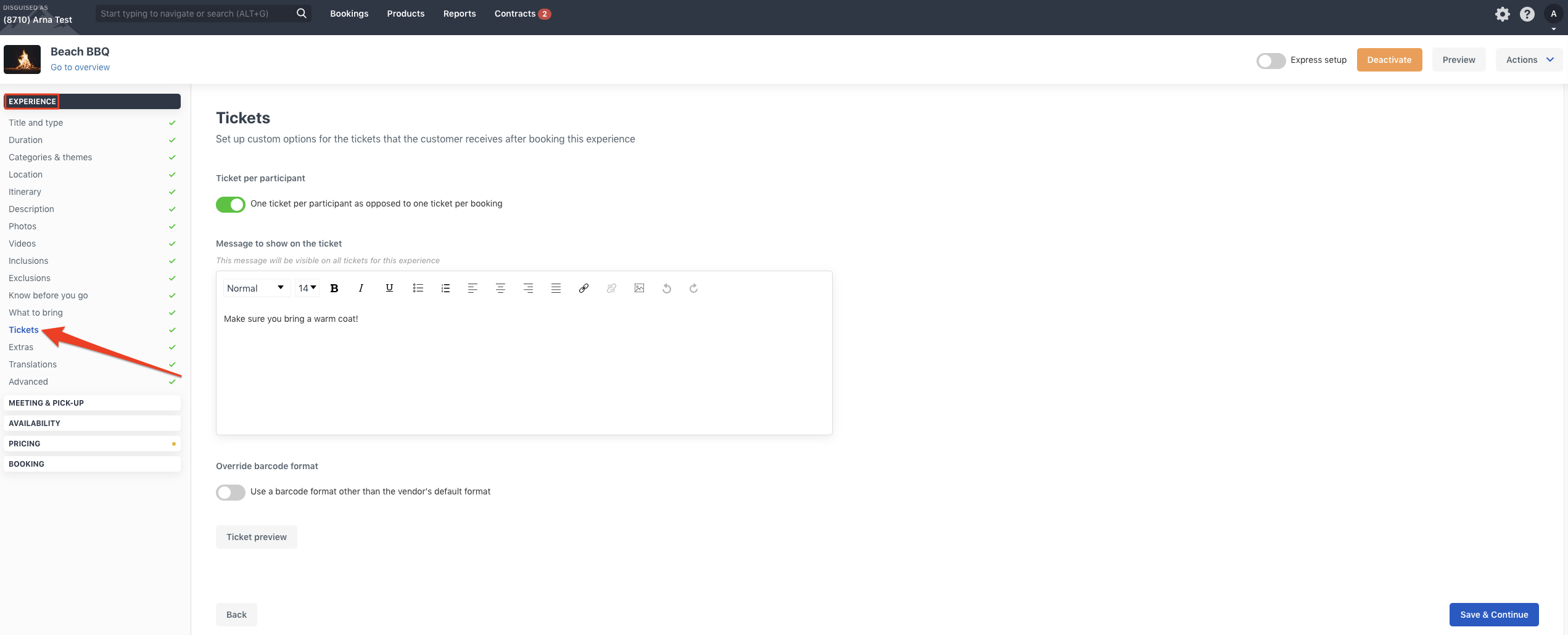 Select the image icon at the top of the text box and paste the URL of the image you want to place on your ticket before clicking on "Add".
You can copy the URL from a photo you may already have on the internet or from a photo you've already added to "Photos". Left click the selected image and select "Copy Image Address" to copy the URL.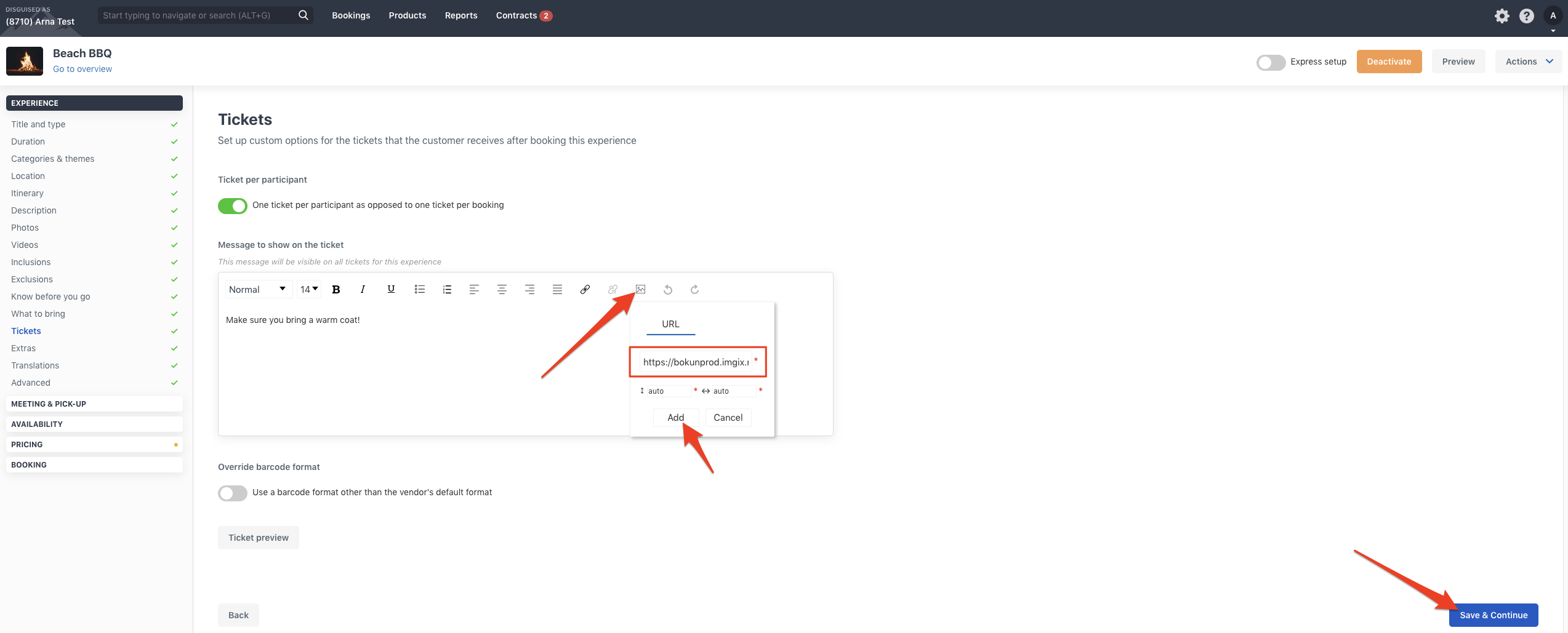 Your photo is now neatly placed on your ticket. Select "Save & Continue" to save your changes.