How to add COVID-19 Safety Information to my experiences?
As the world reopens and travel resumes, safety will be top of mind for travelers.
When planning and booking experiences travelers will want to know what additional health and safety measures are being taken before they book. You can add your safety information to your Experiences and display them in Bókun and in your online booking engines.
Where should I add safety information to my Experiences?​
In Bókun, click Products > Experiences overview in the left navigation. Choose the experience you want to add safety information to from the list.
Then click Experience > Know before you go on the left hand side menu. Add the safety information you want your travelers to know about and click Save.
You can click Widget preview to see how the safety information appears in your online booking engine.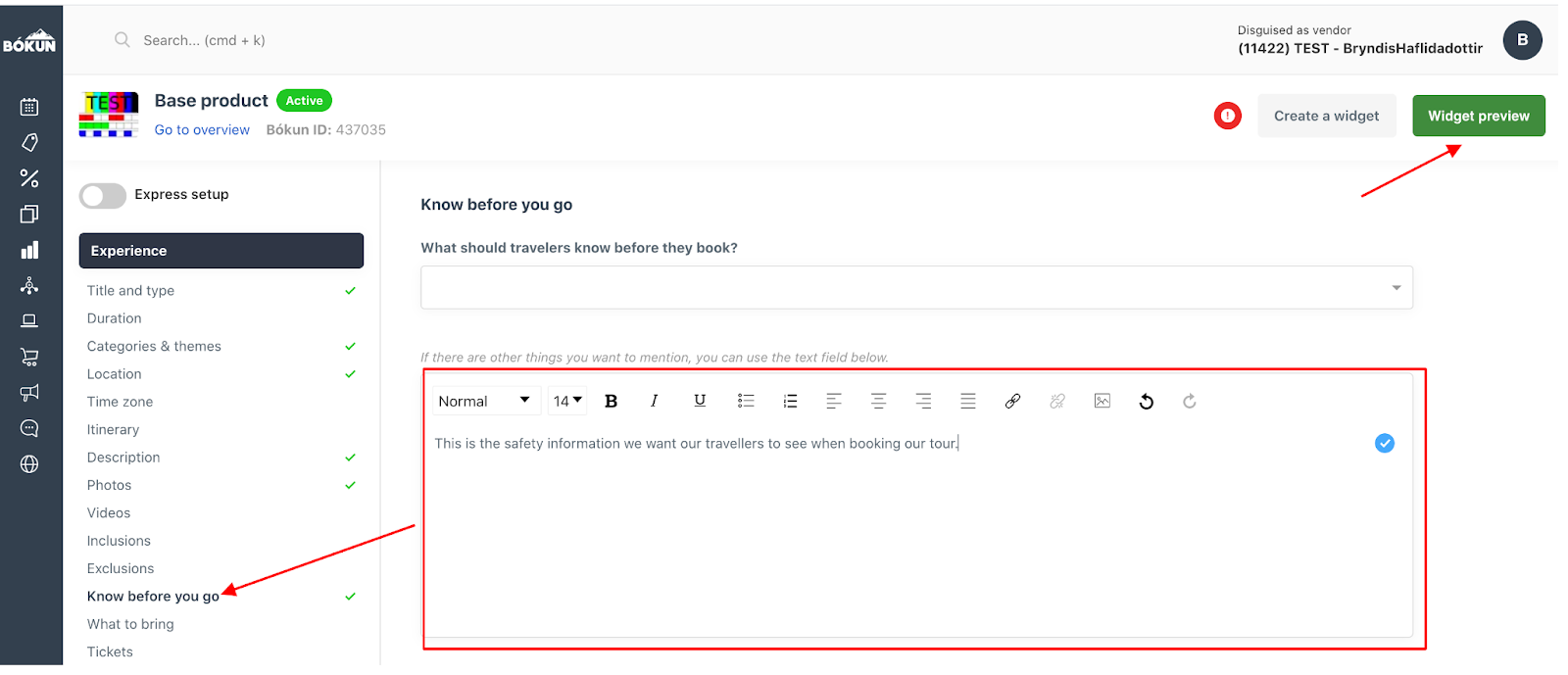 Where will the safety information appear?​
The safety information appears in Bókun when you, booking agents, affiliates and other resellers book your Experiences directly in Bókun.
It also appears in your online booking engines under the Please note section.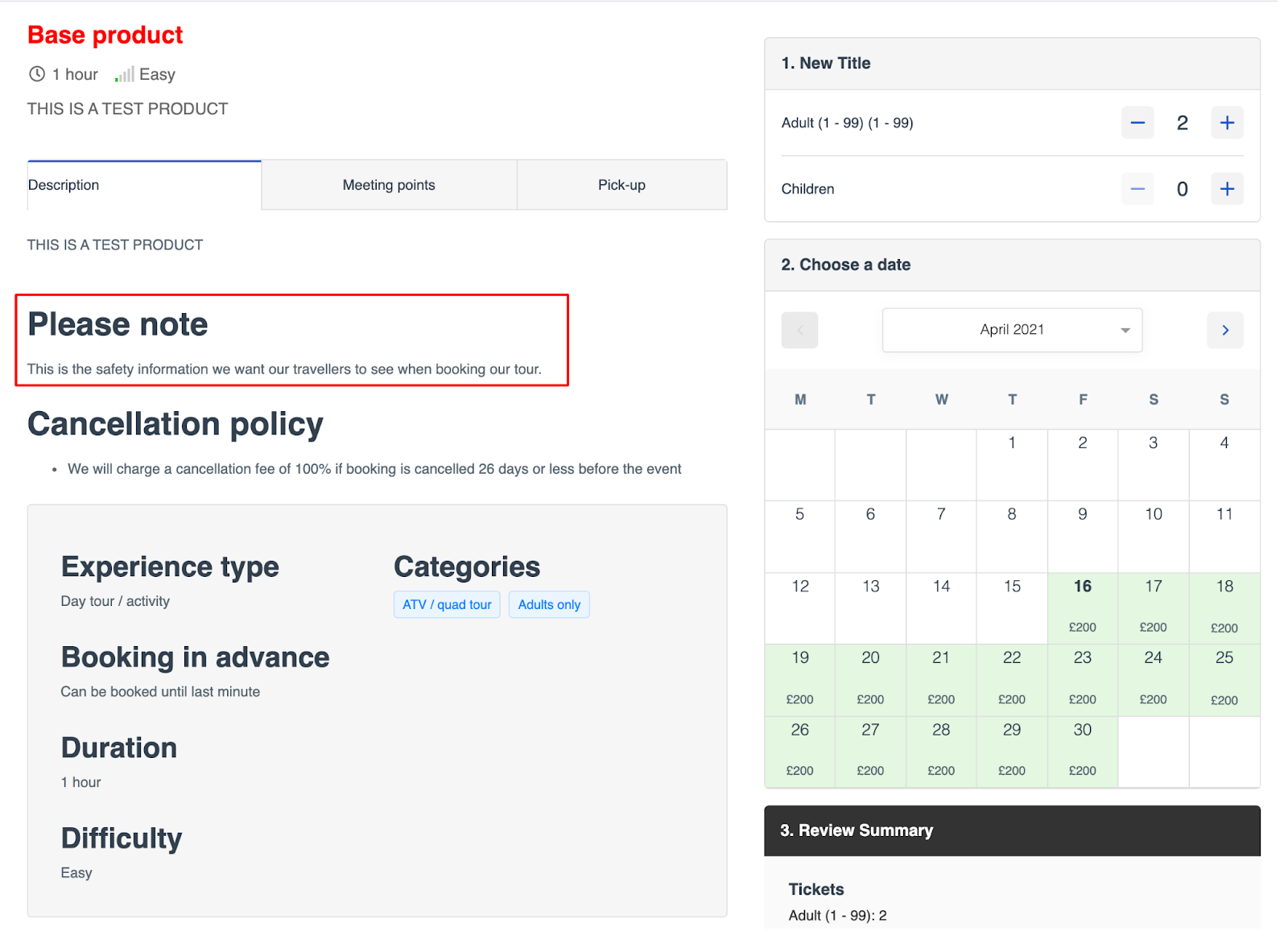 Do I need to add safety information for each of my experiences separately?​
Yes. Safety information is added per experience, so you'll need to add it to each of your products.
Can I add safety information in different languages?​
Yes, you can use the Translation feature to add the safety information in other languages:
1. Click Products > Translations
2. Select the languages you want to translate the safety information
3. Select the experience you want to translate
4. Add the translated safety information under "What traveller should know before they book" section and click Save.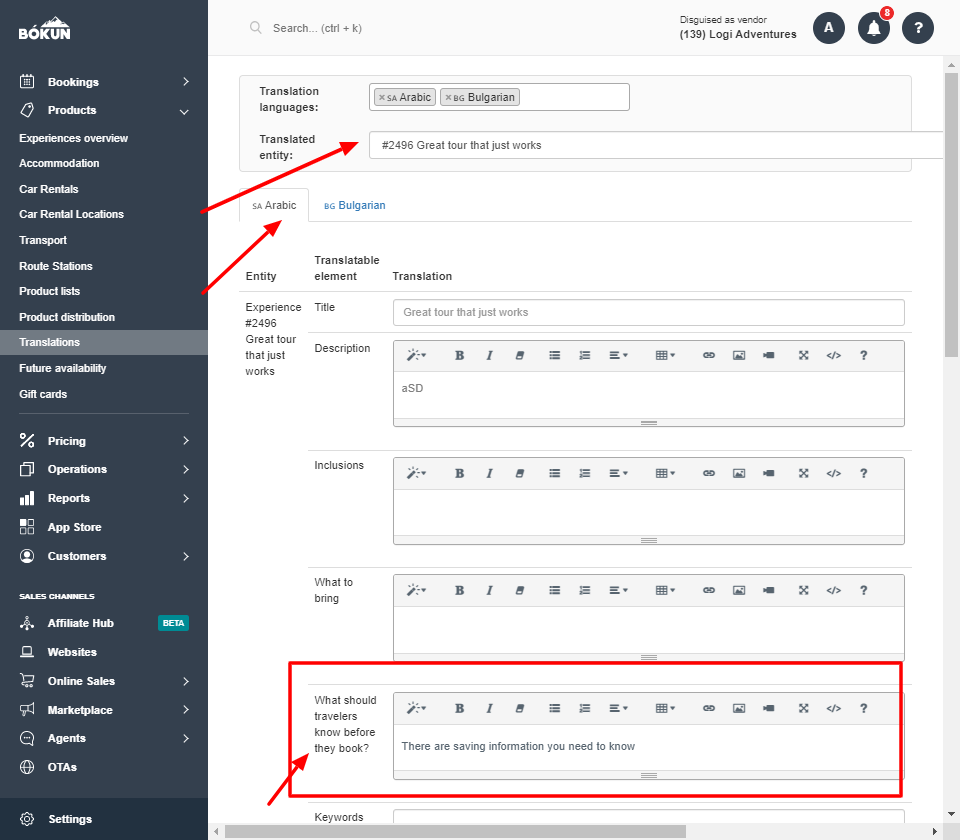 The translated safety information should now appear in the online booking engines and in Bókun.