How to accept deposit payments online
Bókun allows full payments, deposit payments and pay on arrival options through your Bókun widgets and your Bókun website. This article will help you set your options in your booking channel.
Your customers can have three different payment options in the online booking process.
Full payment (via payment provider)
Deposit payment (% of full price)
Pay on arrival (no online payment)
You can offer only one option or you can offer all three options to your customer. That way, you allow them to choose in the booking process what is best for them.
Please note: Bókun does not offer the option to charge the remaining amount automatically online.
✴️ If you are using payment links, you can send your customer the link to their customer portal to make the additional payment online. You can find more information on how to resend the customer portal and how to use payment links here.
✴️ If you are reselling an experience from an supplier using the marketplace, the widget and API will only allow payments in full.
How do I configure different payment options?​
Payment options are set per booking channel. A booking channel is an online sales channel that tracks where your online bookings are coming from. Usually, it will be your company's website or OTA or payment method. Learn more about booking channels.
1. Select Settings > Booking channels or enter Booking channels into the search bar.
2. Select the booking channel you want to make changes to.
3. Click Payment methods in the left-hand side panel and choose Allow additional payment methods if you'd like to allow your customers to make deposit payments and pay on arrival. Click Continue.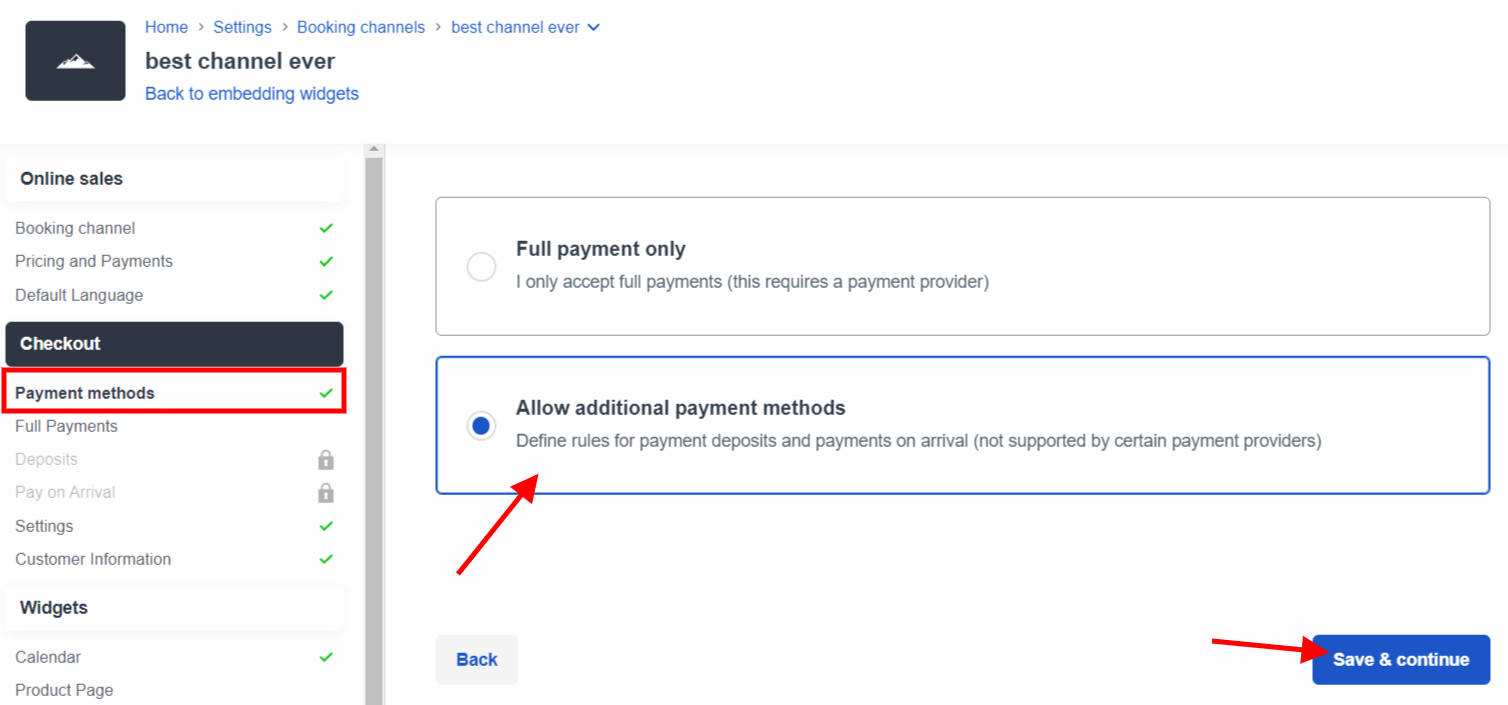 4. Adjust the settings in the Full payments, Deposits and Pay on Arrival steps in the left-hand side panel menu.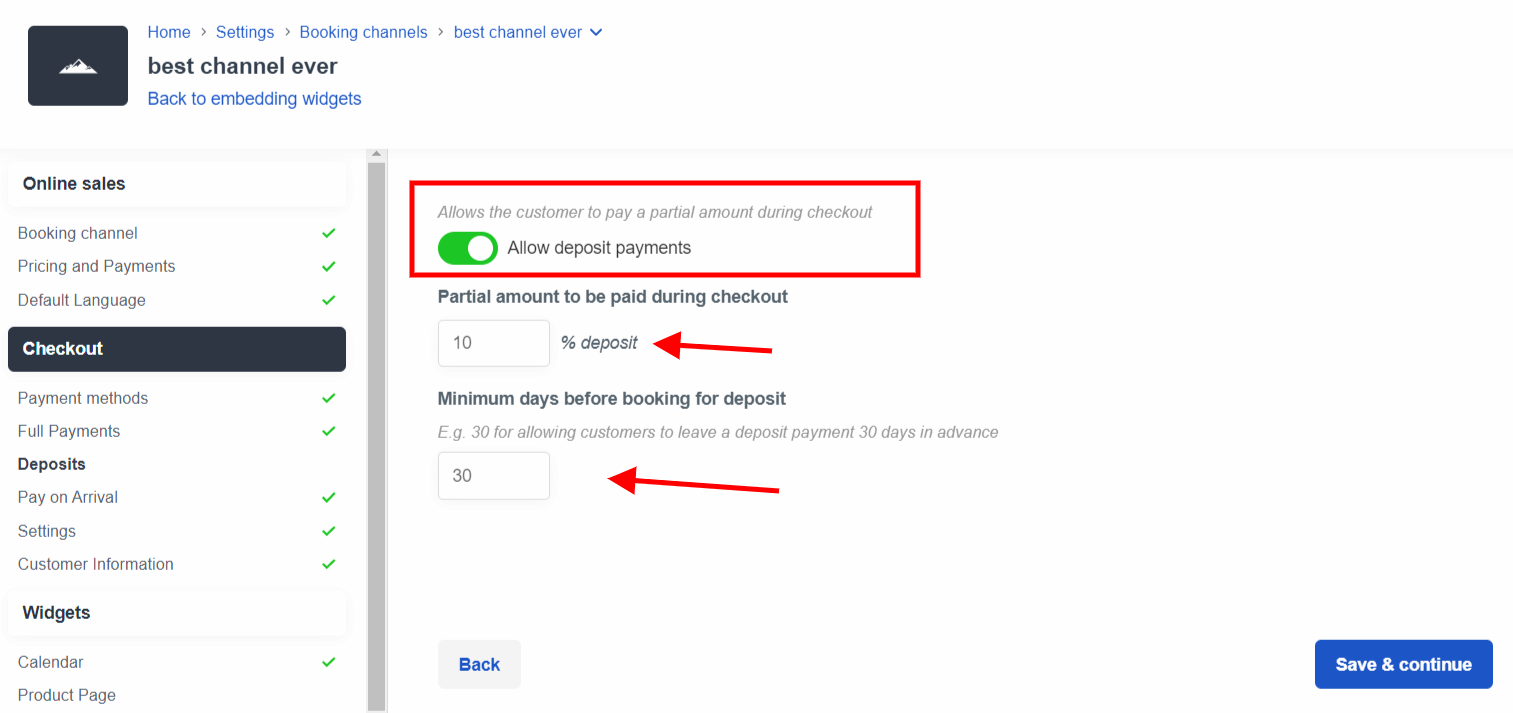 Defining discounts for full payments: settings you can adjust​
Discount for each payment method. You can define percentage discount like 10% discount for full payments made when booking.
Minimum days before booking. How many days before departure is this payment option available, e.g. deposit is available until 30 days before departure.
Discount is percentage. Defines if the discount is a % or a fixed amount. Percentage discount is recommended.
When you have adjusted the settings as you would like, click Save & continue.
How do I start accepting deposits and pay on arrival payments on my website?​
The next step is to add the booking engine to your website and check out how it works. Here you have information on how you can add a booking engine to your website.