How to create a booking button booking widget (PRO)
A Booking Button is a simple button that you can edit so it fits your website and brand. The button widget can open up a calendar widget, product page widget or a product list widget. Once you have selected the functionality of the button you can pick the product you want to connect it to.
To create a new Booking Button widget code:
select Sales tools > booking widgets in the left-hand side menu
select Button in the widget types list on the left-hand side of the screen and click on Next
Choose the button trigger you'd like the button to direct to (a product list, a product page or a calendar in the dropdown list), the supplier, and the experience you want to connect the button to
Select the booking channel you'd like to add the widget to in the dropdown list at the top
Click the Generate embed code button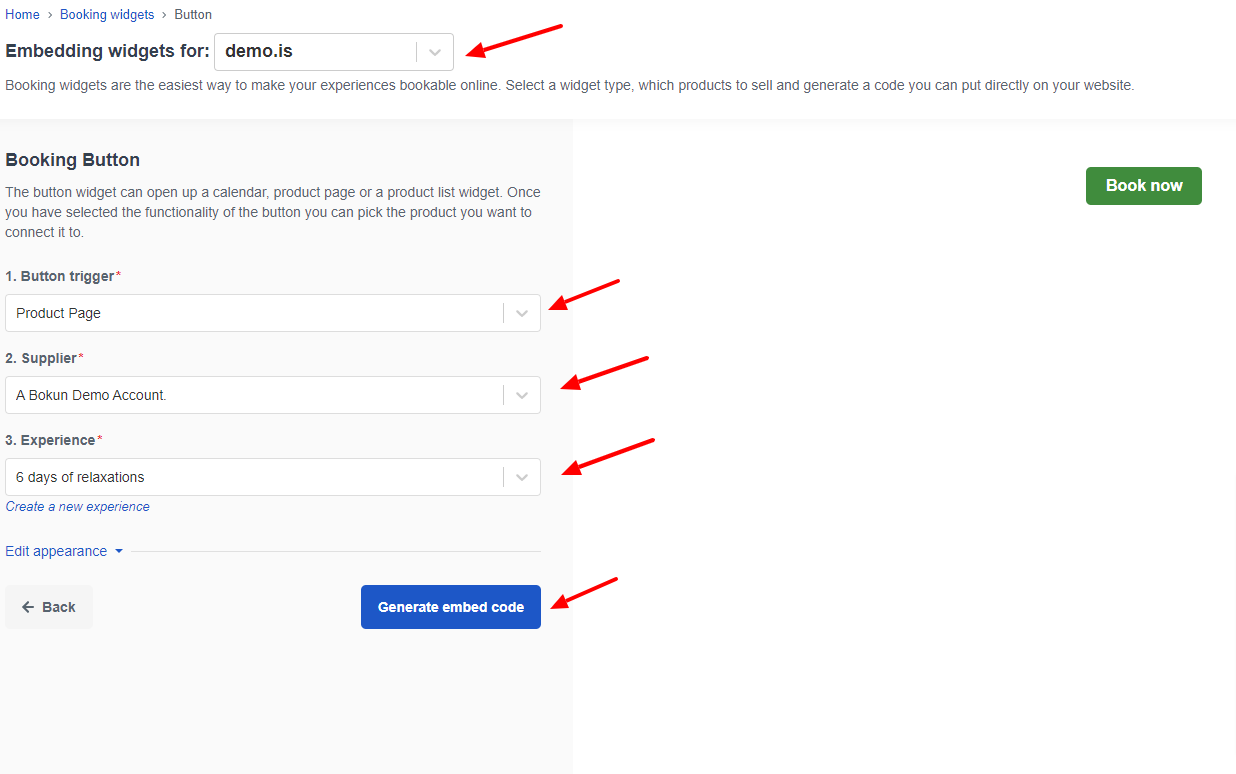 Please note that you can customize the button by clicking the edit appearance button in left-hand side. You can change the text, colour of the button and the text, the height, width, the font size and the radius.
Click on Copy embed code button to add the widget to your website (see instructions below).
How to embed articles​