Boost online sales with abandoned cart emails
According to research, customers abandon the online checkout process in 70% of the cases.
To help you with your online sales conversion and provide travelers with a better booking experience, we introduced an automated message trigger for abandoned carts.
How does the auto message trigger work?​
The automated message trigger for abandoned carts is set up to email your customers when they add an item to their basket but they do not complete the purchase on your website. The customer will be shown the option to subscribe to news and offers during the booking process.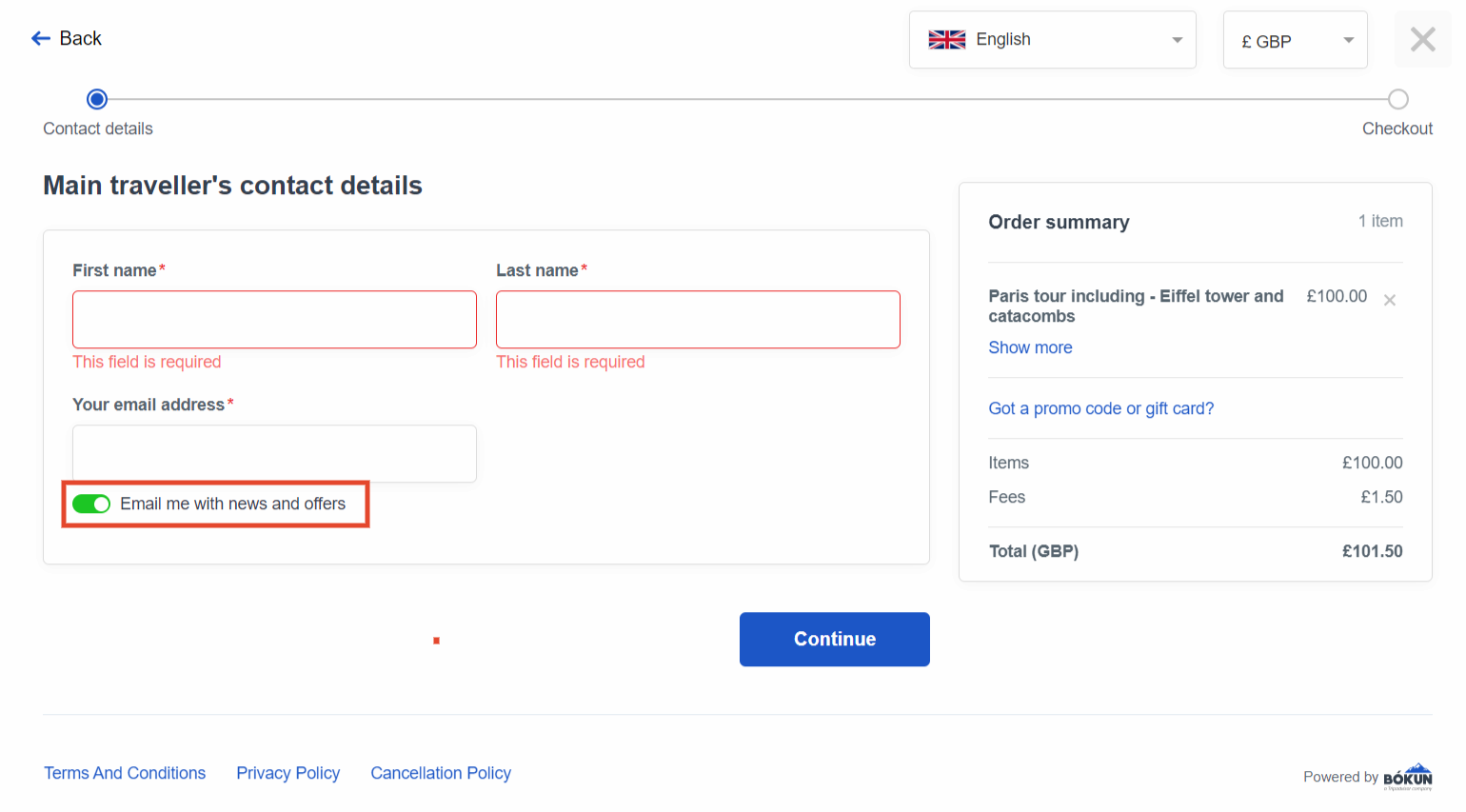 If selected, we collect their details at the beginning of their booking process and, in the event, they leave your site without purchasing the items in the basket, we send them a personalised email with all the details of what they've left behind.
Your customers will simply need on to click on the Finish booking button within the email to continue their purchasing journey with you.
Abandoned cart email configuration and opt-out​
We created a ready-to-use template for you, which is enabled by default in your Bókun account and will be automatically sent out to customers that abandon their check-out process after they leave their contact information.
ℹ️ The email default setting is to be sent on the day after the incomplete purchase, provided that the product added to the basket is still available
You can change the email text and configure the delay time (how many days and hours) through the automated messages feature in your Bókun account. To personalize your automated message, follow the instructions in our Automated message help desk article
You can also customize the Finish booking button with your brand colour and personalise the button text.
ℹ️ Please note, in order for the abandoned cart feature to work, you will need to have added terms & conditions, a privacy policy and must have them and Subscribe to marketing emails enabled in your booking channel.
Turning off the automated message for abandonment cart​
Simply switch off the active/inactive toggle to make the automated message inactive by going to Settings > Auto messages > select Deactivate on the drop-down menu (right-hand side) of the auto message you want to deactivate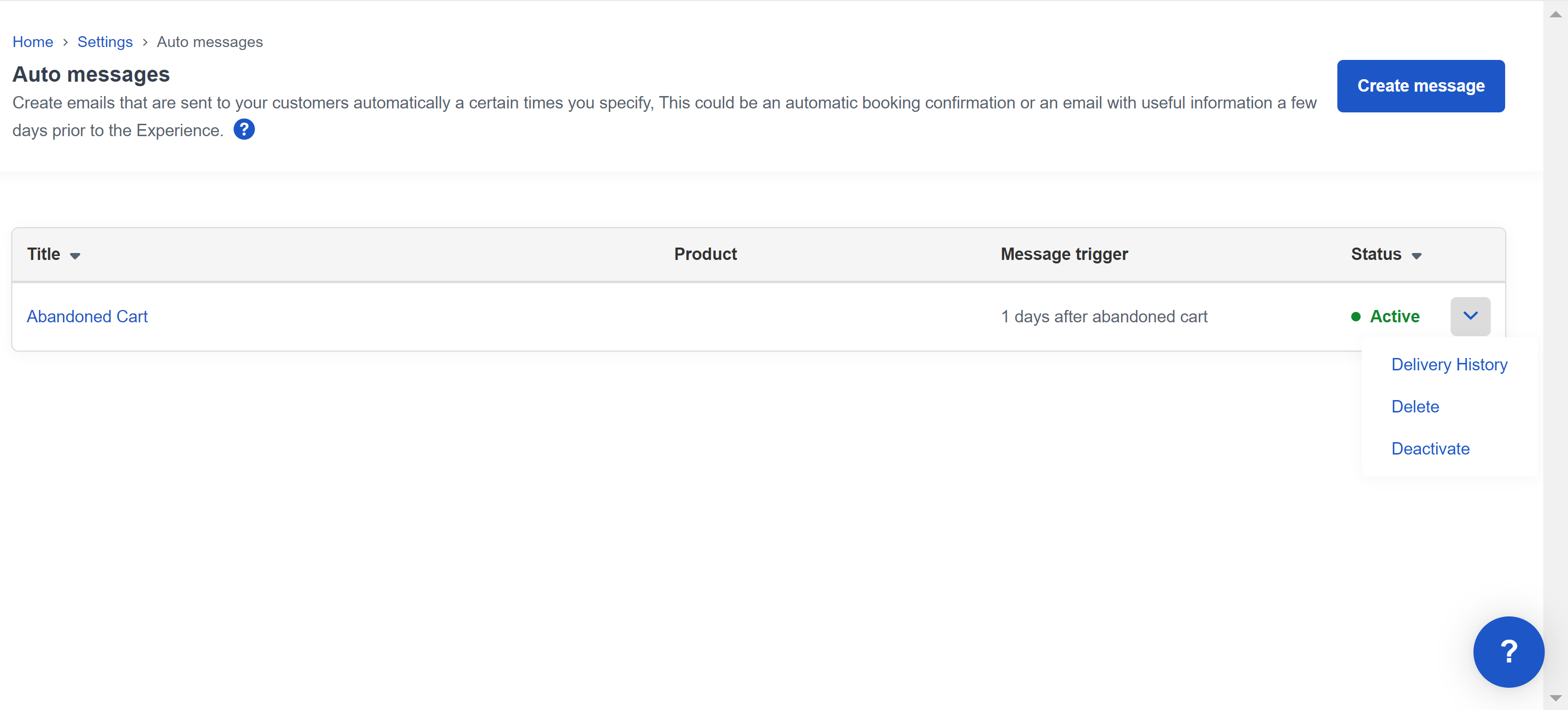 What if travellers do not like to receive reminder emails?​
Travellers can simply click on the unsubscribe button at the bottom of the automated email to opt-out, and they won't receive it for their future bookings.