How to embed a widget to Weebly CMS
A step by step guide to embedding Bokun widgets on a Weebly powered website
If you are the main administrator of the Weebly site, you can embed widgets on your own. If you are a Bókun team member or other third party, you will need the main Administrator to add you as an Editor to their Weebly account. This can be done by the Administrator logging in, navigating to the settings tab, clicking "editors" then "add editor" and entering the email address of the desired Editor. The new Editor will receive an email with log in instructions.
How do I add a widget to my Weebly site?​
Select Sales tools > Bookings widgets in the left-hand side menu
Select the booking channel you'd like to add a widget to from the drop-down. A booking channel is an online sales channel that tracks where your online bookings are coming from. Usually, it will be your company's website. Learn more about booking channels.
Select the widget type in the widget wizard on the left-hand side
Select the product or product list you'd like to create a widget for
Click on Generate embed code
Click the Copy embed code button. This is the code you should use when embedding it into your website.
Log into Weebly. When you login, you will either be taken directly to the site you wish to edit, or you will be taken to the dashboard. If you are in the dashboard, the sites that you are able to edit will appear at the top of the screen. Click Edit Site to begin: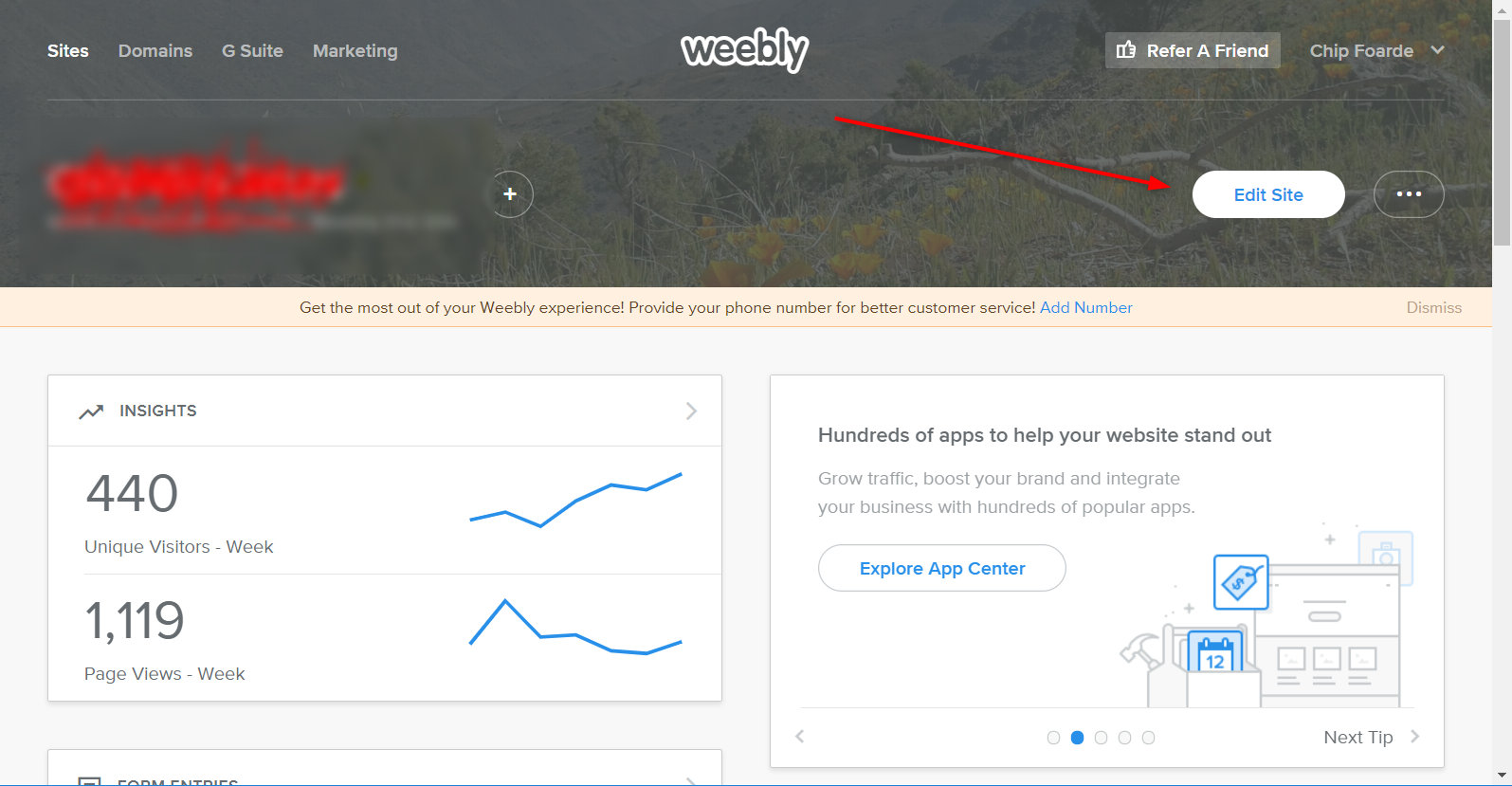 Click Build on the top menu bar and then navigate to the page that you want to embed your widget on.

Scroll down to the section on the page where you want to embed your widget. You will then use the left-hand menu to find the Embed Code"_button (note: you may have to expand the left-hand menu by clicking _show all elements to find the Embed Code button):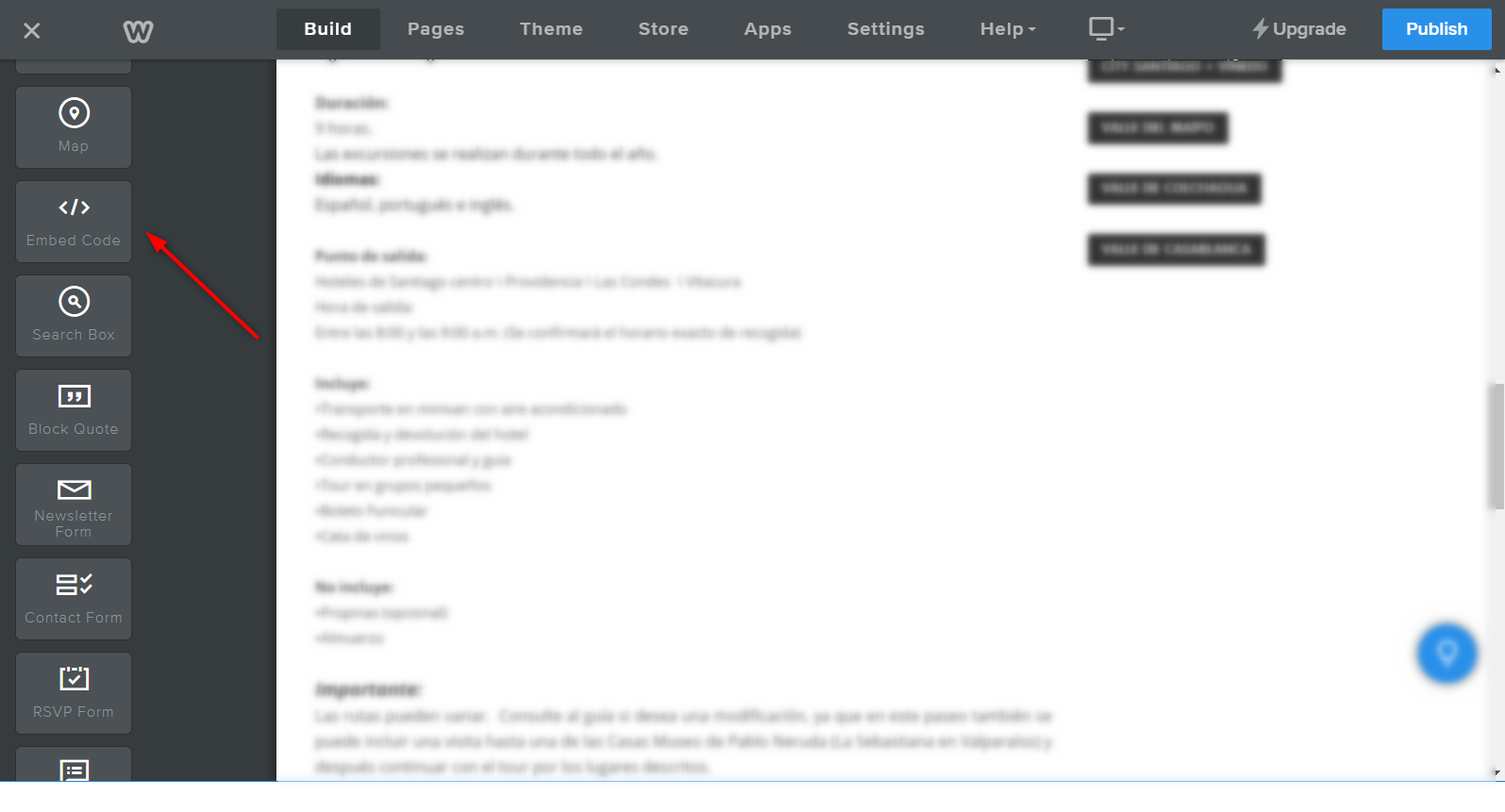 Click and drag the Embed Code button to the section of the page where you would like your widget to appear. You will see a text box appear that says click here to customize your HTML. Click on the text and another box will appear with the text Edit Custom HTML.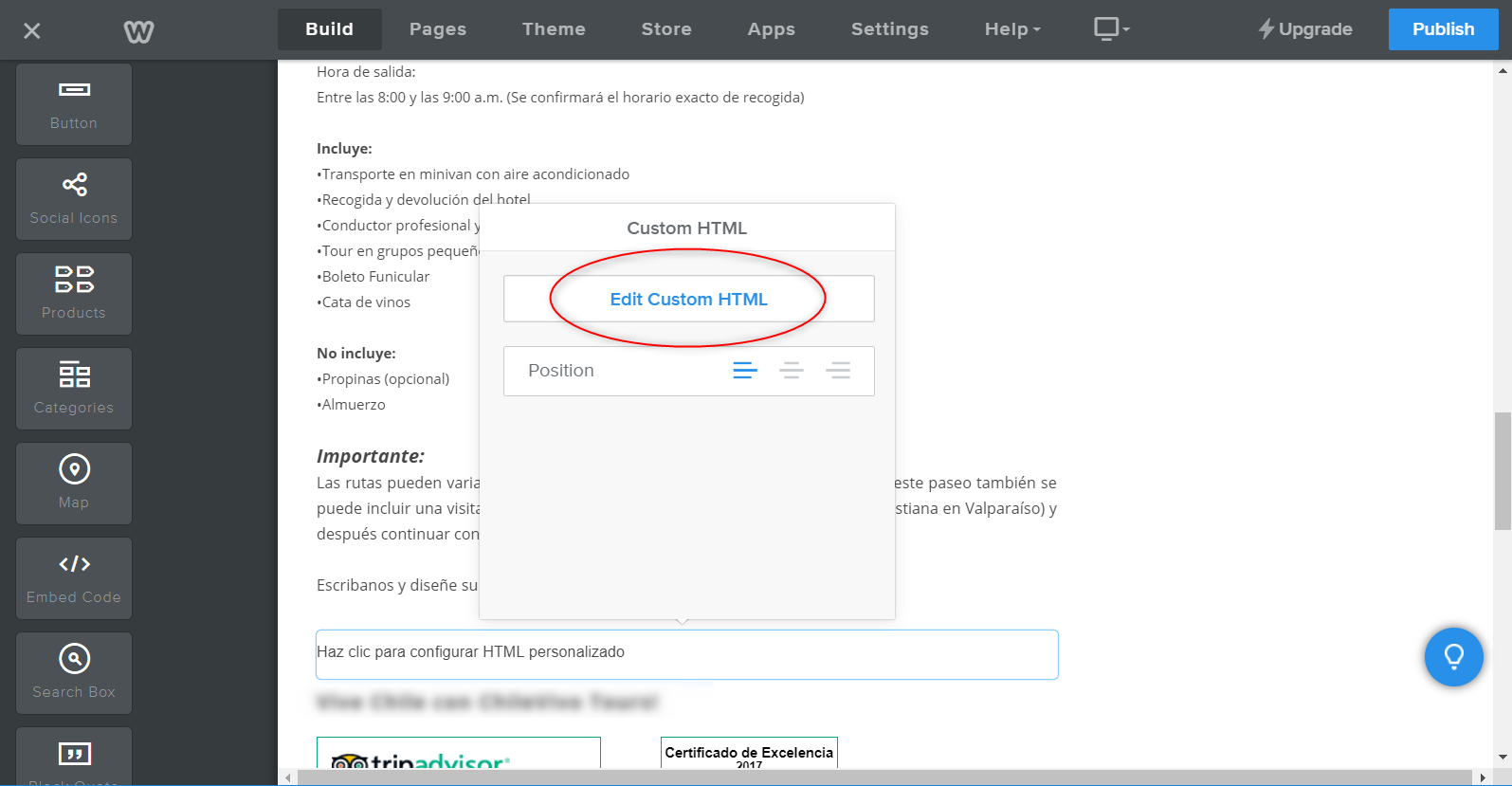 You will click on this and paste the embed code you retrieve from your Bókun account earlier.
Once you have copied and pasted the code on Weebly, simply click outside the HTML box and your embedded widget will appear. The last step is to clickPublish" in the top right corner of the screen: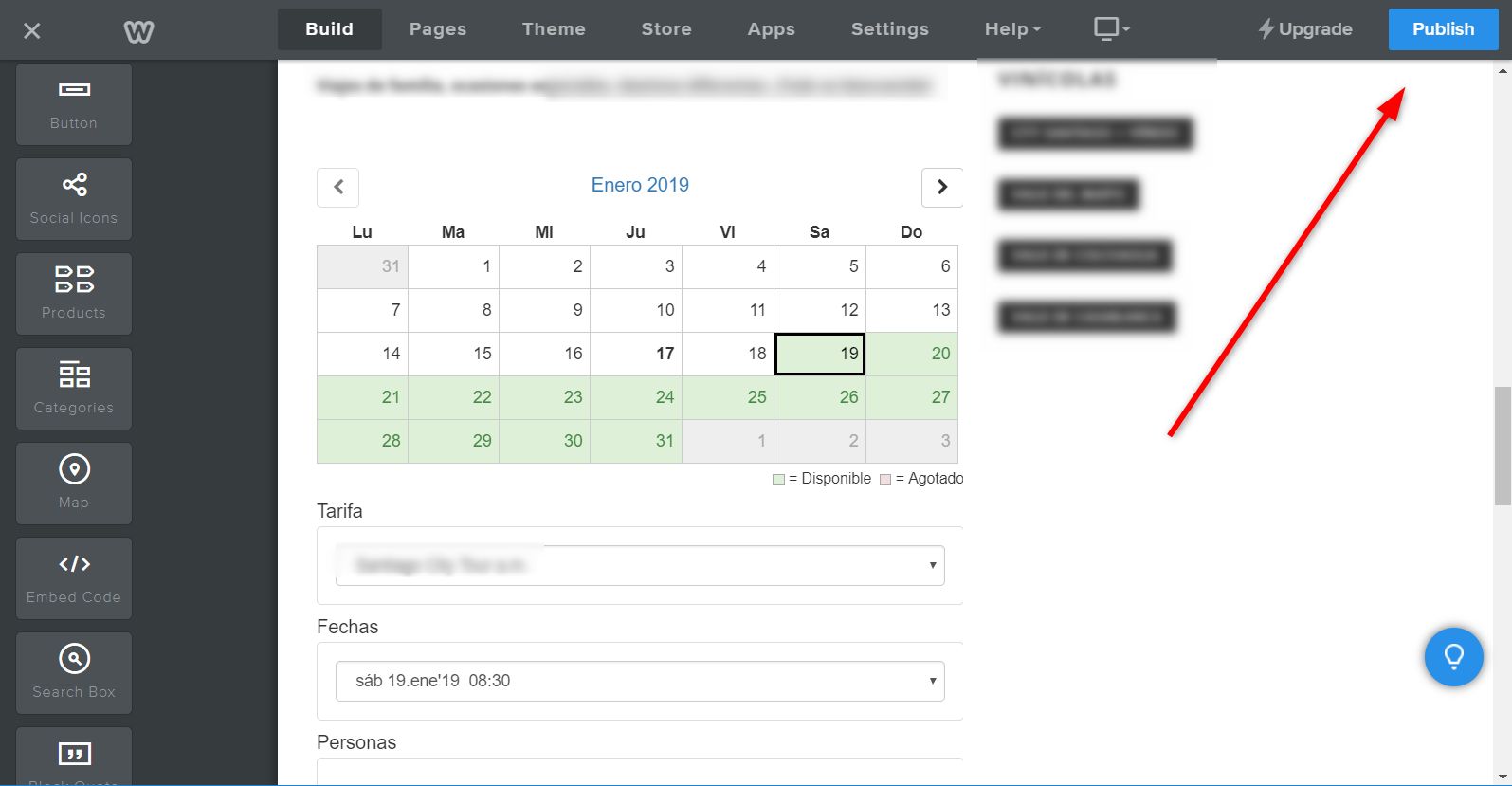 Related Articles​