How to resend confirmation email to your customer
Navigate to Bookings > Sales Feed in the left-hand side menu.
Find the booking​
Find the booking you want to resend the confirmation email for and click the booking reference number.
Open the booking​
Open the booking you want to re-confirm via email.

Step 2.​
Click the product booking ID.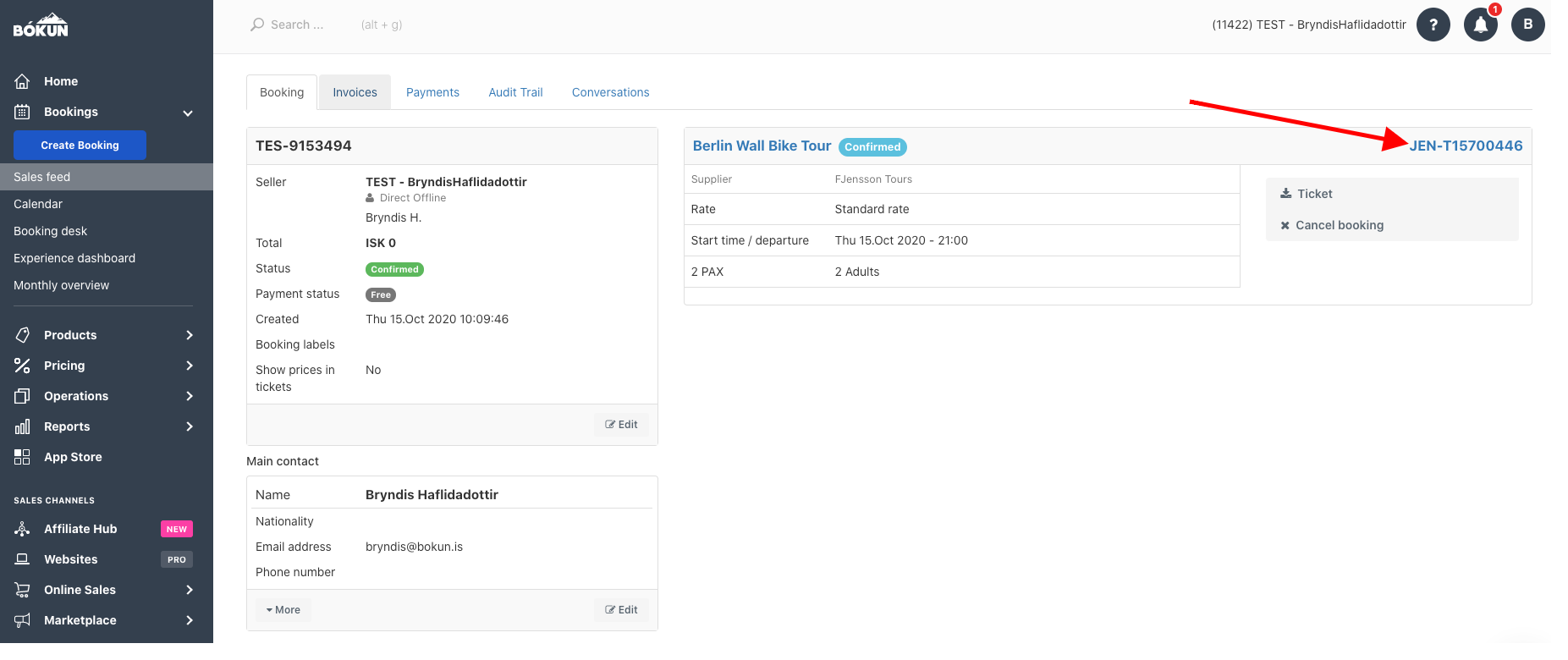 Step 3. Select the email button.

Step 4. Create your message and attach the ticket if you want to. Then click "Send".