Google Calendar Gmail Event Reservation

This article explains how the Google calendar event reservation works in adding any experiences booked to your guest's Google calendars.
What is it and how does it work
The Gmail email event reservation feature is a supported Google feature that syncs events, flights, hotel or restaurants reservations directly into your travellers' Google Calendars. It will help guests keep track of their activities and leads to a better booking experience since they can directly see the booking in their Google calendar.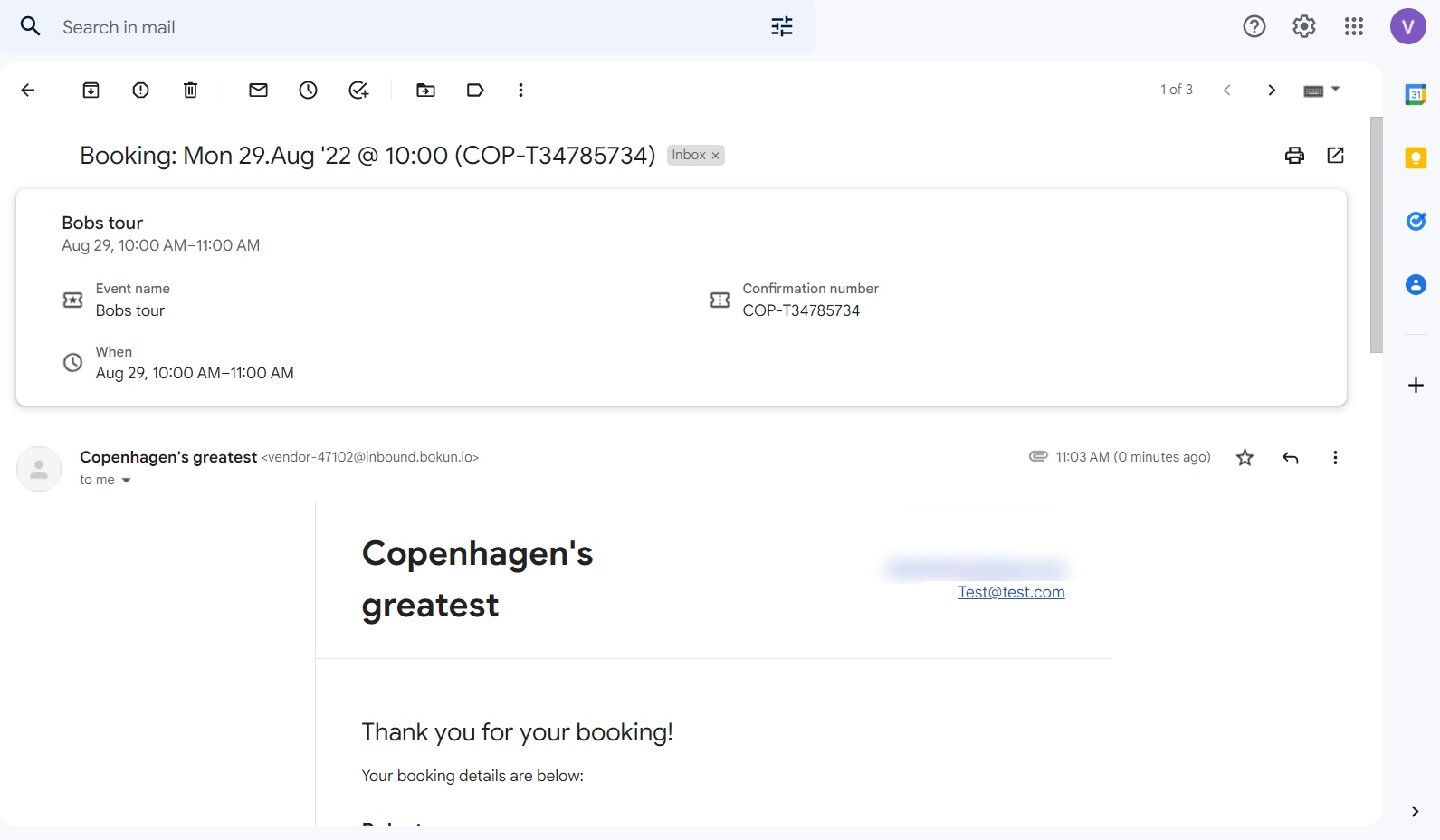 This confirmation email will create an automated event log in the customers calendar, looking like this:

How do I activate this feature?
You don't need to do anything, the feature is available for all bookings made using a Gmail email address. Once the confirmation email is received, the guest will be able to see the booking in their calendar.
My guest does not want the calendar event
They can delete all events in changing their settings in Google or removing the event itself from the calendar.
For further information about your email notifications, check out the article [here](https://docs.bokun.io/docs/operations/customers/how-to-manage-your-customers-personal-data.md #what-customer-data-do-i-get-by-email).