Promoto App
Give your travellers a chance to book your tours on their own through a QR code you can display
The Bókun App store is an online store where suppliers and resellers can browse, buy, and install apps for the Bókun platform.
The Promoto App offers you the ability to show a slideshow of your products along with QR codes travellers can scan to book your tours immediately. The availability is updated live, so you eliminate the risk of overbooking.
There are multiple ways you can display the Promoto App:
Using Google Chrome on a computer connected to an external monitor.
Use a Chromecast to display a Promoto on an external monitor
Use a projector to display a Promoto
The display could be located in your office, in your window, in a hotel lobby, in an information centre, etc. This is how the Promoto looks: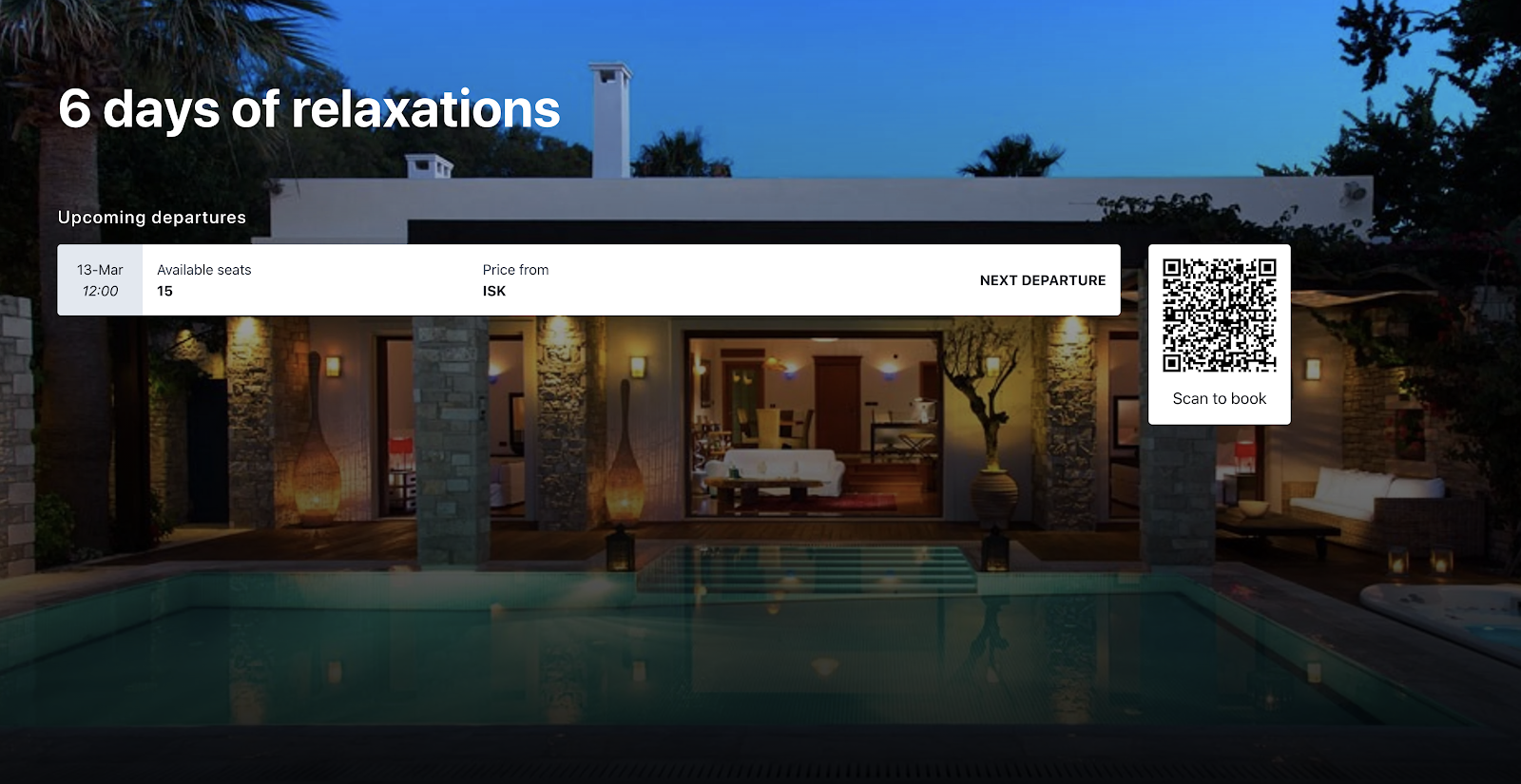 The Promoto App is a separate App that users on Bókun PRO subscription plan can add to their subscription. For further information, click here.
How do I get the Promoto App?​
In your Bókun account, click App Store in the left-hand side menu. Click the Promoto app and then click Install App. Make sure that your URL is your vendor specific URL, for example yourcompanyname.bokun.io and not extranet.bokun.io. You can find further information on how to manage your Apps is here.
Does the app cost anything?​
No, the Promoto App is free of charge for Bókun PRO users.
How does it work?​
When you've added the Promoto App to your Bókun account you can create a Promoto by either clicking App Store > Promoto > Open or go directly to https://promoto.bokun.io/.
There, you can create Promotos to display. Click Create new.
1. Enter a name for your Promoto and click Next

2. Check the box next to all the products you want to display in your Promoto and click Next.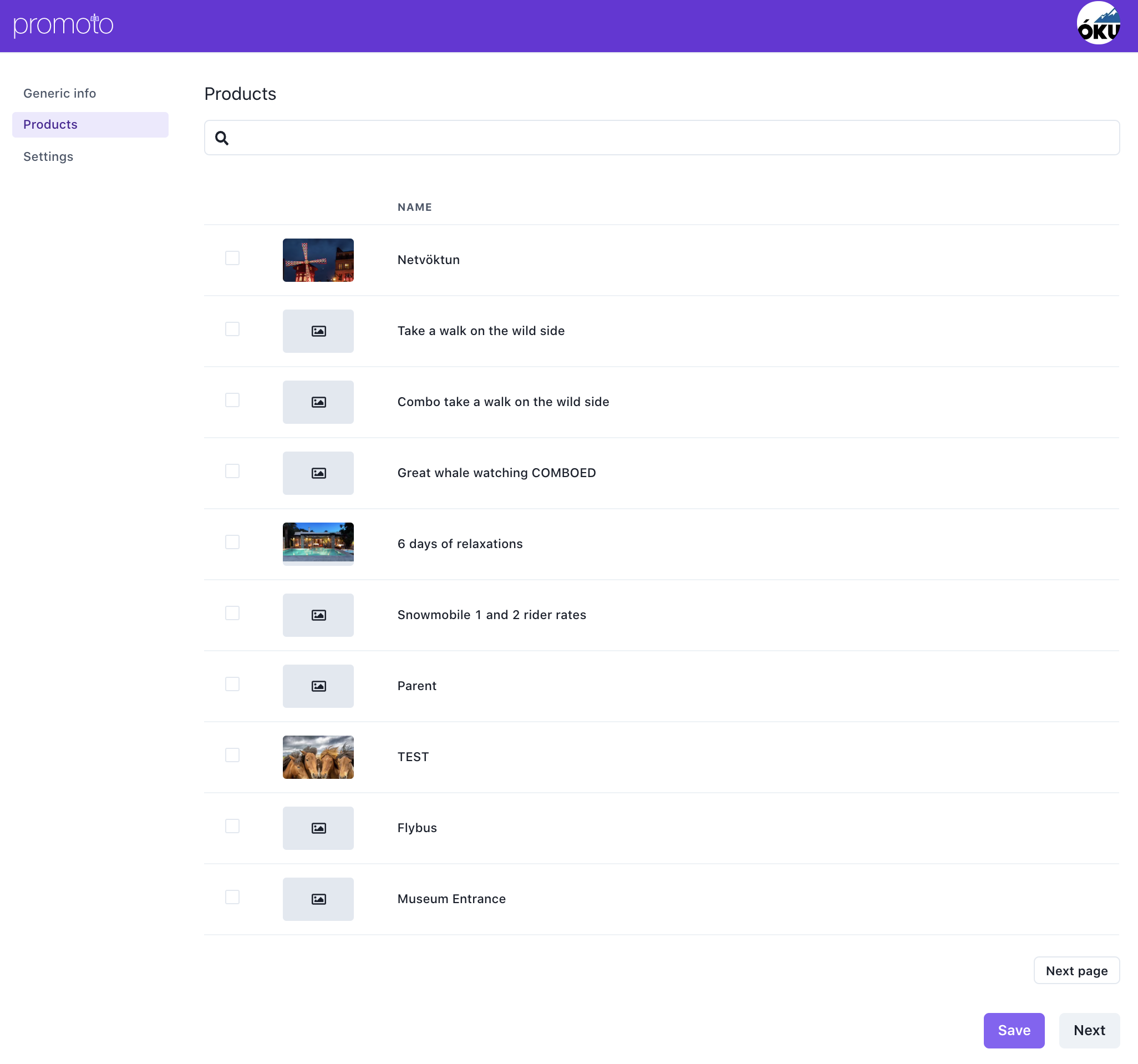 3. Choose the number of seconds you want to display each product in the Promoto and the booking channel the Promoto belongs to. Click Save.

4. Click the Promoto you just created, the URL that appears is the one you will use to display your Promoto. It looks like this: https://promoto.bokun.io/app/reel/8c43a6c6-7519-460e-b015-9b52dd2695c2
Note that if you edit your Promotos after you've displayed them, they will update automatically, so you don't have to worry about updating them manually.
Is there any data I can get from the Promotos?​
Yes, in Promoto, click the Stats tab. You can hover over the different Promotos to see how many times they were scanned per week. In the chart, you can see which of your Promotos is most scanned.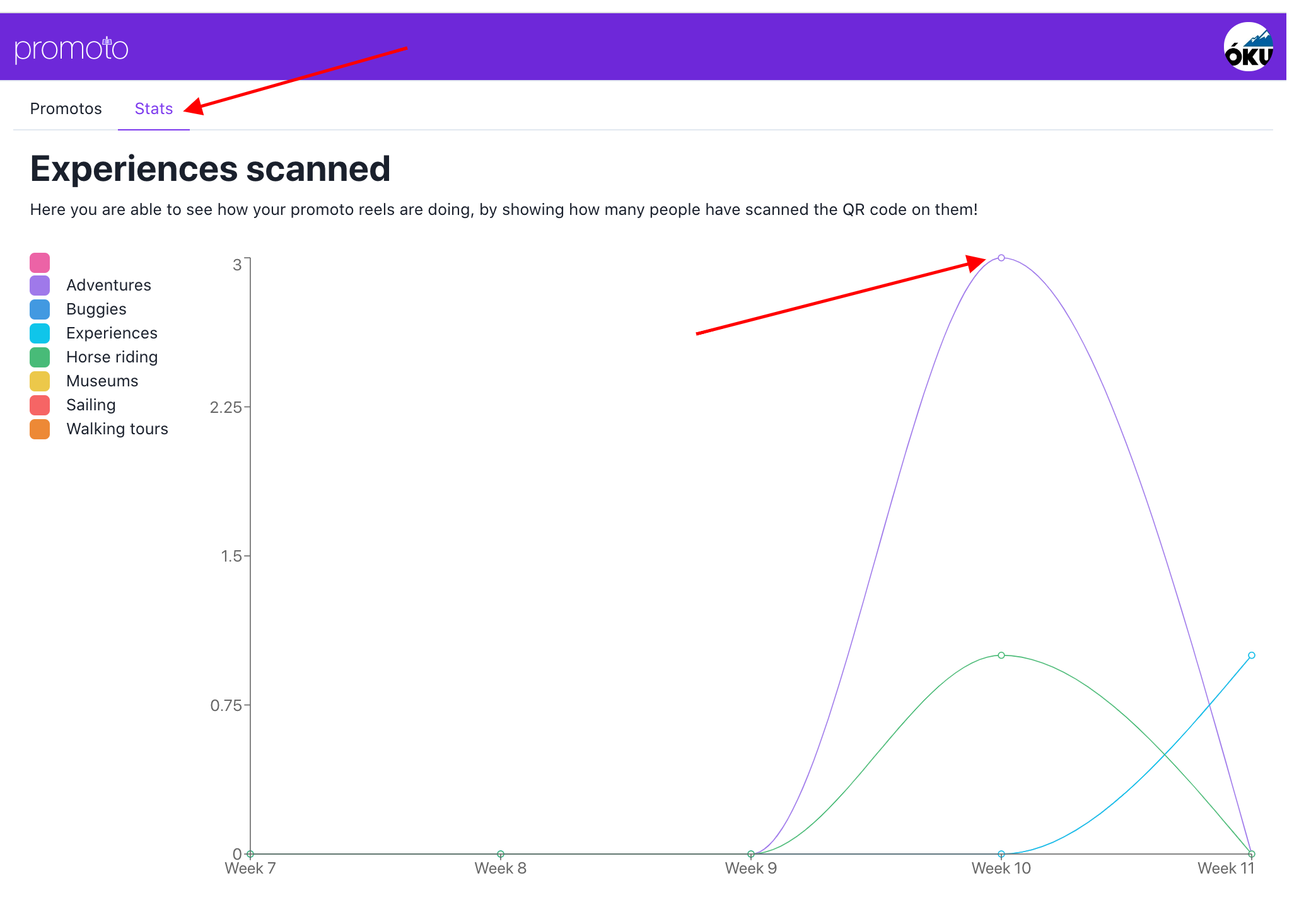 Related articles​