Slack App
Stay on top of things by integrating Bókun to Slack and get notifications on all your bookings
The Bókun App store is an online store where suppliers and resellers can browse, buy, and install apps for the Bókun platform.
The Slack App offers you the ability to add an integration between Bókun and Slack. Bókun sends all bookings and notifications to a dedicated Slack channel in your Slack account so you can stay on top of things.
The Slack App is a separate App that users on Bókun PRO subscription plan can add to their subscription. For further information, click here.
How do I get the Slack App?​
In your Bókun account, click App Store in the left-hand side menu. Click the Slack app and then click Install App. Make sure that your URL is your vendor specific URL, for example yourcompanyname.bokun.io and not extranet.bokun.io. You can find further information on how to manage your Apps is here.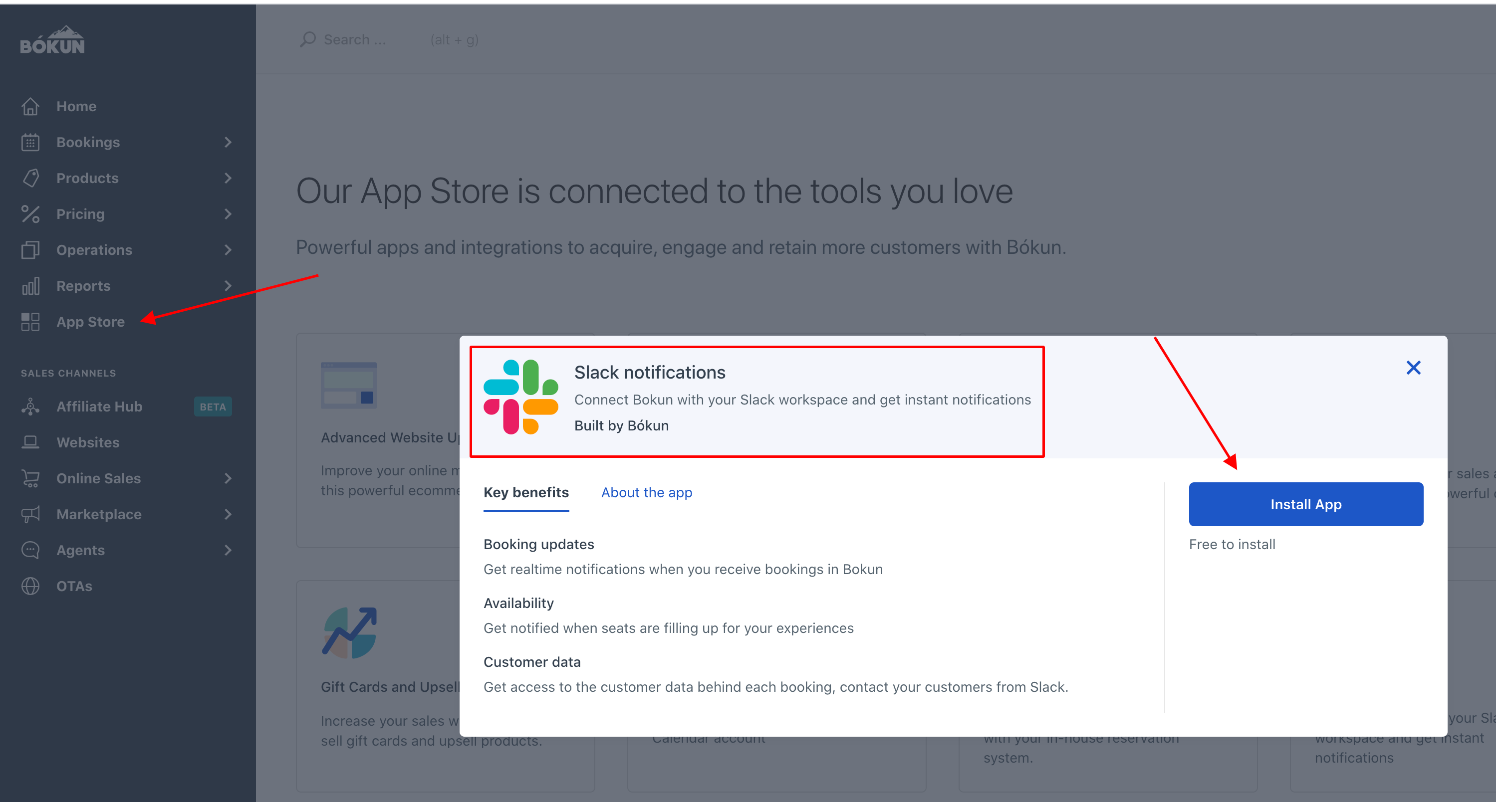 Does the app cost anything?
No, The Slack App is free of charge for Bókun PRO users.
How does it work?​
When you've added the Slack App to your Bókun account you can choose a Slack channel to receive the notifications. You can edit the name of the channel within Slack.
As soon as the Slack channel is ready, Bókun starts sending notifications and updates. These are the notifications Bókun sends:
Booking notifications for new bookings
Availability
You can select which events you want to receive in your channel.
What about data?​
Upon uninstalling the app, all Slack related data will be removed from the installation. The Bókun app does not store any data related to your Slack users or channels, however hashed channel IDs are stored only so the app knows which channel should receive notifications.