Google Calendar App
Stay on top of things by integrating Bókun to Google Calendar and get notifications on all your bookings
The Bókun App store is an online store where suppliers and resellers can browse, buy, and install apps for the Bókun platform.
The Google Calendar App offers you the ability to add an integration between Bókun and Google Calendar. Bókun sends all bookings to Google Calendar in your Google account, so you can stay up to date with your upcoming departures.
The Google Calendar App is a separate App that users on Bókun PRO subscription plan can add to their subscription. For further information, click here.
Does the app cost anything?​
No, The Google Calendar App is free of charge for Bókun PRO users.
How does it work?​
When you've added the Google Calendar App to your Bókun account, Bókun starts sending bookings to your Google Calendar.
Key benefits of the Google Calendar App:
An overview of all of your Bókun bookings
You can see all the participants in each booking
You can share access to the Google Calendar with your team
Please note that when you install the app you will be required to set the time zone of your products. If you change the time zone after the initial set up, reservations made before the change will not be updated. Only new reservations will be sent with updated times zone.
How do I get the Google Calendar App?​
In your Bókun account, click App Store in the left-hand side menu. Click the Google Calendar app and then click Install App.
Make sure that your URL is your vendor specific URL, for example yourcompanyname.bokun.io and not extranet.bokun.io. You can find further information on how to manage your Apps is here.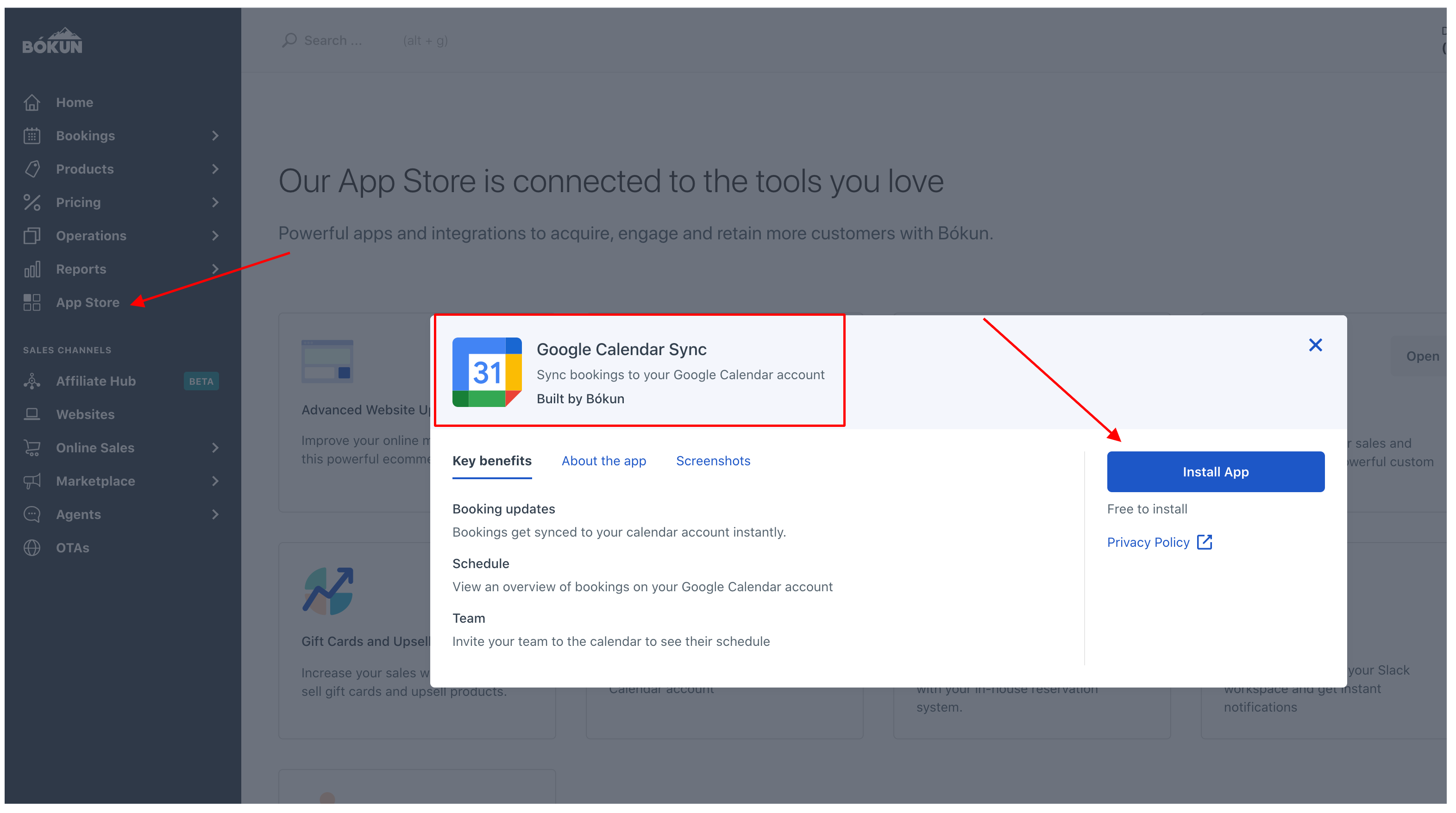 How do I connect the Google Calendar App to my Google account?​
Once you've installed the app you'll be asked to choose a Google account you wish to connect to.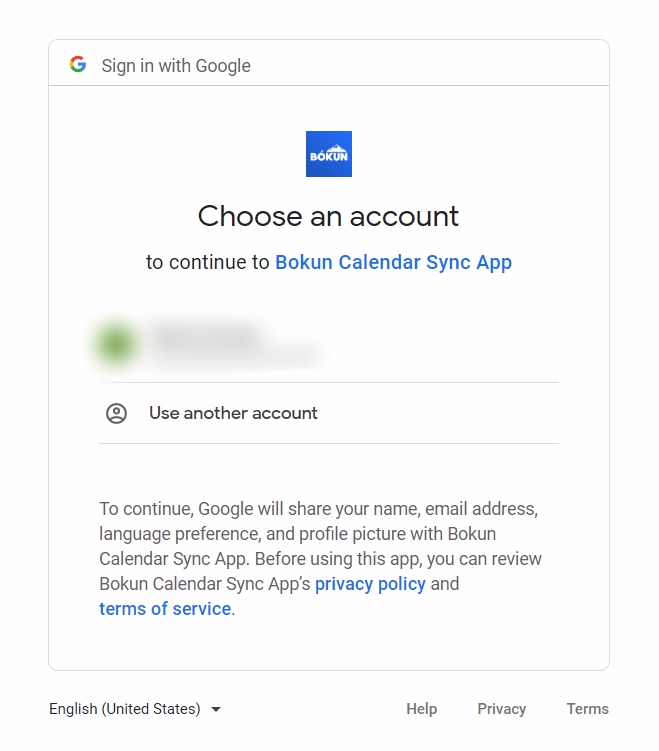 You will further be asked to allow Bókun to access your Calendar.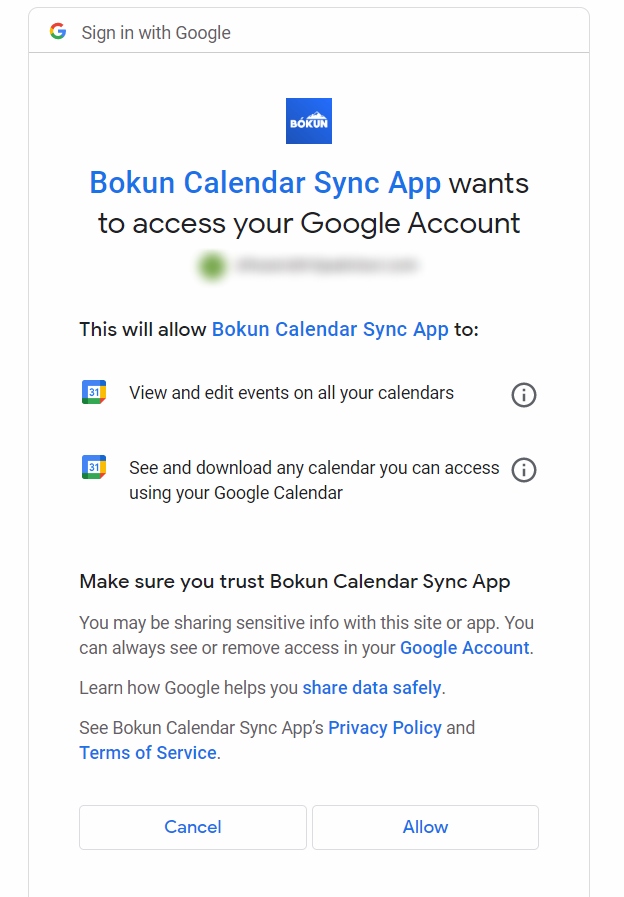 On the next step, you should see the email address your Google calendar is using in the Select a calendar section.
Please make sure to click on your email address in this step otherwise your calendar is not auto-selected and you can't continue.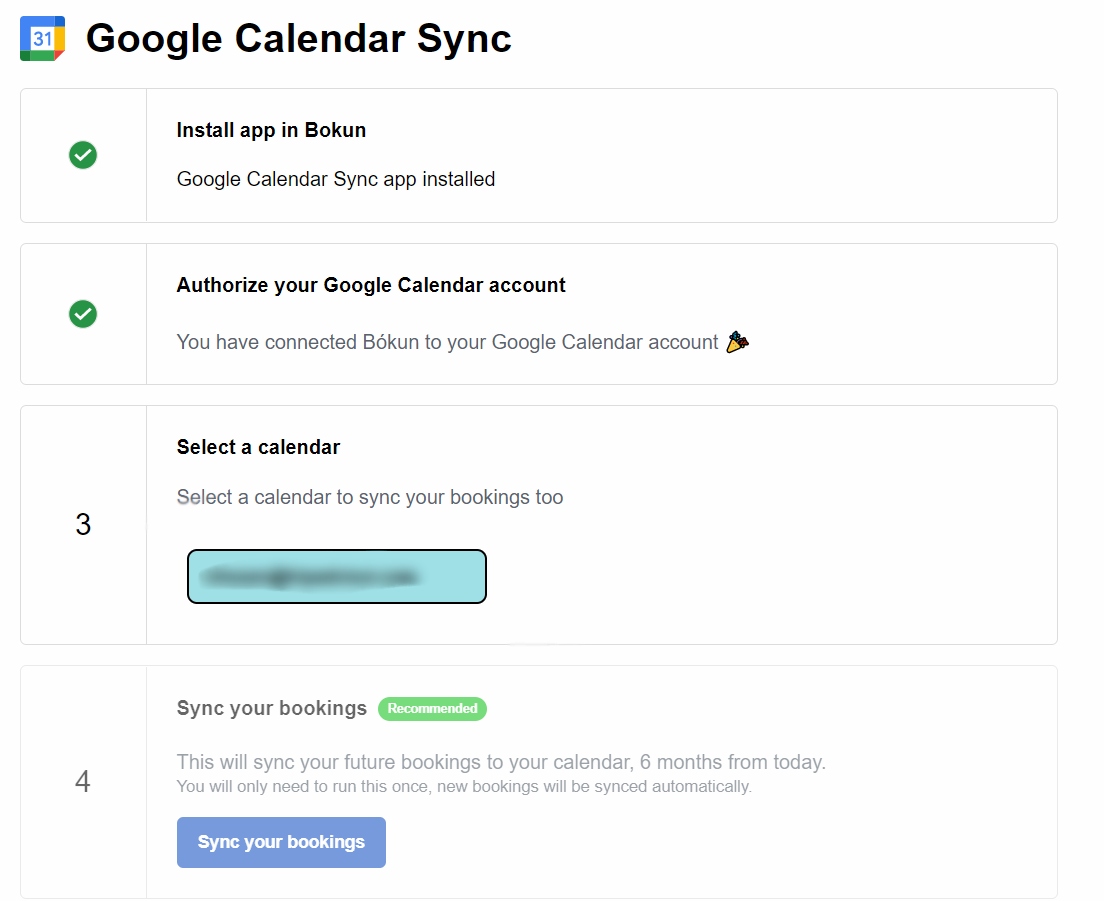 You are now at the last step!
Select Sync your bookings.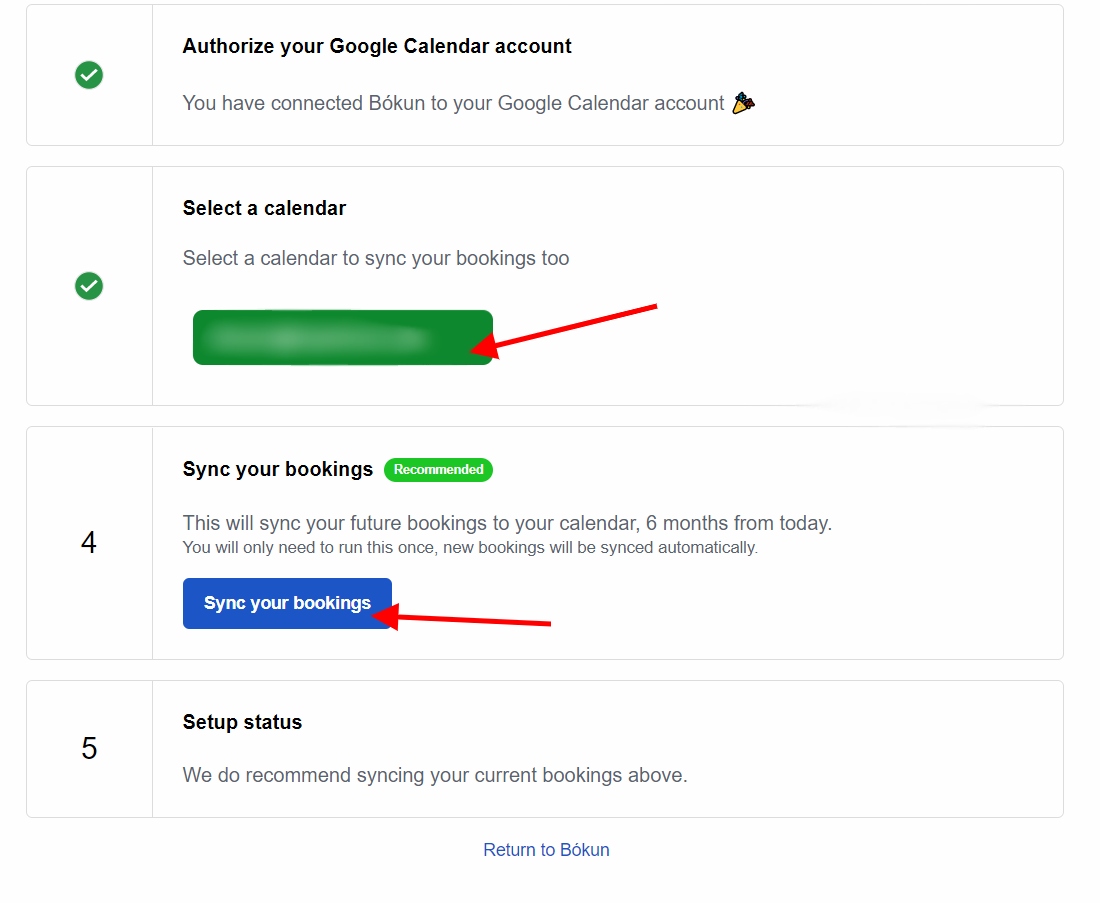 Congratulations! If all of your sections have a green tick, you should be able to see your bookings in your Google Calendar!