How to view your promo code usage
Get an overview of how and when your customers are using your promo codes.
What is a promo code?​
Promo codes are unique codes you can create to offer a temporary discount to your products. E.g. you may want to give your new email newsletter subscribers a discount if they buy your products. You could name this promo code "NEWSLETTER" or "NEWSIGNUP."
The traveler adds the promo code at the checkout to receive a discount off of the total amount.
How do I create a promo code?​
You can follow the instructions in our Helpdesk article How to add promo codes in Bókun.
How can I view promo code usage?​
Bókun has a report where you can check the usage of your promo codes. In the top menu, click Reports > Promo code usage.
These are the available search fields:
After you've added filtering, click Search.

After filtering, you can see the usage either by days, weeks or months, depending on what you prefer.
By hovering over the column, you can see the number of times the promo code was used and on which date it was used.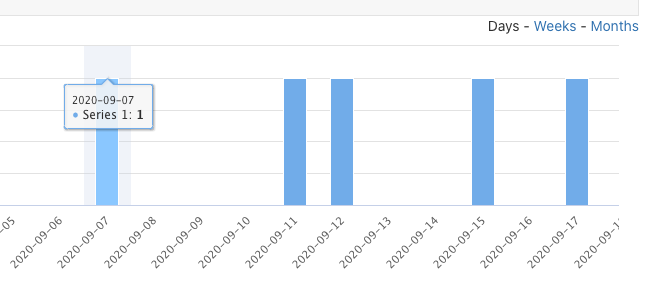 Other reports​
You can also find information on your promo code usage in other reports.
Sales feed: You can search the Bókun Sales feed by filtering by Promo Code.
Product booking feed: You can search the Product Booking feed by filtering by Promo Code.
How to use the Product Booking Feed
Custom reports: You can create your own custom report and add the filter PROMO_CODE.