Auto Message History (PRO)
Track your auto messages by checking the history and see who the messages have been sent to.
As you can see in this article here, your Bokun account enables you to set up automated messages to be sent out at various times such as:
On booking confirmation
X days and Y hours before travel
X days and Y hours after travel
On booking cancellation
On booking change
X days and Y hours after abandoned cart
But you can also access a history of all the automated messages that have been sent out.
How can I access my Automated Message History?​
You can see the history of all your automated messages by selecting Settings then Operations and select Automated messages.
For each automated message there is a Delivery History tab where you can see the messages that have been sent.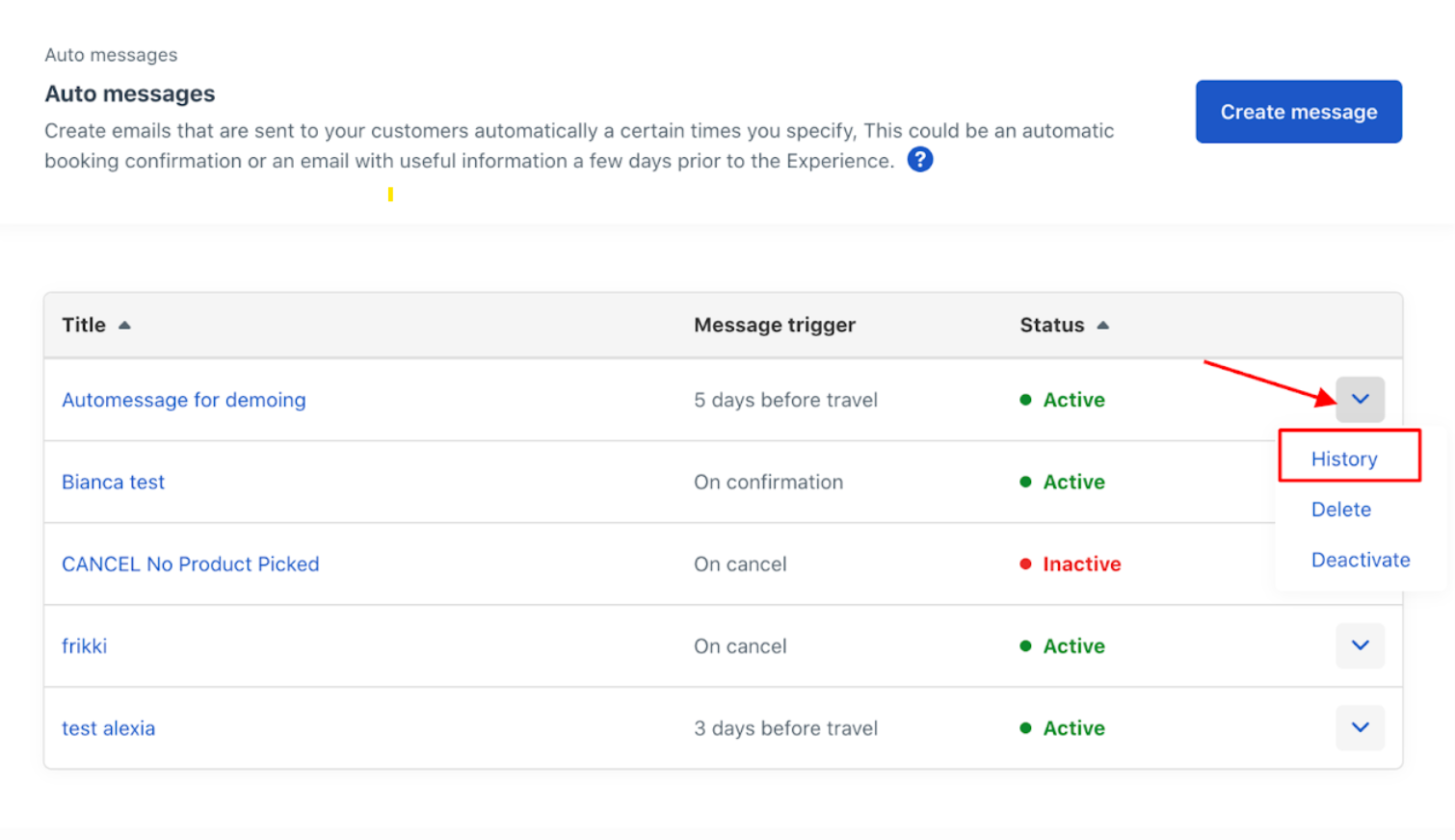 Your automated message history consists of your customer's email address, the date the message was sent and the sender's email address. There is also a search bar at the top of the screen where you can search if a message has been sent to a specific email address.
Note that upcoming messages are also listed in the history, e.g. for a tour departing on 31st of December 2020, there's already a "1 day before" auto-message there for the 30th of December 2020 under "Date Sent".