How to create and use partners
Partners are external service providers which can become a part of your product. You may e.g. run a walking tour and decide to partner up with the restaurant where you stop for lunch.
Your partner will receive an email notification when the experience you have linked them to is booked. In the notification e-mail the partner receives, there is a button for them to confirm the booking. The partner needs to click the confirm button to confirm that they have received the booking.
Please note that the booking for the end customer is always confirmed regardless of whether the partner has confirmed the booking or not.
How do I create partners?​
Select Settings > Legacy content > Partners or enter Partners in the searchbar at the top left.

Click on Add up in the top right-hand corner of the screen.

Fill in the required information about the partner. The only fields that are mandatory are title, Booking e-mail address and finance e-mail address.

Remember to save your changes.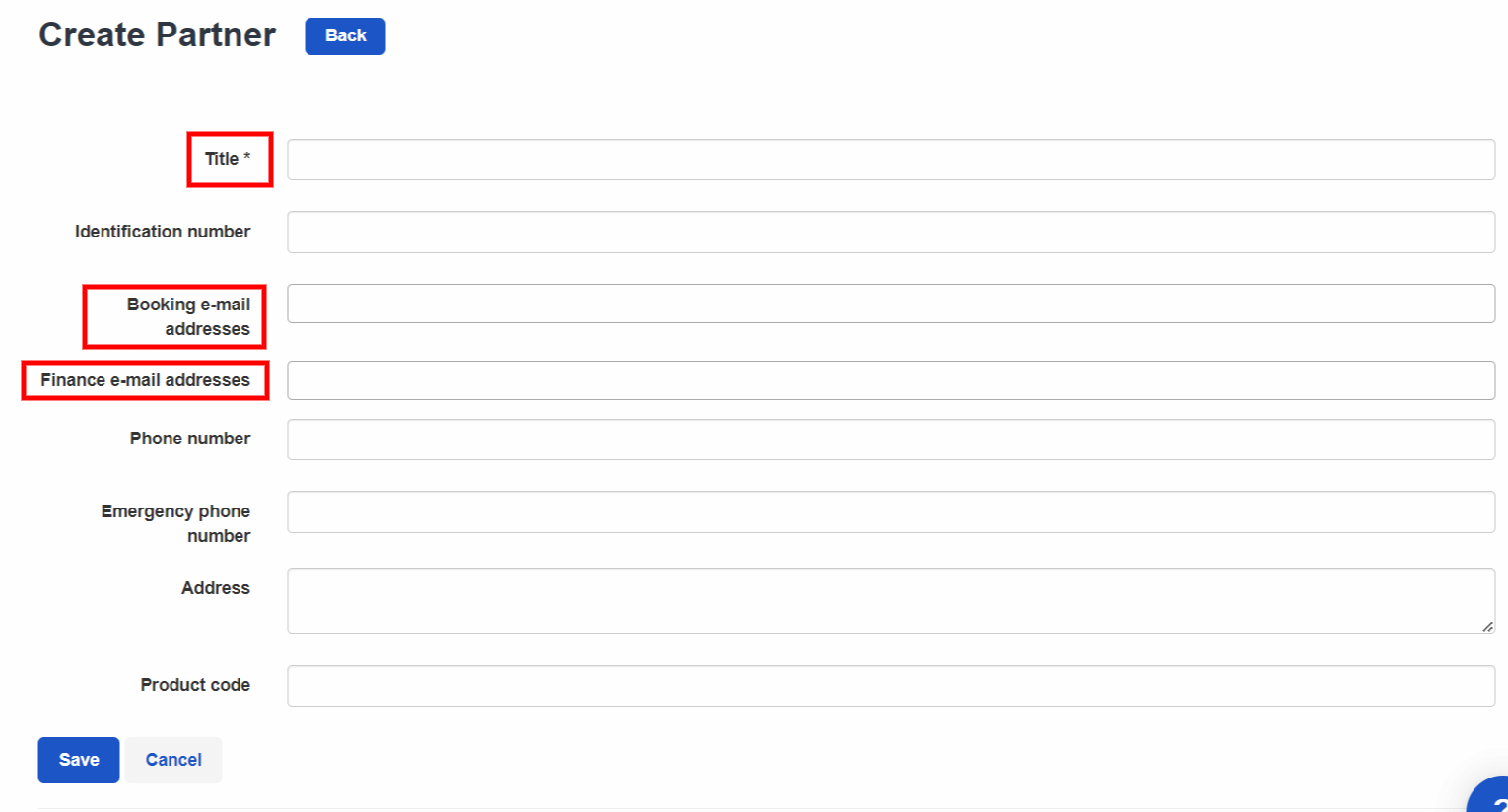 Now you can create a partner area for your partners.
The partner area enables the partner to close out days where needed and to send messages/comments with booking confirmations to the supplier (not the end customer). That could be useful i.e. if the partner needs information on dietary requirements etc. All communication between the tour operator and the partner takes place via Bokun.
To give the partner access to his area choose create access on the right-hand site of the screen. The partner receives an e-mail with information about his area.

You will be taken to you partner's Partner Area if you select the link that gets generated when you create an access to it. The partner will receive this link by e-mail and use it to access their Partner Area.

This is the only user interface that the partner has access to. In the Partner Area, the partner can close out specific days.
Note: if a partner closes out a day, he will close out the whole experience and it will not be bookable.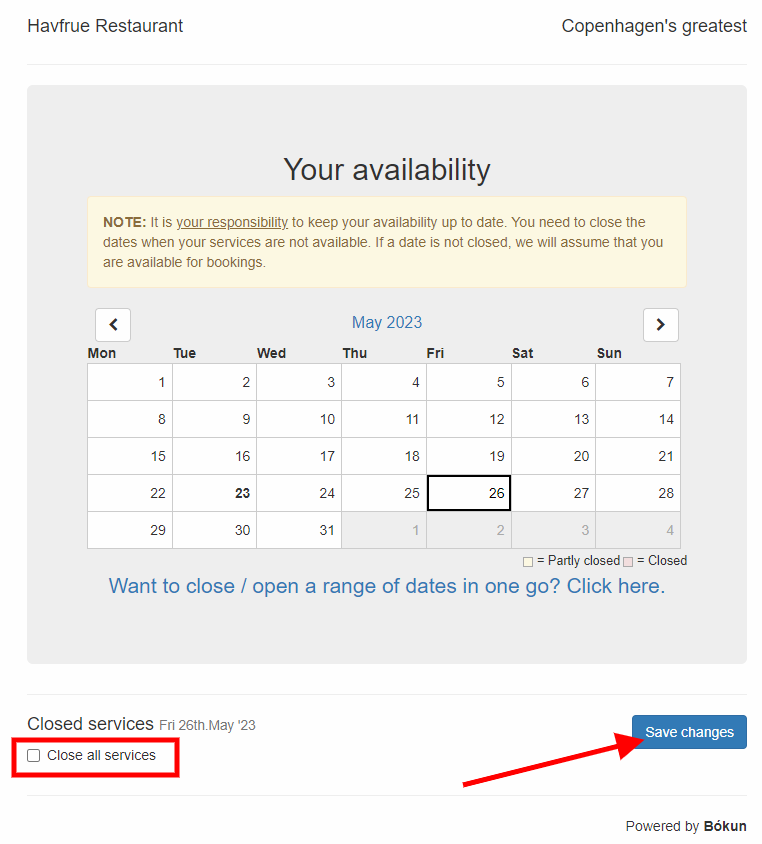 ⚠️ Note, that the booking for the end customer is always confirmed, whether the partner has confirmed or not.
When you have created your partner, you have to add them to the experiences they belong to. See further information on how to add partners to your experiences.