How to manage your customer's personal data
Assist your customers with protecting their personal information using Bókun's Customer feature
The General Data Protection Regulation (GDPR) aims to protect the fundamental right to privacy and the protection of personal data. It is the suppliers' responsibility to manage GDPR requests such as collecting consent to use personal information for marketing campaigns and delete personal data when requested by the individual.
The Customer privacy section in the Customers feature helps the suppliers to manage customers data. This can be accessed by clicking on Customers > All Customers > customer name in your Bókun account. There you can
Export a copy of the customer information
Erase the customer information from Bókun.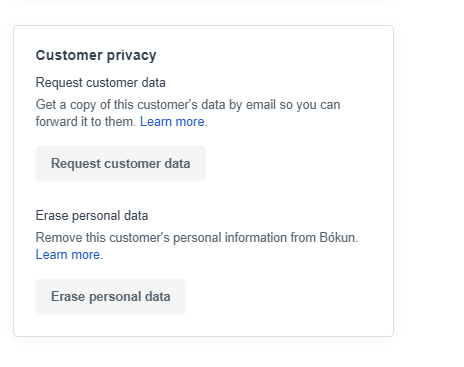 Please note that you can only delete and export customer data using the Customer Privacy section.
What customer data do I get by email?​
If you request customer data you will get the following information about the customer:
Title
First name
Last name
Personal Id Number
Email
Phone number
Nationality
Gender
Organization
Passport Id
Passport Expiry
Address
Date of birth
Language
You can decide which information you want to gather from your customers in the booking process. Learn more about that here.
What happens if I erase the customer's personal data?​
When you click the Erase personal data button you will need to confirm that you want to erase the data. Once you've confirmed, the data will be removed from Bókun. Note that it is not possible to get this data back.
The data that is erased:
Full name
Address
E-mail address
IP address
Payment info
Along with all the data mentioned in the list above.
The bookings that were attached to this customer are still in Bókun and are still included in reports. They are now displayed without the customer's information.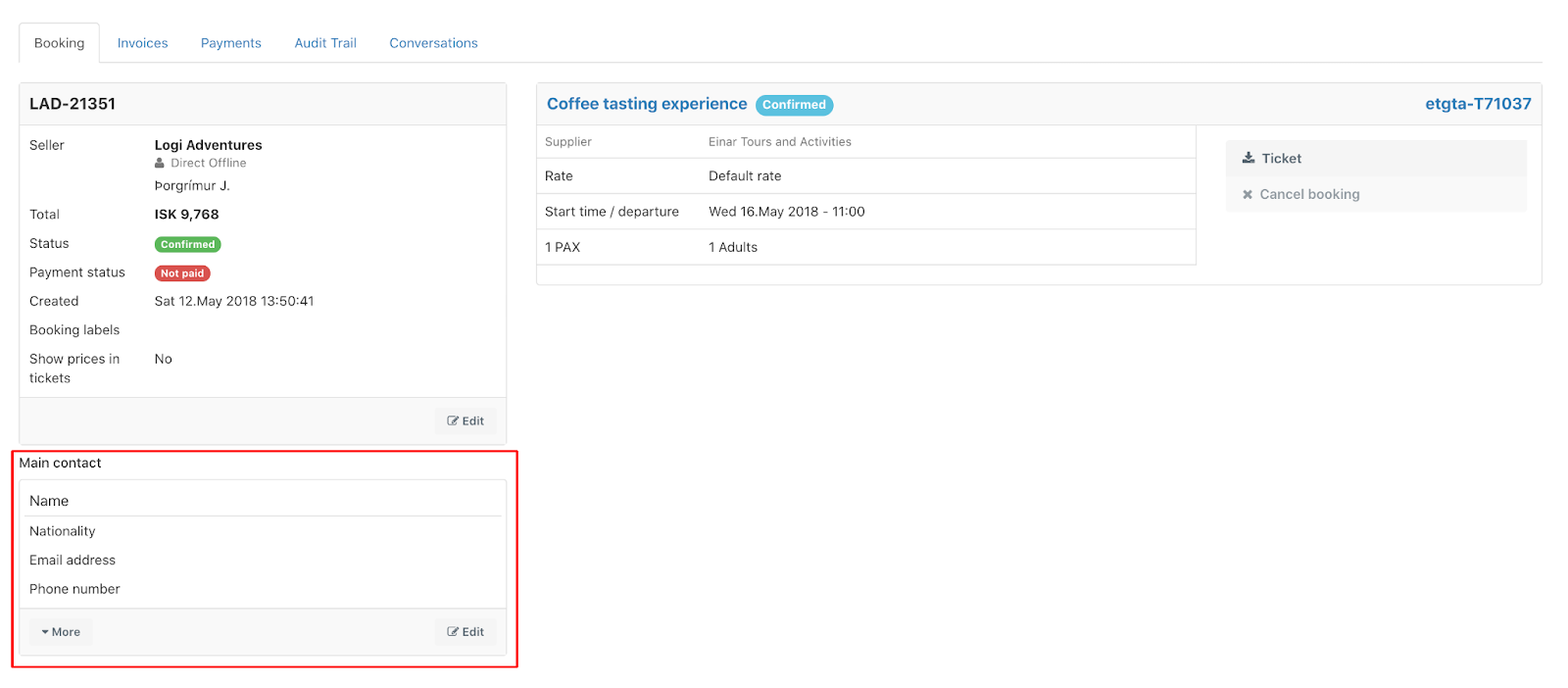 Where can I get further legal information about GDPR?​
Bókun does not provide legal advice on GDPR matters. If you are uncertain about your responsibilities, you should contact a legal advisor.