How to update contract terms on existing marketplace contracts
This article explains how to update your existing contracts in the marketplace.
Update Contract terms on active Marketplace contracts​
First you need to update your contract terms by going to the Contract terms under Sales tools > Marketplace.
You can also create a brand new set of contract terms where you define which products should be available, their commissions and prices. Here is how.
Once you have updated the contrac terms, you need to update the specific contract in the Marketplace:
Select My contracts page
Look for the contract you want to amend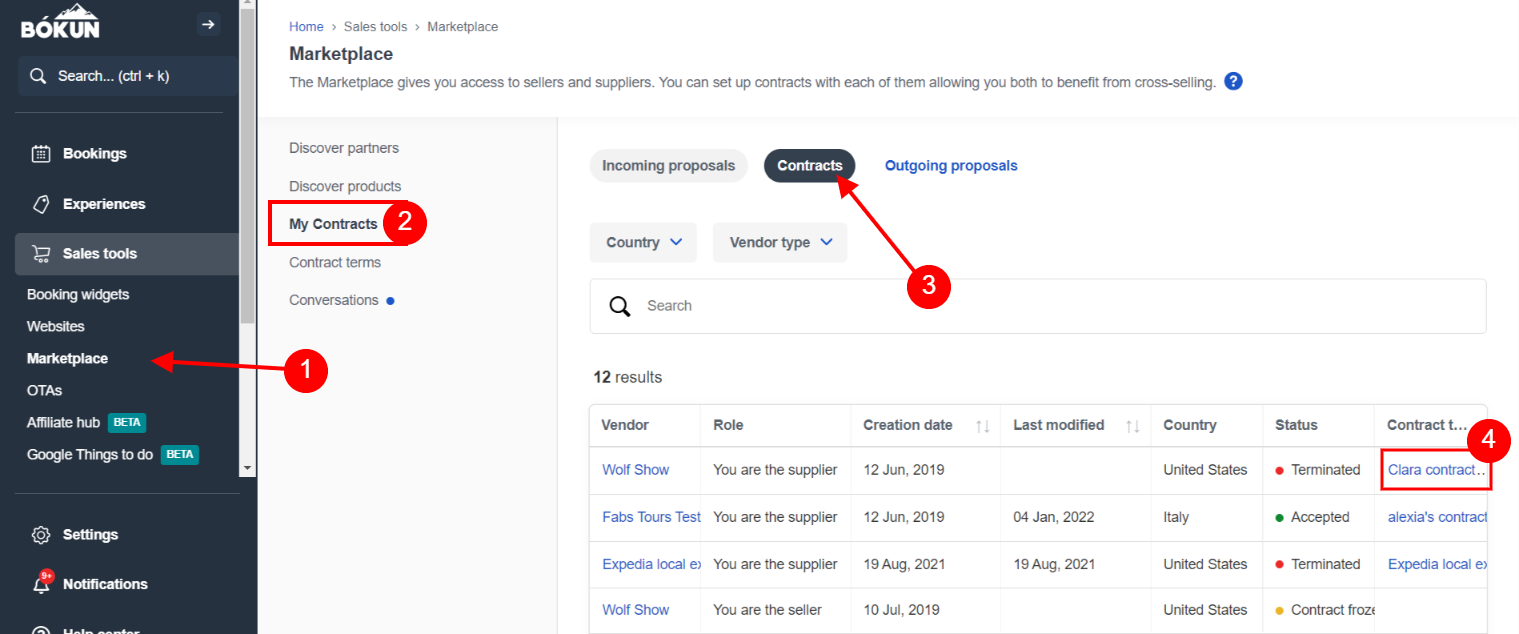 Click the contract you want to change. You can change the price catalogue, commission, currency and which products are available for this particular contract here.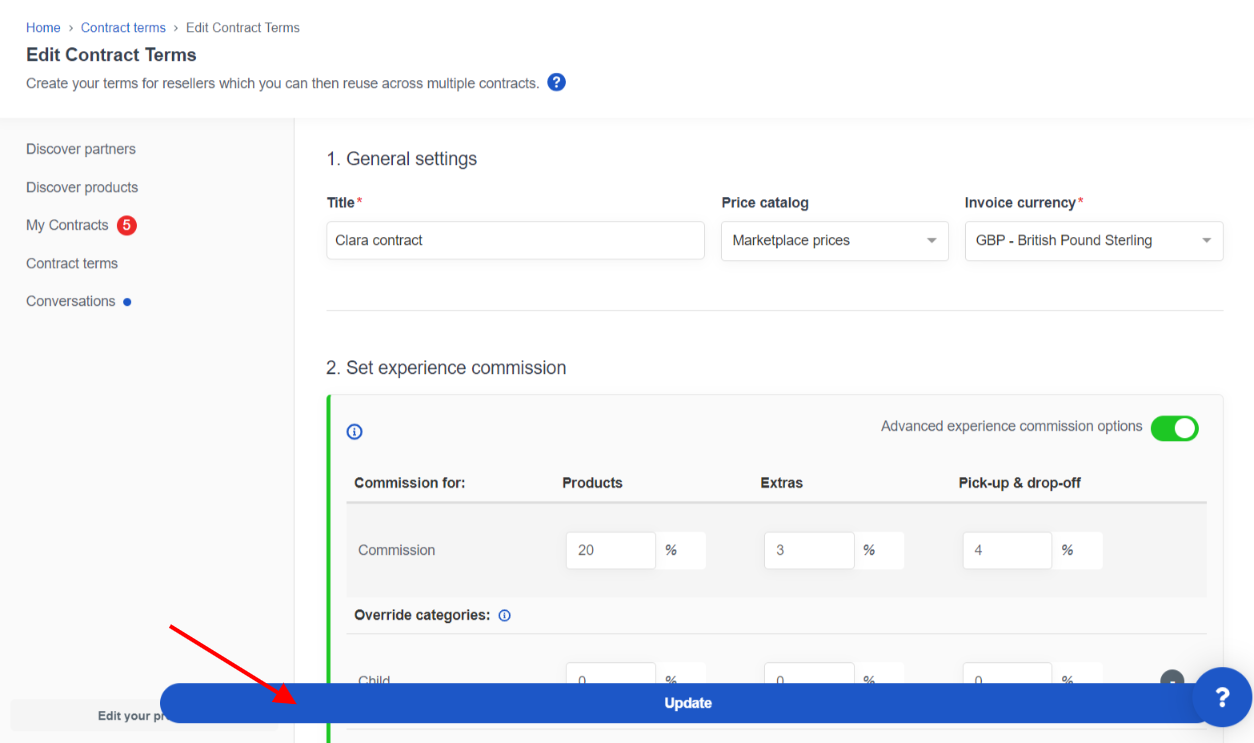 In order for the new changes to be applied to the existing contract, go back to the Contracts tab and select the supplier you wish to apply the changes to and select Click here to propose amendment.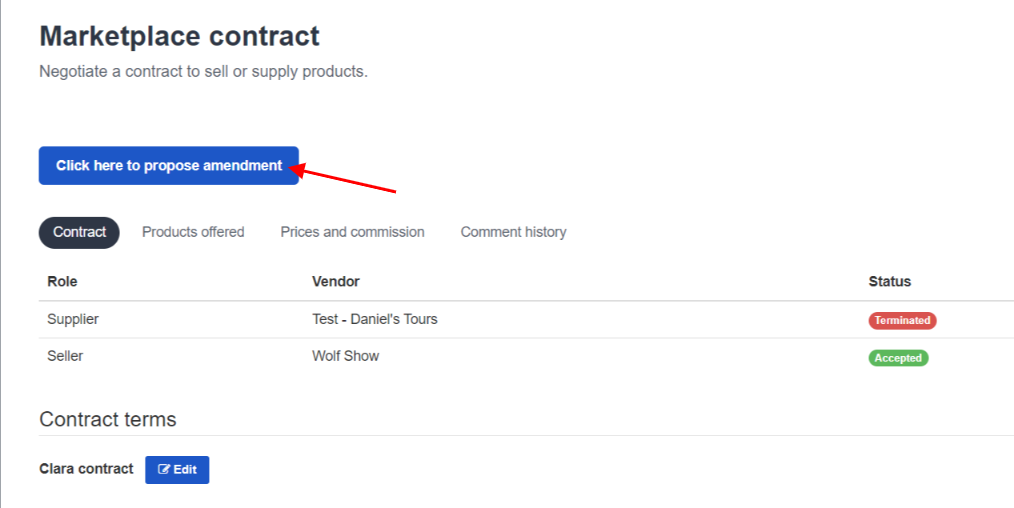 Select the contract terms that apply to this contract. If you need to make any further changes to the contract, this is the time to do it. If you need additional information on Marketplace contracts, you can read more about them here.
Select Send proposal at the bottom of the page when youre happy to send it.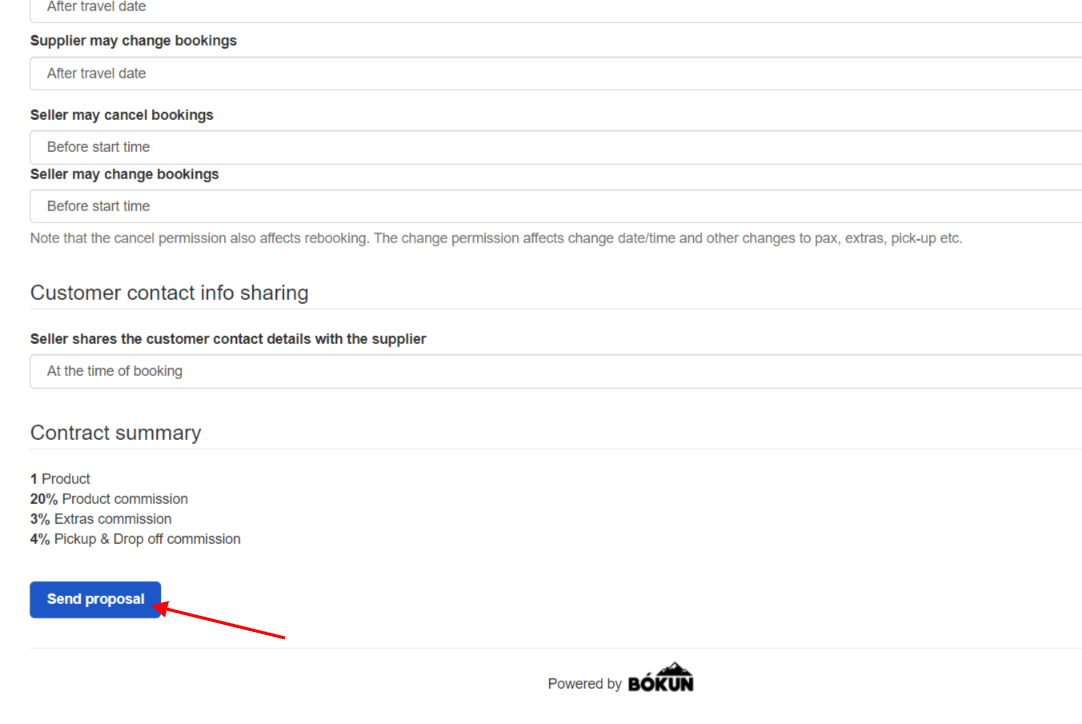 NOTE: If you are editing a contract where you are the reseller, you are not able to update the Contract terms. The contract terms are always selected by the supplier. You would need to request contract terms from the supplier.
Now you have sent your proposal and just have to wait to hear back from the other company. No changes will be made to the existing contract until the new proposal is accepted.
Alternatively, you can also filter the contracts in the Discover partners section by checking Active to get an overview of all your active contracts. Click on any of the visible suppliers or resellers marketplacecards and then View contract or View supplier contract/View reseller contract depending on which account you ahve with them and what you want to edit.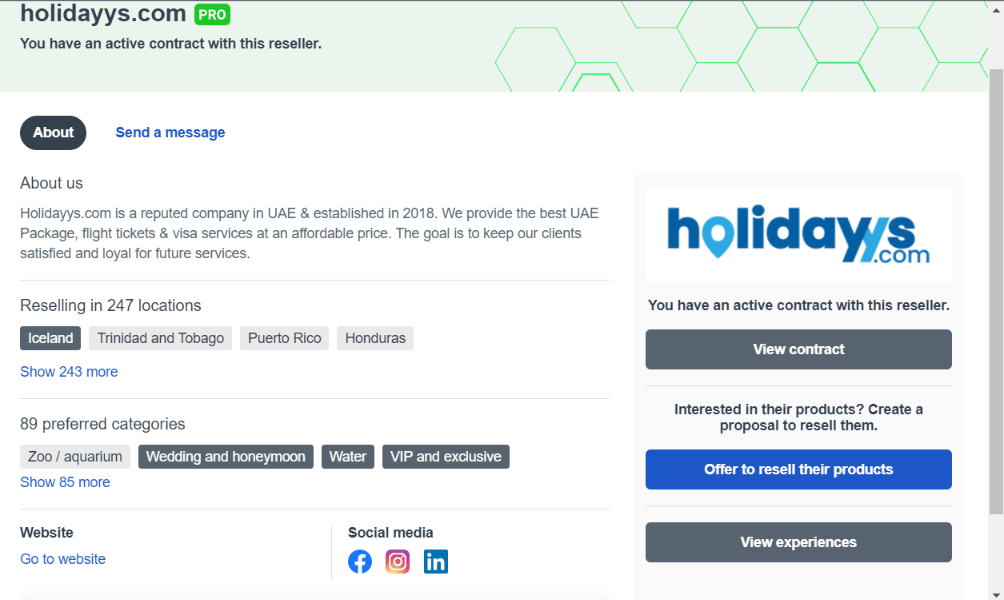 What happens next?​
The other company can accept, reject or send a counter proposal.
If you are a seller who sent a proposal to a supplier, you will receive a counter proposal with the supplier's terms. You can then agree to their terms or send a counter proposal.
When both parties have accepted the agreement, you'll have access to the other party's products.