Booking area themes (PRO)
How to customise the look and feel of your agent booking areas
You can set up booking areas where your agents can book your products directly. Here is information on how to set up booking agents if you haven't done so yet. If you haven't created a booking area for your agent yet, you can find information on how to do so here.
Customize your booking area theme
Click Agents > Booking area themes in the left-hand side menu of your account.
Either edit an existing booking area theme by selecting the name of the theme or add a new one by clicking Add.
You can now customize the colour of your booking area as much as you like. You can see a preview on the right-hand side of the page.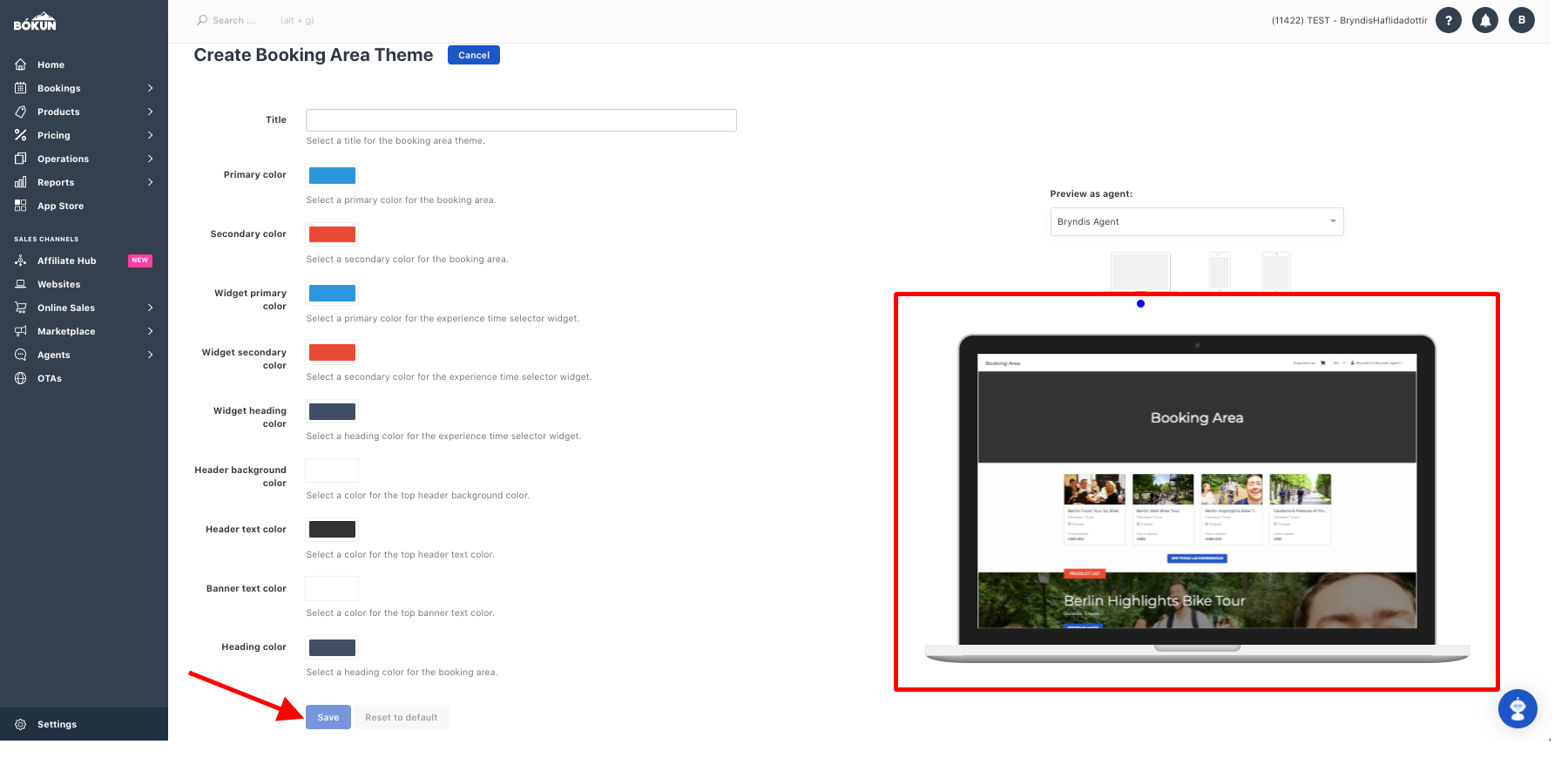 Remember to click Save at the bottom of the page.