Marketplace instant conversations FAQ
You can now send instant messages to your connections in the Marketplace when creating new partnerships with other operators or making changes to existing contracts.
Instant messaging will empower you to get to know other operators and negotiate new contracts with ease.
We also recommend sending a personal message explaining the details of the proposal/ amendments or the reason for declining the proposal/amendments, or simply ask for clarification.
How can I start a conversation with another operator?#
To start chatting with another operator:
Click on Marketplace on the left-hand side menu
Use the search bar on the Discover partners page to find the vendor in the marketplace
Click on their business card
Select the Send Message tab
Type your message and press Send
Where can I access my conversations?#
You can manage and view all your conversations in the Conversations tab in the Marketplace section.
When you have new messages, a blue circle will appear next to Conversations in the left-hand side menu.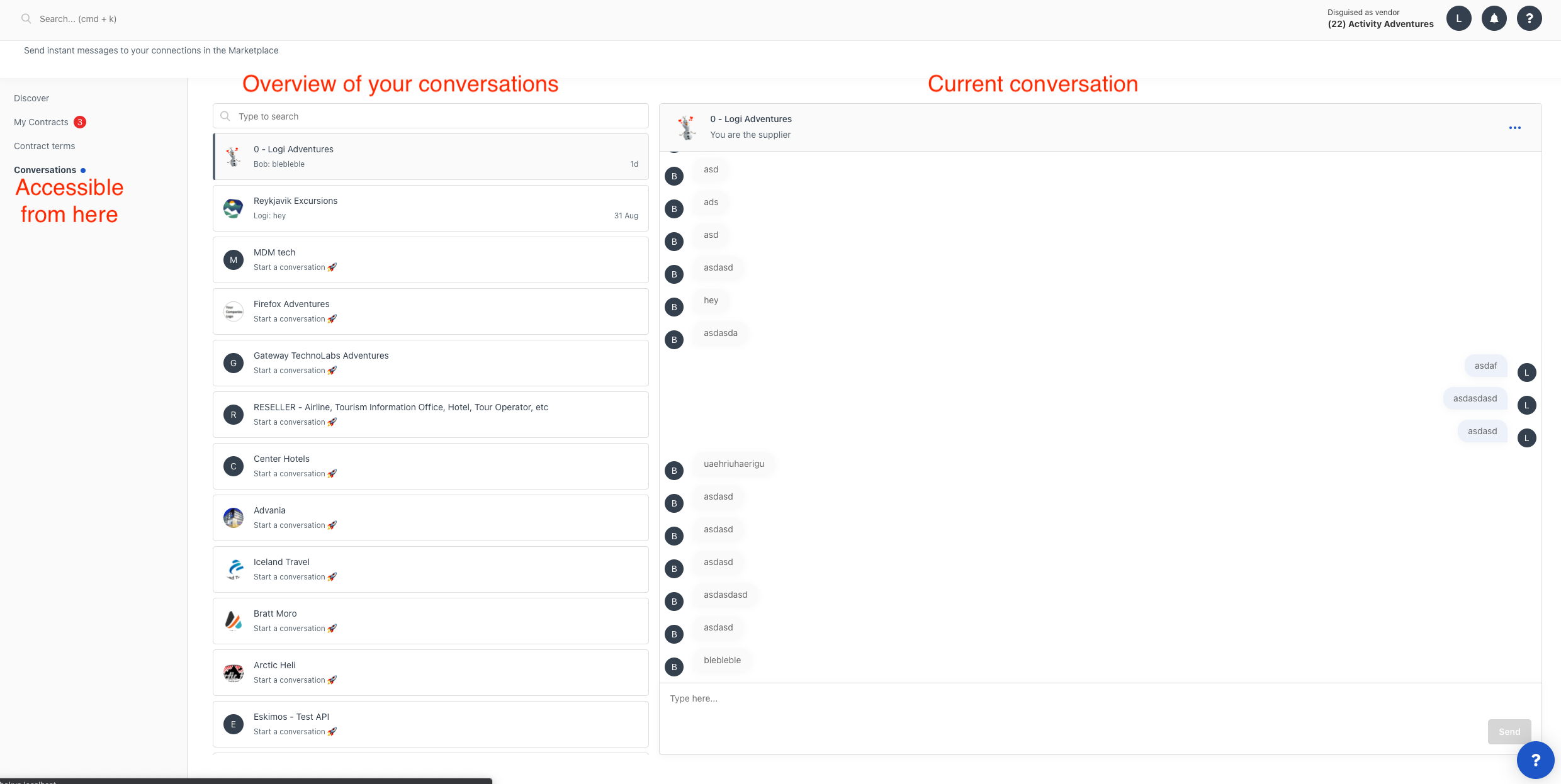 You can perform quick actions such as view contract, show previous comment history by clicking on the three dots on the right hand side of the conversation window:
Contract updates such as contract terms, amendments, contract rejection or acceptance, will be posted automatically as a message
Unread messages are highlighed in bold
You will get notified in the notification bubble when you receive a message
I used the comments box on the marketplace contract page. Where can I see past comments?#
To see the comment history for a specific contracts:
Go to Marketplace > Conversations
Click on the conversation you want to view
Click on the 3 dots on the top right side and select Show previous comment history to see past comments and actions