Adding additional products to your website (PRO)
After creating new products, add them to your Bókun website to give your customer the opportunity to book them directly
Your Bókun website by default connects to all of your active products. To add, change or remove products from your website, click Websites in the left-hand side menu and navigate to Listed products.
There, choose the products you'd like to be available on your website. If you disable Display all products on my website you can choose the product list you want in the drop-down and click Save & Continue. A product list is a list of specific experiences that you want to group together.
To add additional products to your website, add them to the product list you have chosen from the drop-down in your Listed products settings.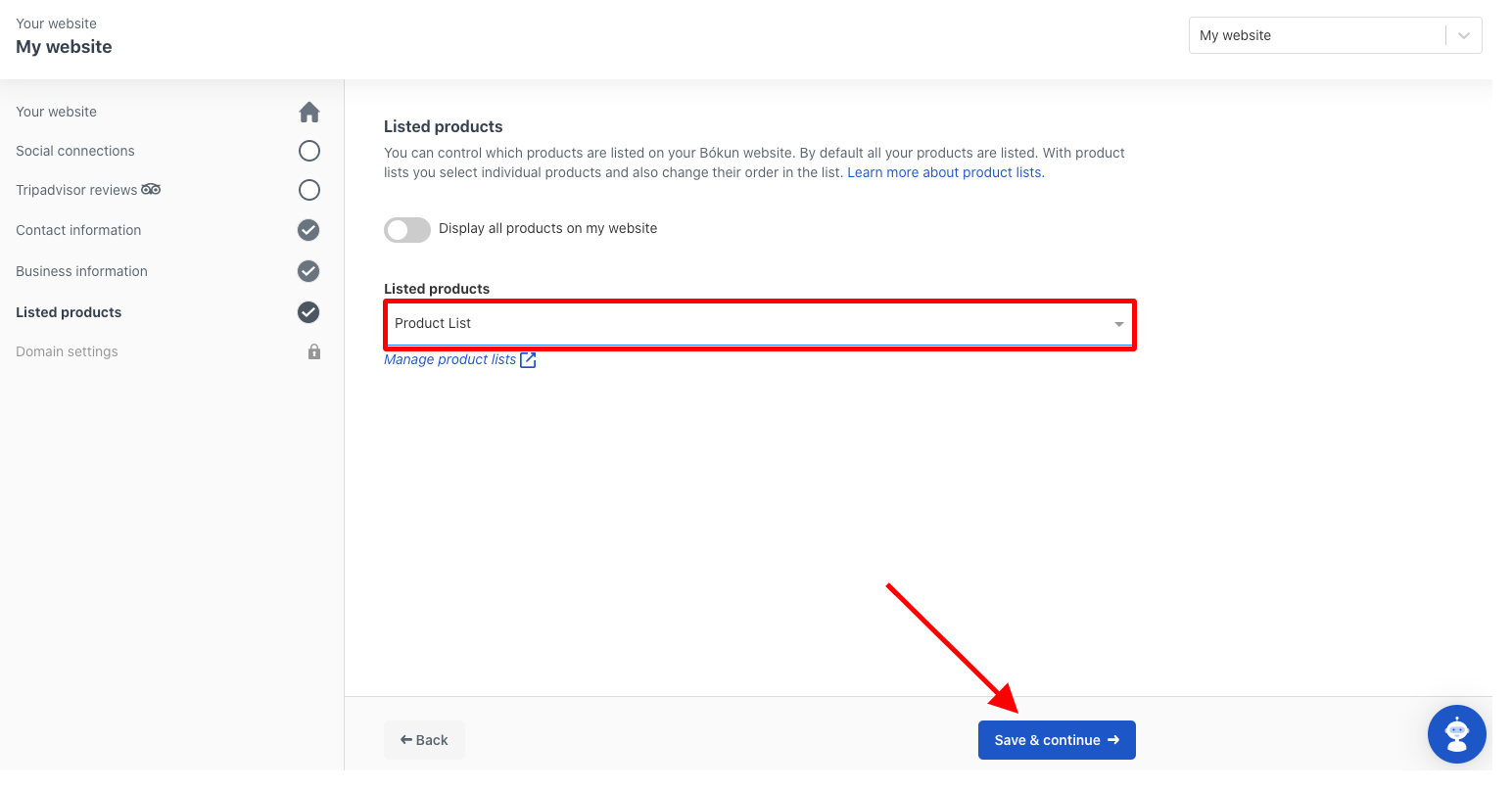 Step 1 - Adding products to the product list​
The first step is to select the additional products to add to your product list.
Go to the Products tab in your Bókun account
Filter by supplier or category and select the relevant product
Click on the blue Add button to add the selected product to your list.
Repeat this step for every product that you want to add to this list and your products will be saved to the list automatically.
Once you've completed your list, click on the Active toggle in the top right corner to activate your product list.
Step 2 - Connecting the product list to the Bókun Website​
When you have completed and activated your Product List, you'll have to republish your website.
In your Bókun account, go to the Websites tab in the left-hand side menu.
Click the Publish website button.
Your additional products should now be visible on your website.