How can I sell gift cards on my website?
Sell your gift cards on your website using Bókun's online booking engine widgets
Important: You need to allow travellers to use gift cards when booking your experiences. Learn more about how to accept gift cards in your online booking engine widgets
Gift Cards and Upsell is a separate App that users on Bókun PRO subscription plan can add to their subscription. For further information, click here.
How to sell gift cards on your website#
Once you've created your gift card configurations, you can start selling them on your website. If you haven't created one yet, learn more about how to create gift cards here.
Click Experiences > Gift cards in the left hand side menu.
Click Online configuration in the top menu and click Start selling gift cards online.
Note: All gift cards options are automatically selected. It is currently not possible to edit this.
Select the booking channel you'd like to add the widget to from the drop-down list at the top, e.g. your website.
Click on Generate embed code
You can then click the Copy embed code button. This is the code you should use when embedding the widget to your website.
Embedding your gift card widget#
For help on how to embed the widget on your website, take a look at our 'How to embed' articles:
What does the gift card look like to the traveller?#
Travellers can purchase the gift cards just like any other product. Here's a preview of the gift card widget: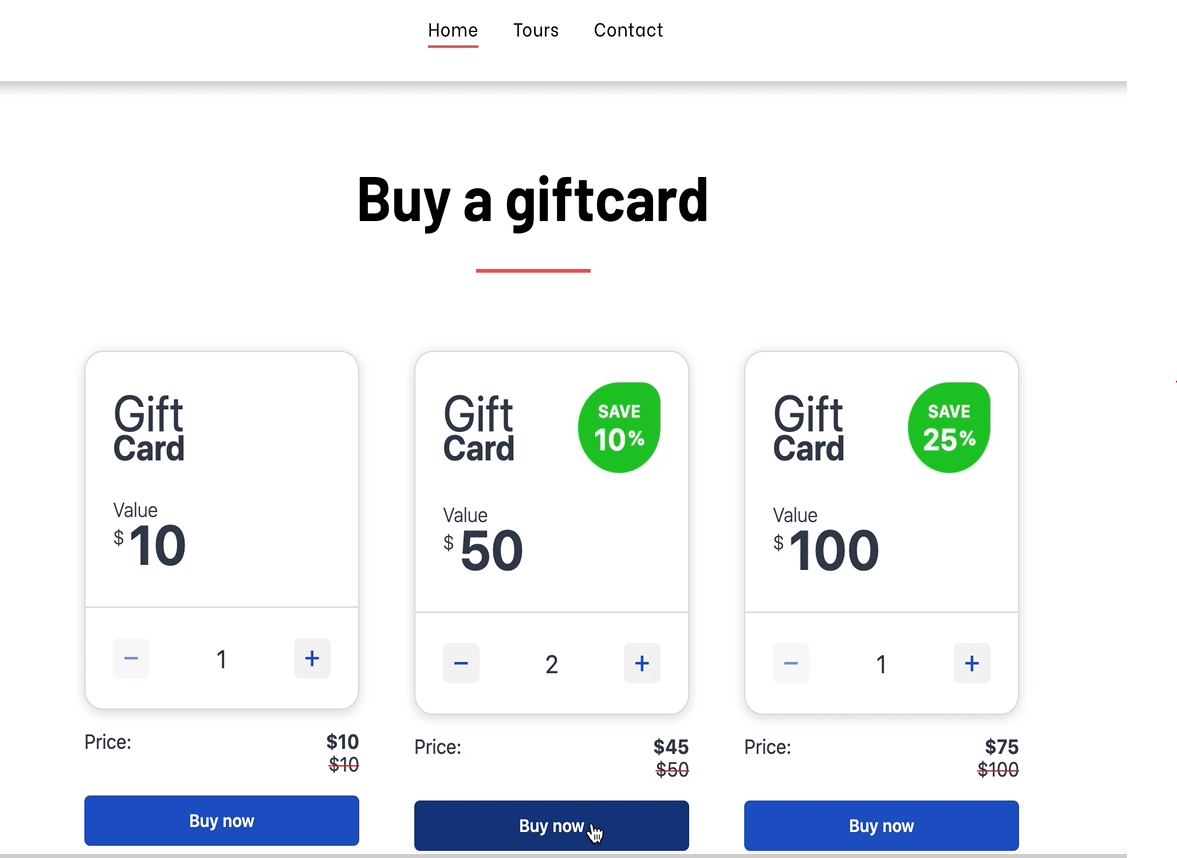 Related articles#