Old pricing system: Price catalog
What is a Price Catalog and how do I make changes to it?
Pricing catalog gives you an overview of the prices of all of your products. You can add prices to your products here or in individual products.
To go to your Pricing Catalog, click Expeeriences > Price catalog in the left-hand side navigation.
You can make quick changes to your prices in the Price catalog by editing them manually. If you are using more than one currency or have more than one date range, make sure you make your changes to them all. Remember to save your changes and click Publish catalog.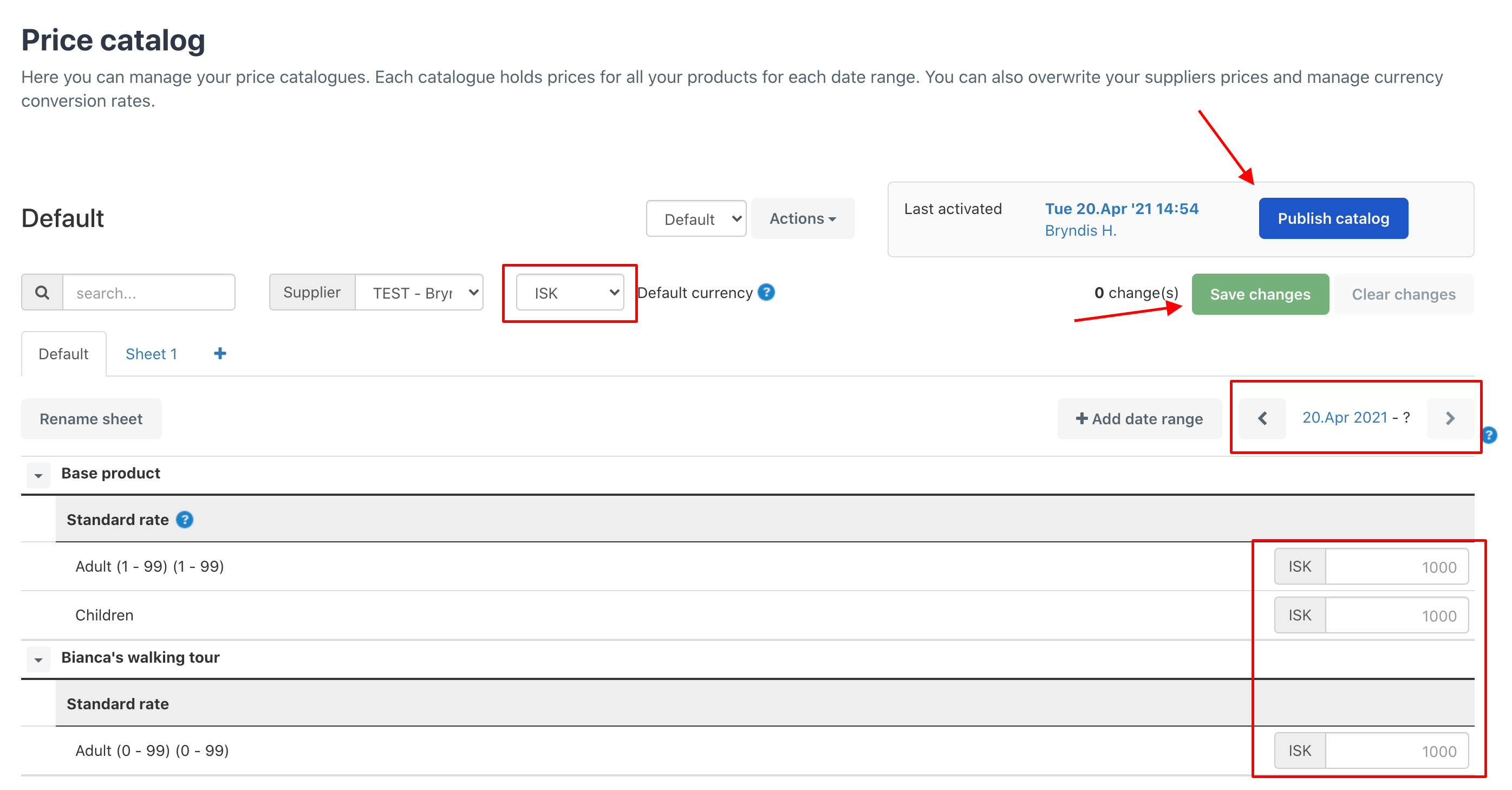 In Price catalog, you have a variety of other management tools. Here is a list of editable pricing information available in the pricing catalog: