User settings: change your password, account language and user information
Change your password, your account language and your user information all in the User settings section.
Access the User settings by clicking on your username in the bottom left corner and select User settings.
In User settings you can change:​
Your username (email address)
Your general information (name, title and phone number)
Your Bókun account language. You can have your Bókun account in Italian, English, German, Spanish, Icelandic, French, Japanese, Chinese and Portuguese.
Your password
⚠️ Important:
Multiple users can not have the same email.

If you are using the same email address on multiple accounts this can lead to problems login in. Make sure that you're using different email addresses if you have multiple accounts.
Here's an overview of the settings you can edit in your user settings: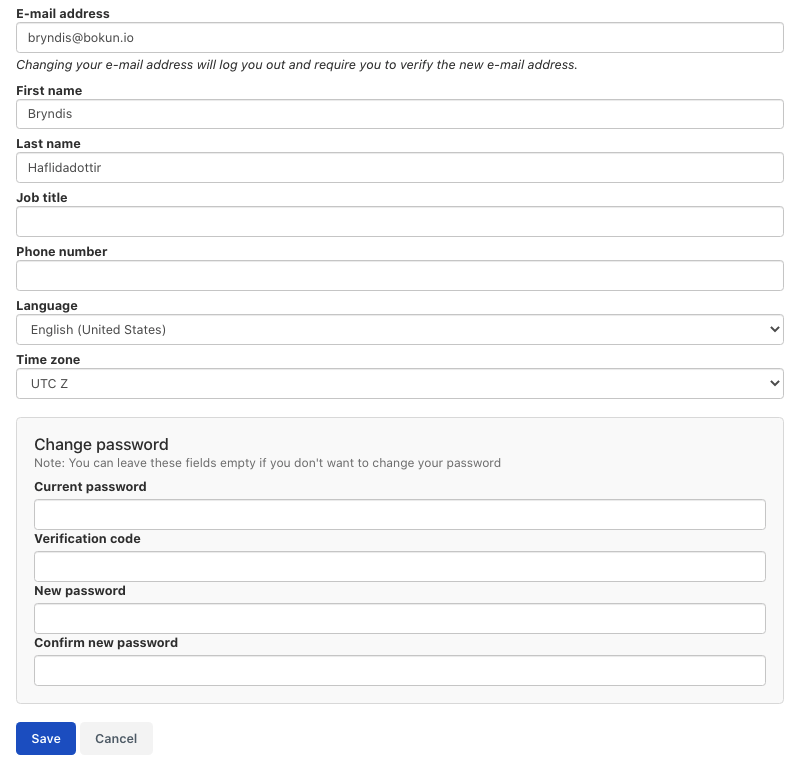 You can also enable 2-step verification. You can find further instructions for that process in this article.