Email templates
Save time and effort by creating email templates for your future customer communication
Email templates are a great way to build your brand right into your customer communication. The result is a positive, consistent brand experience for your customers. In your Bókun account you can create email templates for regular customer communication, for marketing purposes and to send information for specific groups of customers. You can also create templates for one-off situations like bad weather, cancellations, holidays, etc.
How do I create email templates?​
To create an email template
Click Settings in the bottom left

Click Email templates

Click the Create email template on the top right side of the page to choose an email template or create a new one from scratch.
4. Fill in the title, the subject, and the message
5. Customize the Header setting and colors and the footer setting in the preview section
6. Click the Save button to save the template.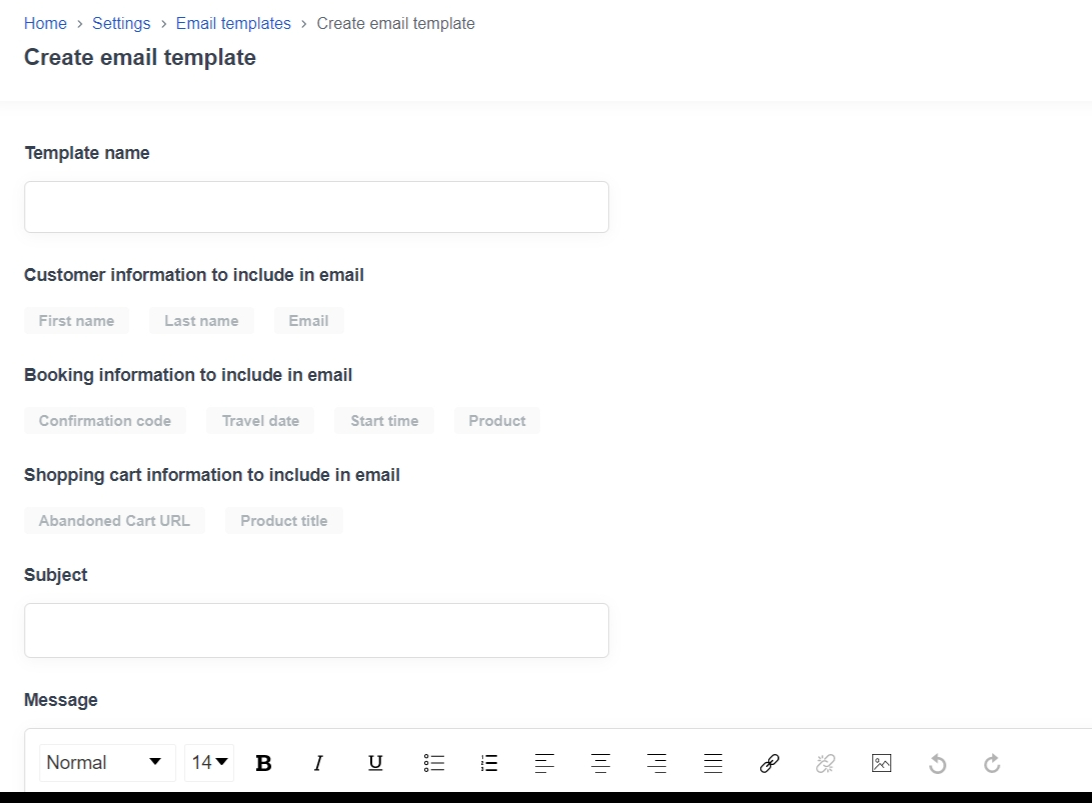 How to delete or duplicate email templates?​
Suppliers can also delete or duplicate templates :
Select the email template you'd like to delete or duplicate by ticking the box next to it
Click Actions and then choose Delete or Duplicate

Troubleshooting​
The Actions button cannot be selected.​
First, you need to select the email template you'd like to edit first and then click on the Actions button.
Customers have not received the messages
Make sure you have:
Ticked the Active box to activate the message. If this is not checked the message is not being sent out.
Selected the correct trigger e.g. to send a confirmation message the trigger must be set on the confirmation message trigger.
Activated for the product in question.
Cannot select the customer information to include in the email template or auto message​
The customer information will be greyed out until you start typing the Message section: