How to integrate Regla and Bókun
Regla is an Icelandic accounting system. A plug-in has been created, allowing Regla and Bokun's customers to integrate Regla and Bokun.
The integration will get accounting data related to all bookings from Bokun and move it into Regla. There is no manual work anymore involved in moving data between system, it all happens automatically.
To integrate Bokun and Regla, you first have sign up to both systems. From Regla you will get Username and Password that you add to Bokun to connect the systems together.
Let's get started​
The first step is to add the Regla plug-in to your Bókun account. Navigate to the gear icon in the top right hand corner of your screen and select "Plugins"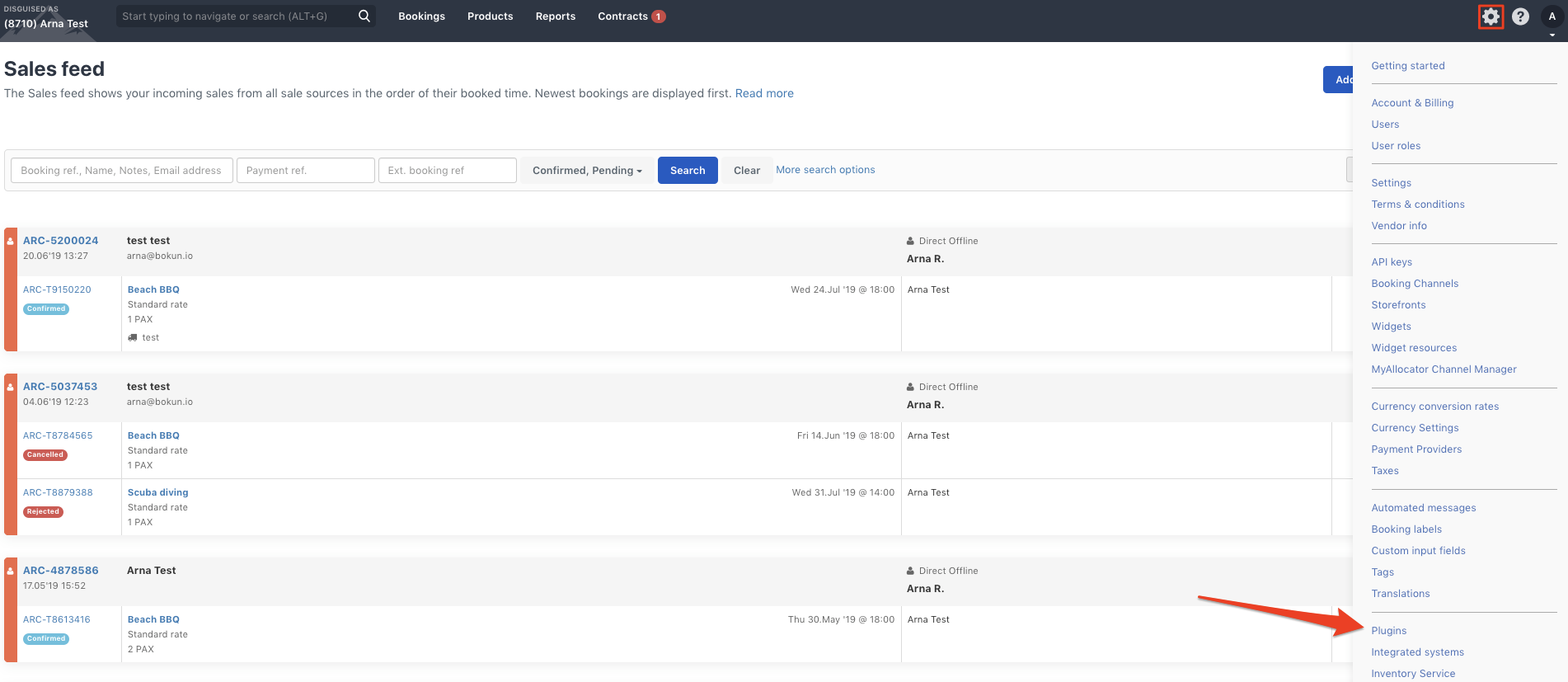 Select the "Regla"plugin.

Set your user info according to the information you receive from Regla.
Name: is the title of the integration e.g. Regla Accounting or the name of your company.
Username: You get the username from Regla Password: You get the password from Regla
Direct sales customer: In most cases you leave this field empty. If you do so, the customer ID will come with the customer from Bókun to Regla.
Invoice date: You can decide when you want your data registered in Regla when you reconcile (move) your invoices.
Invoice date: You can choose between the following:
Booking date - this is the date the booking was created.
Reconciled date - this is the date the booking was moved to Regla. E.g. if you reconcile the booking on the 6th of April, 6th of April will be the date of the invoice in Regla.
Travel date - this is the travel date of the customer.
When you hit "Save, the integration between Regla and Bókun is activated.

Now that you have set up your integration to Regla, the next step is to reconcile your bookings with Regla. Here are more information on how you reconcile your bookings