Integrated systems
You can integrate different systems to your Bókun account, accounting systems, calendar, etc.
You can find integrated systems under Settings in the bottom left corner and clicking Integrated systems.
To connect a new system, click the blue Add button, choose the type of integration you want to add and fill in the necessary information.

You can choose the following system types: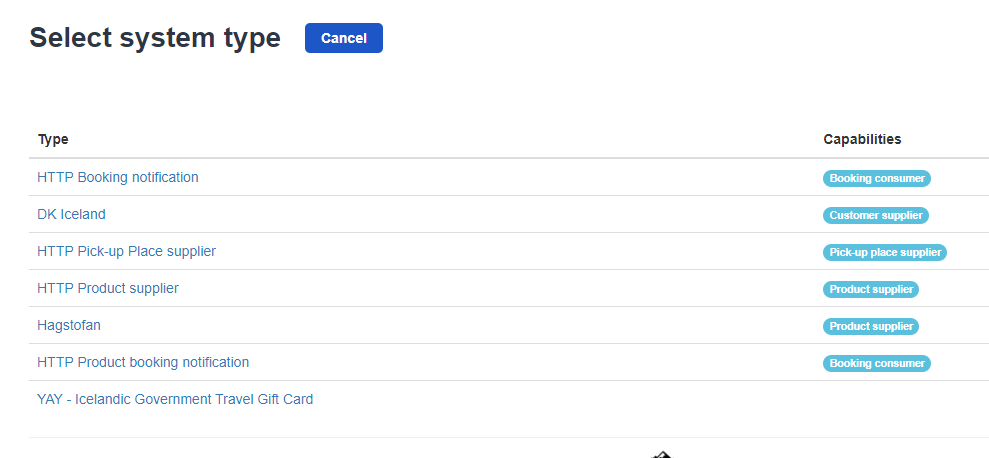 Currently, Bókun offers integrations to numerous system. You can find detailed instructions in the articles below for each separate system.