How to duplicate/clone your experiences
Your experience is ready, and you need to create a similar one. You can also move products to subvendor accounts using this feature.
Bókun offers the ability to duplicate experience products. This is very useful if you operate similar products and would like to avoid having to create them all again from scratch.
Clone-able settings​
On all occasions the following settings / properties will be cloned​
Pricing categories
Start times
Rates
Booking Questions
Pick-up and drop-off groups
Extras
Cloning the following is optional​
Operating hours
Photos
Videos
Start points
Itinerary items
Itinerary
Availability
Automated Messages
Please note that prices can not be cloned.
How to clone an Experiences product​
Navigate to Experiences > Experiences overview and select the product you want to duplicate before selecting Actions > Clone on the right side of the screen.

Possible settings for the newly cloned product​
Once you click Clone in the previous step, you will be presented with a settings page where you can choose which properties will be cloned from the existing product to the new.
Product settings will always be cloned to the new product. The product content, availability, automated messages, etc. can be cloned but are optional.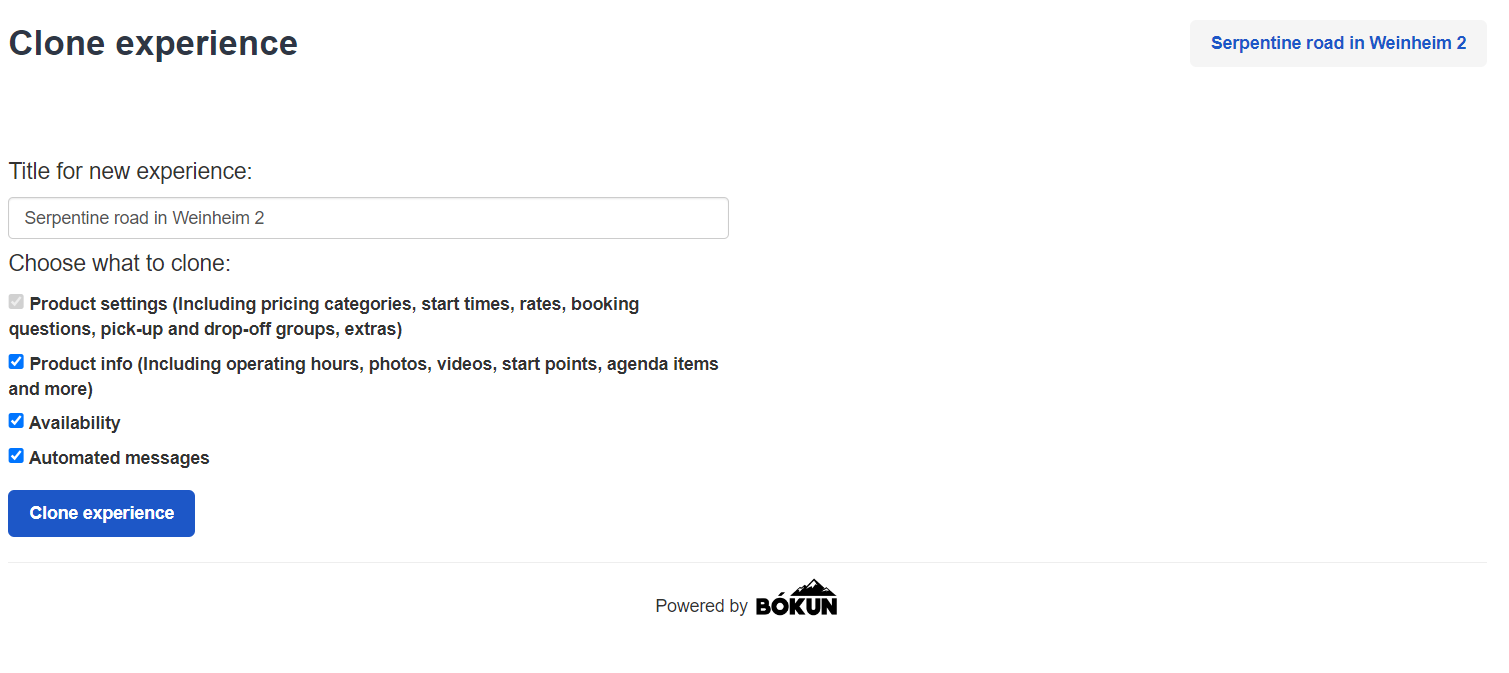 Note: Please make sure all translations for the product are completed if you are using that feature.
Using the Clone feature to move products to subvendor accounts​
Products can be cloned to subvendors of your account. This allows you to move products between vendors / accounts you control.
To do this, simply check the Clone for subvendor checkbox in the cloning process and choose the subvendor from the drop-down list.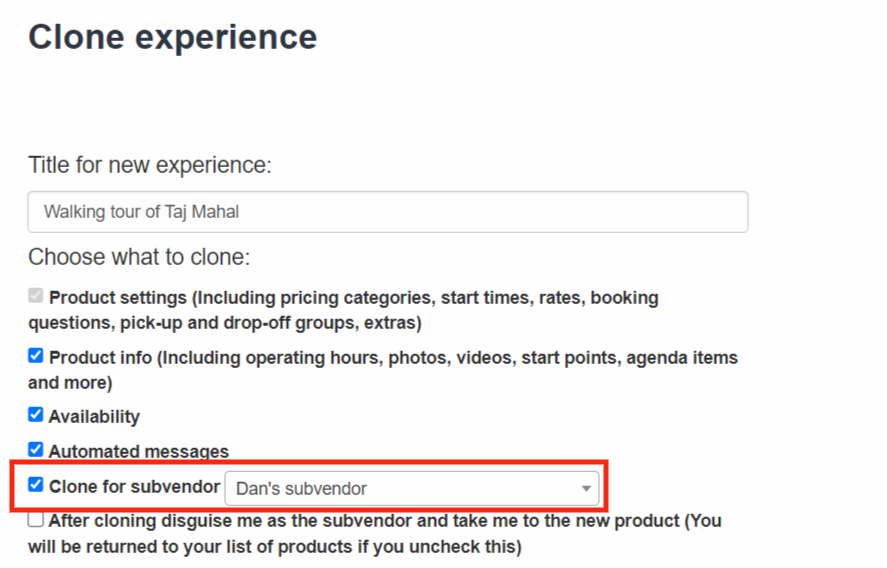 ⚠️ Please note following warning may be visible. please makre sure you've checked all mentioned fields if they're used, to ensure they get cloned correctly: