How to book multiple products in a shopping cart
Under Create booking you can add more than one product to your shopping cart before proceeding to checkout.
Click Bookings > Create booking in the left-hand side menu.

There you can select all the products you want to add to your booking before you proceed to checkout. Just make sure you select Add to the booking instead of Finish this booking when you add your products to the shopping cart until you're ready to complete the booking.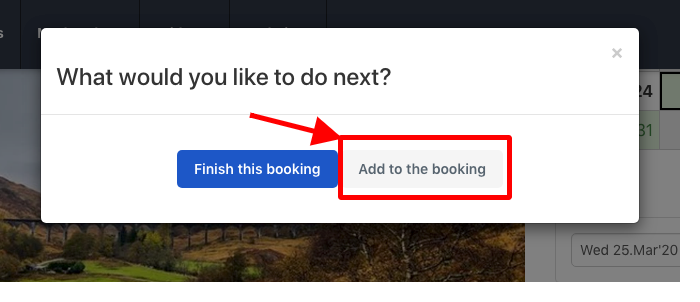 You can book your own products and your suppliers' products with the same method. For more detailed information here is an article on how to book other suppliers products.