How to add discount to already created bookings
Add discounts after bookings have been confirmed through the booking overview page
You can add a discount to existing bookings you have in your Bókun system.
How to add a discount to a booking
Find the booking you want to edit in your sales feed.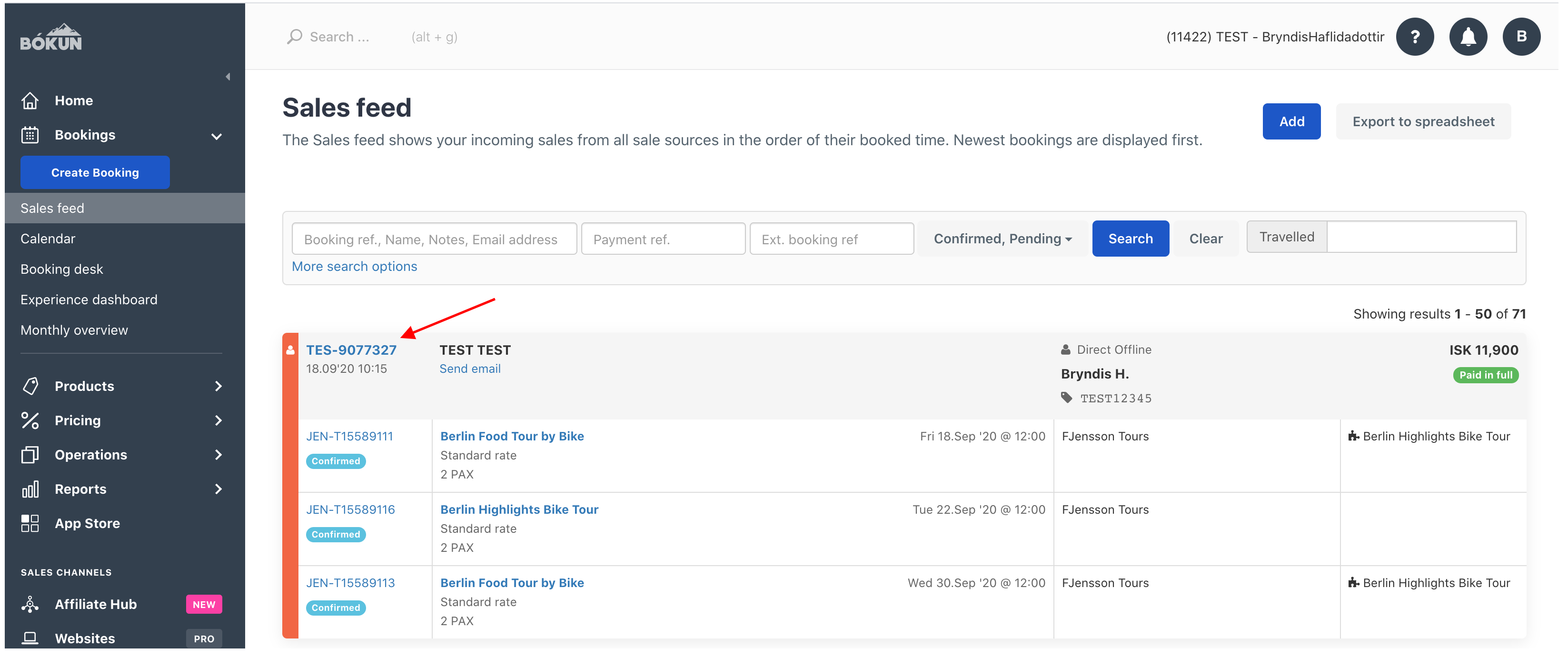 Click the Invoice tab at the top of the page. On the right-hand side, click the Edit invoice button.
You can now add discount to the line items in the booking, edit the tax and even add more line items to the booking if needed. Remember to click Save Changes.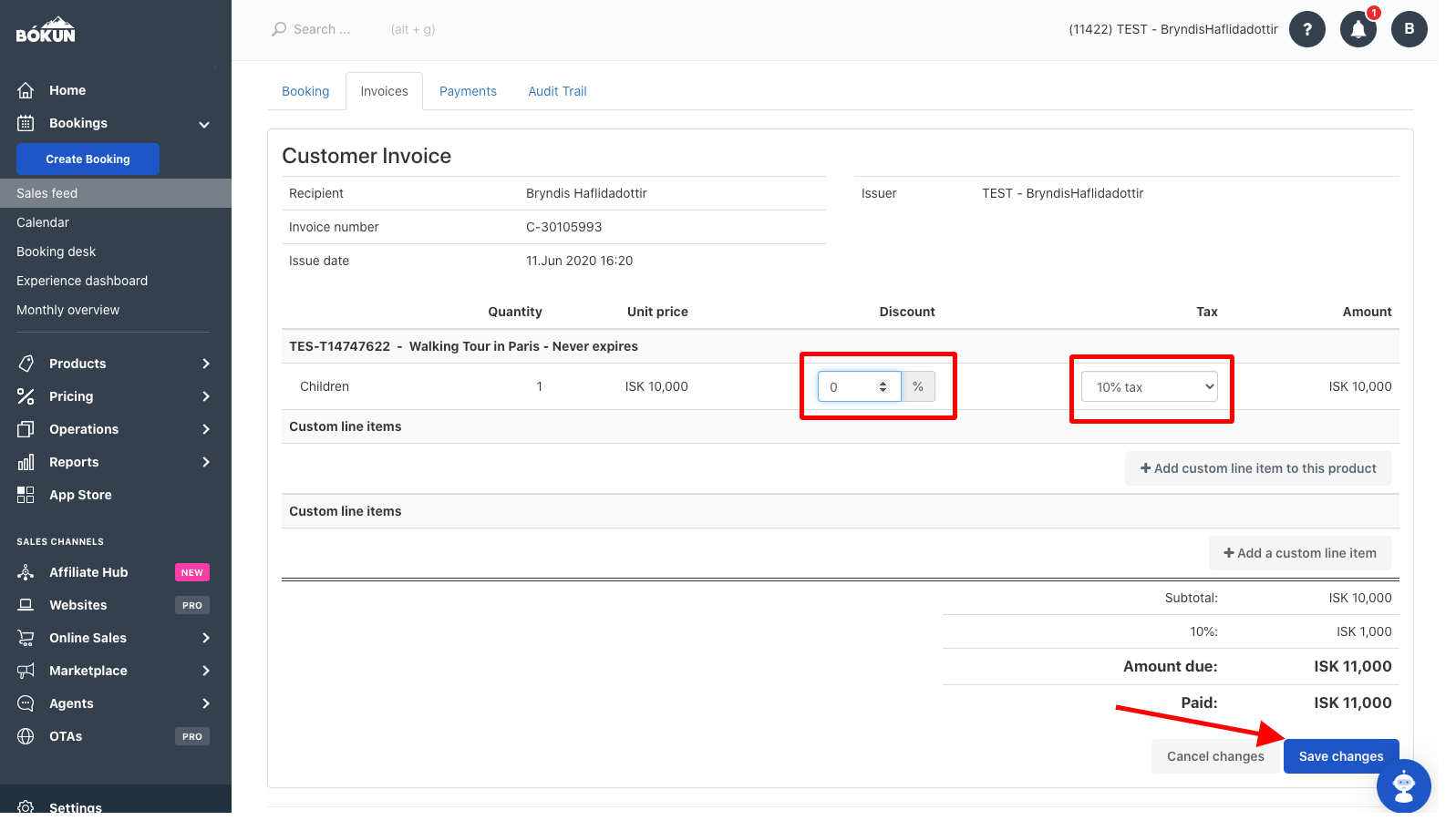 Your new invoice will now appear under the Invoices tab. You can always access older invoices on the right-hand side of the screen.